The Utah 3-day notice to vacate for an unlawful business notifies a tenant that they have three (3) days to move out of their rental property due to the operation of an unlawful business on the premises. If the unlawful business has risen to the level of a nuisance or criminal nuisance, the landlord should serve those notices to vacate instead. Once the tenant has been served the notice, they have until the end of the period to gather all belongings and vacate the property. Failure to carryout the demands of the notice to vacate will result in an eviction suit filed against them.
Laws – § 78B-6-802(1)(e)
---
Related Forms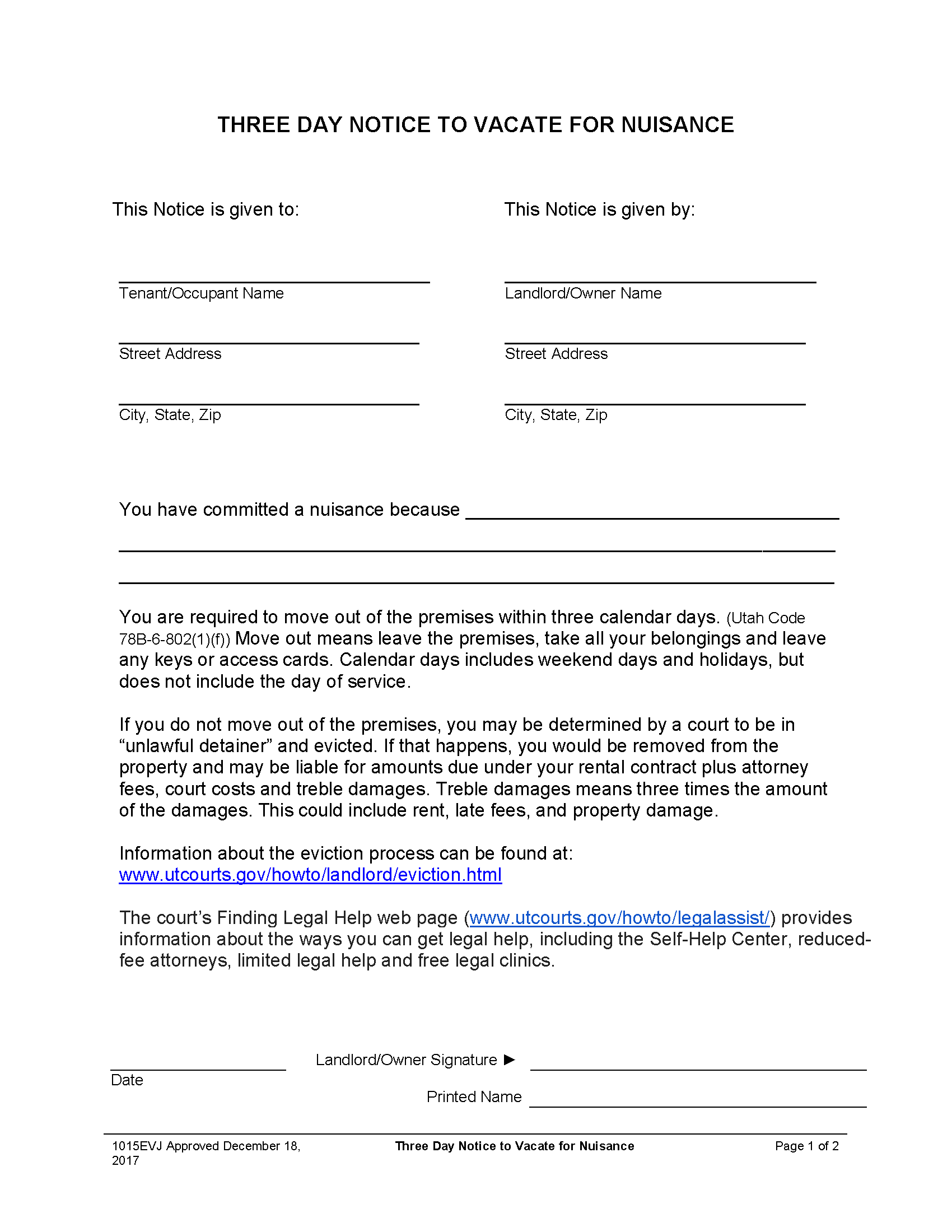 3-Day Notice to Vacate for Nuisance – If the tenant causes a nuisance the landlord can terminate their lease by serving this notice.
Download: PDF
---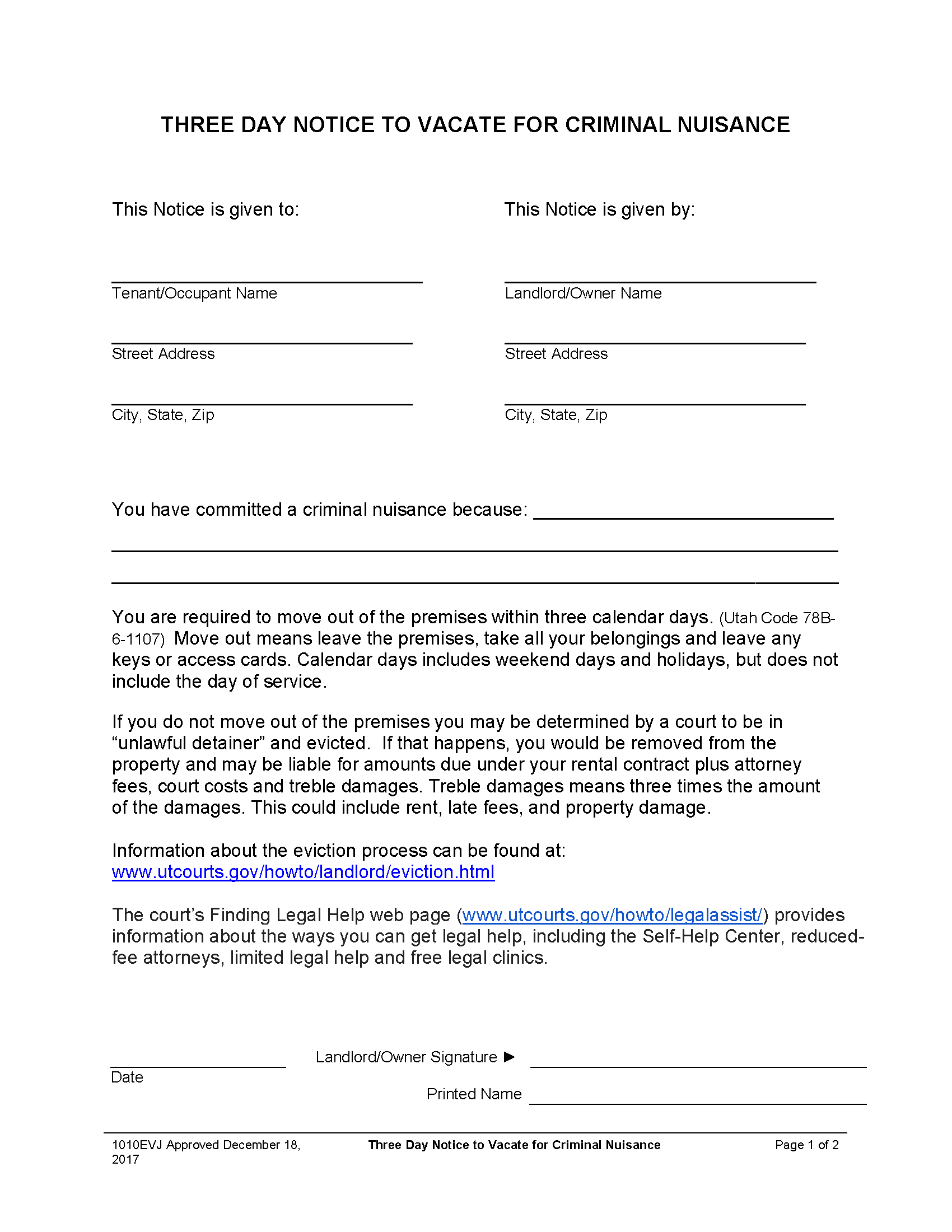 3-Day Notice to Vacate for Criminal Nuisance – Landlords can use this form to terminate a tenant's lease if their actions interfere with the comfort or safety of another individual.
Download: PDF
---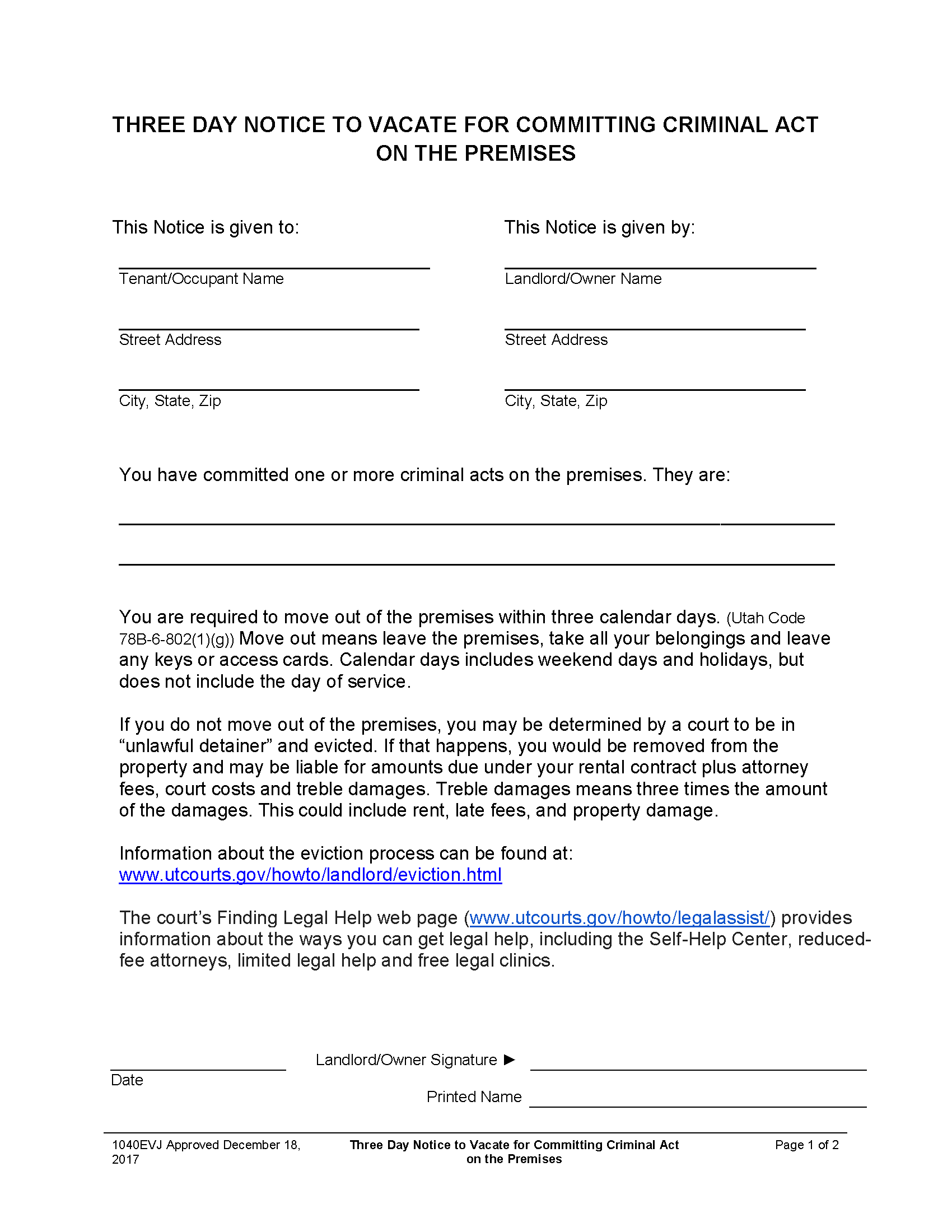 3-Day Notice to Vacate for Criminal Act – Terminates the lease of a tenant who has committed a criminal act.
Download: PDF