The Vermont 60-day notice to quit is a vacancy termination letter for a month-to-month tenancy giving the tenant sixty (60) days to leave a rental property. The landlord isn't required cause to terminate a tenancy if there is no written rental agreement between the parties. This particular notice to quit is used exclusively on tenants who have resided at the property in question for two (2) years or less. For month-to-month tenancies that have endured beyond this amount of time, a landlord will be required to use a 90-day notice to quit. If the don't comply with the demands of the notice, they may be forced to leave via an ejectment suit.
Laws – § 4467(c)(1)(A)
---
Related Forms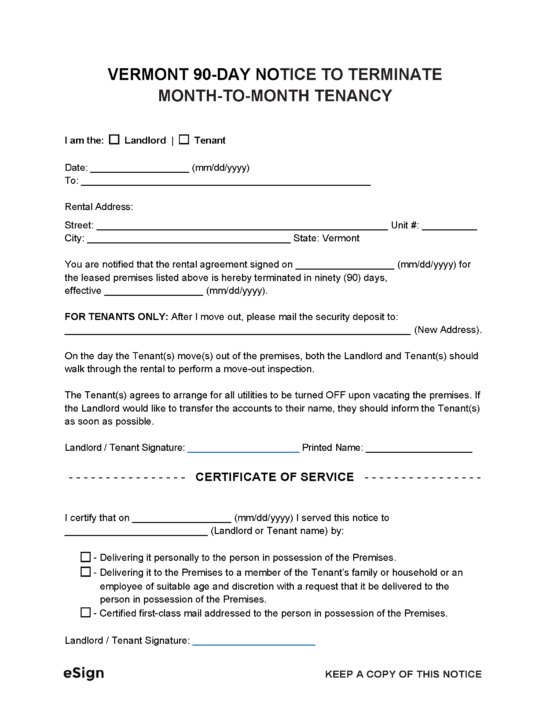 90-Day Notice to Terminate Month-to-Month Lease – This lease termination letter is used if the tenant has resided on the property for more than two (2) years.
Download: PDF