The Vermont 90-day notice to quit is a lease termination letter for tenants who are in a month-to-month tenancy without a written agreement, providing them with ninety (90) days to vacate the premises or face eviction. This notice period is used for tenants who have resided on a rental property for more than two (2) years; for shorter monthly tenancies, landlords should deliver a 60-day notice to quit. It should be noted that the terminating party does not need to have a reason to end the tenancy, and they can do so at any point so long as they supply adequate notice to the receiving party.
Laws – § 4467(c)(1)(B)
---
Related Forms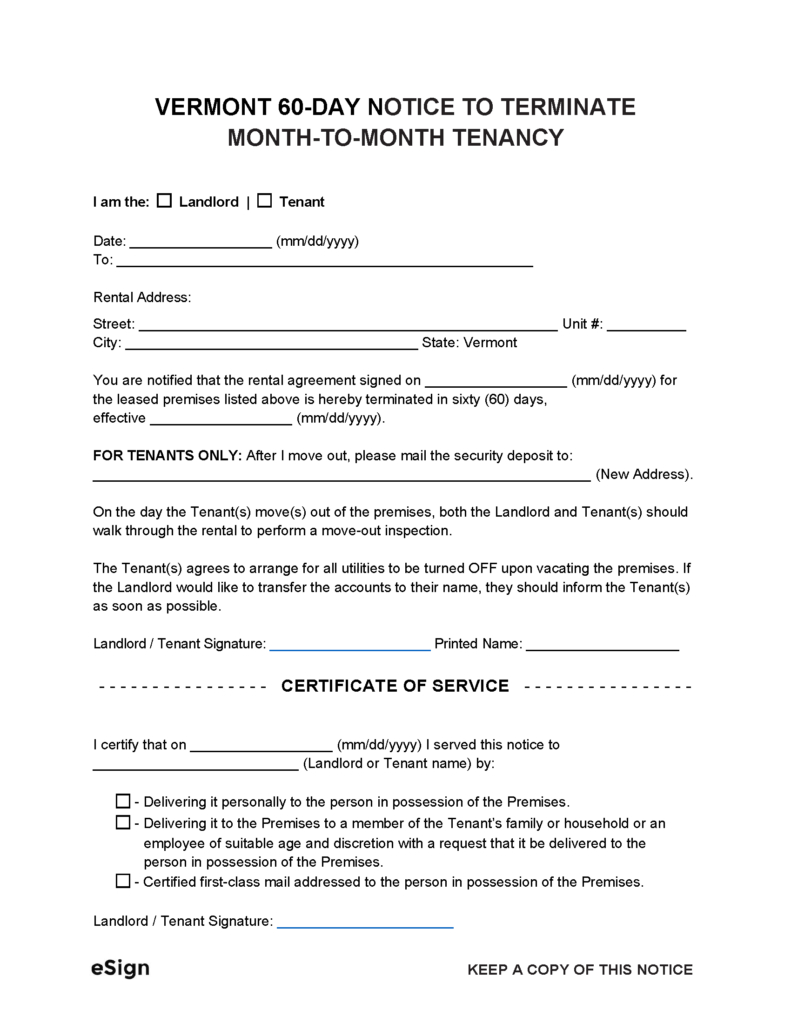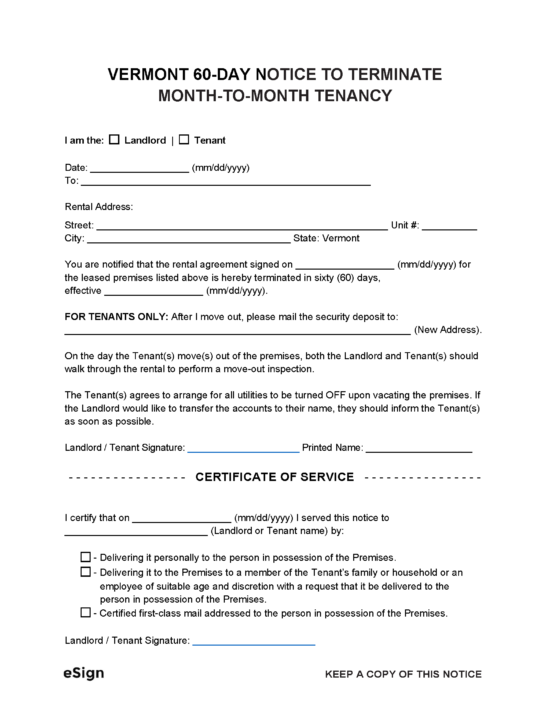 60-Day Notice to Terminate Month-to-Month Lease – This lease termination letter is used if the tenant has resided on the property for less than two (2) years.
Download: PDF