A Vermont month-to-month lease agreement is a document that relays the terms of a monthly rental arrangement between a landlord (the "lessor") and a tenant (the "lessee"). Unlike standard residential agreements, monthly leases don't have a fixed termination date; instead, they are renewed on a monthly basis when the lessee pays rent.
Furthermore, the landlord can terminate the agreement without cause at any time by giving the tenant at least thirty (30) days' notice (sixty (60) days if the lease has continued for longer than two (2) years). The document should state the agreement's commencement date, the monthly rent, fees and expenses, as well as any additional terms or rules that the landlord requires.
Notice for terminating (§ 4467(e)) – Thirty (30) Days; Sixty (60) days for tenancies longer than two (2) years
Tenant screening – Vermont Rental Application
---
Disclosures (1)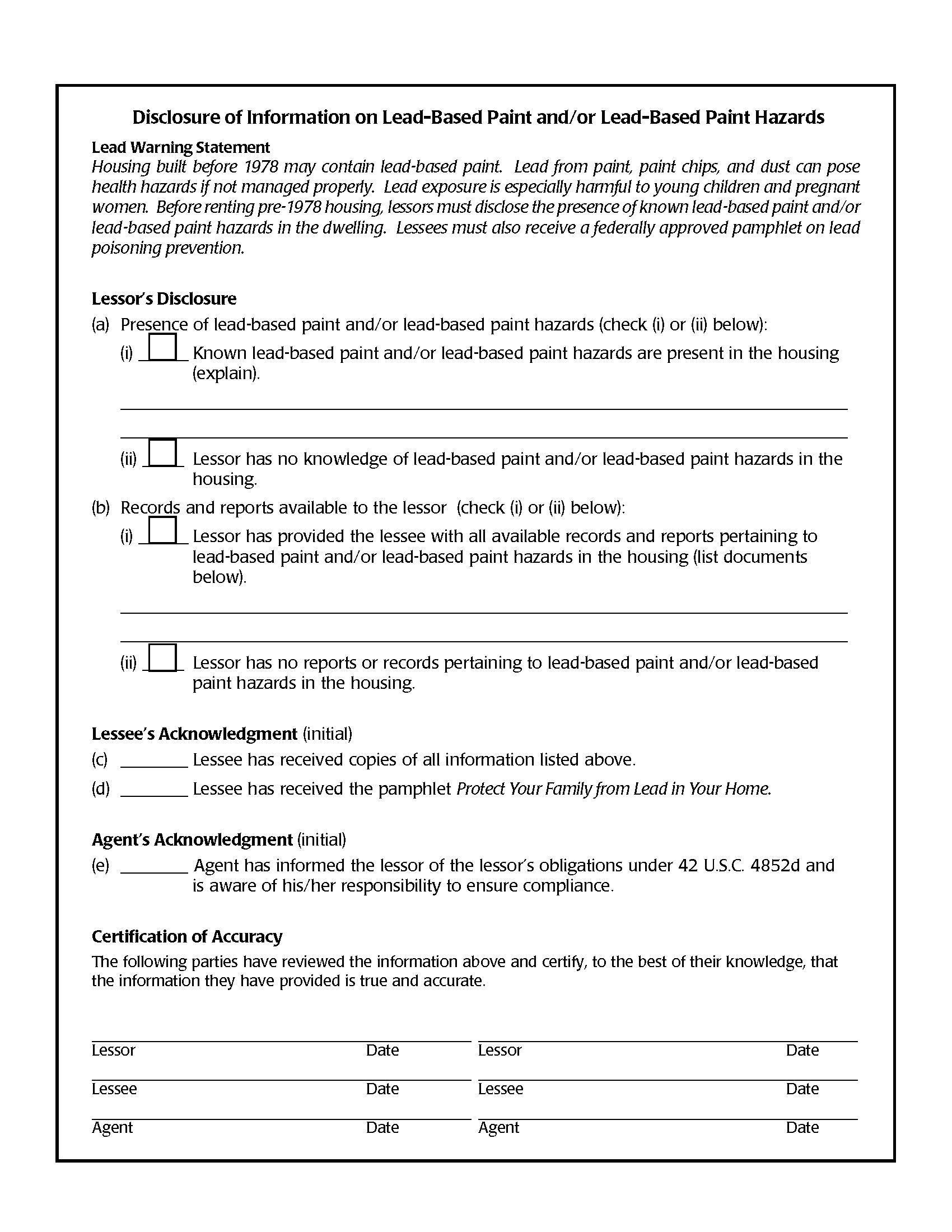 Lead-Based Paint Disclosure – Disclosure for dwellings containing harmful lead-based paint (required if a property was built before 1978).
Download: PDF