An Alaska real estate listing agreement is a document signed at the beginning of the home selling process to establish how an agent or broker can go about selling their client's property. The agreement sets forth the terms and conditions for selling the property, as well as the rights and obligations of both parties through the arrangement.
A real estate listing agreement includes a listing period, which is a set length of time the agent will have to sell the property, typically 30, 60, 90, or 180 days. This document can be used for any type of listing, including exclusive right-to-sell, exclusive agency, and open listing.
Realtor Version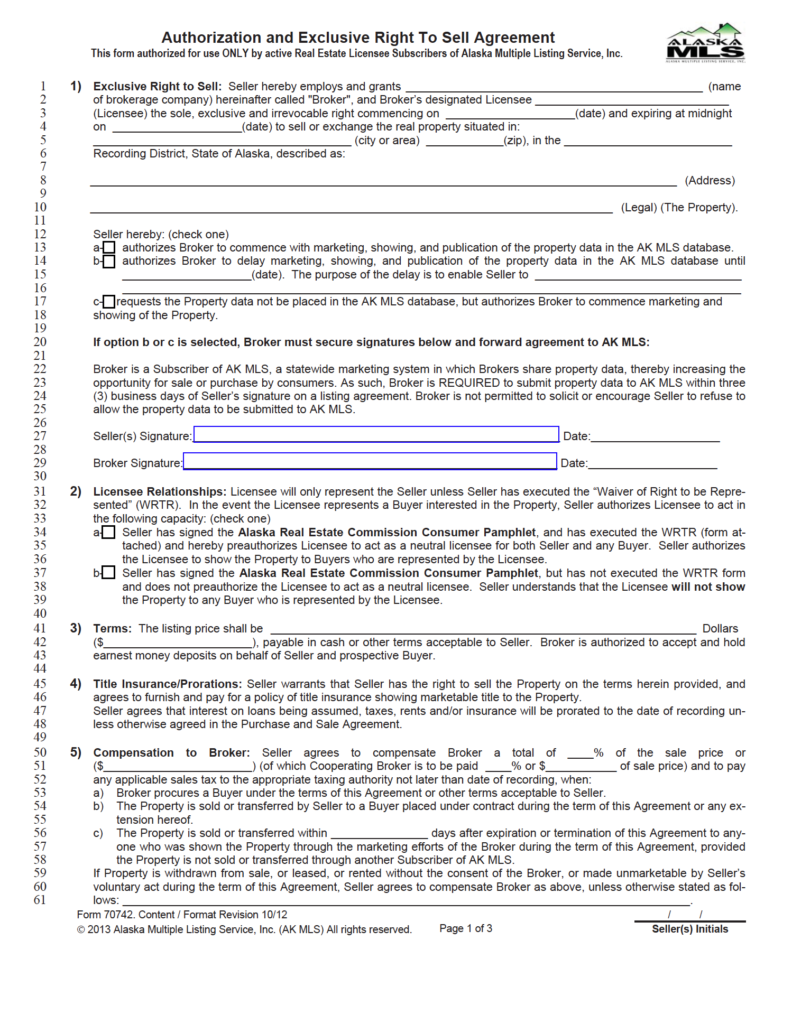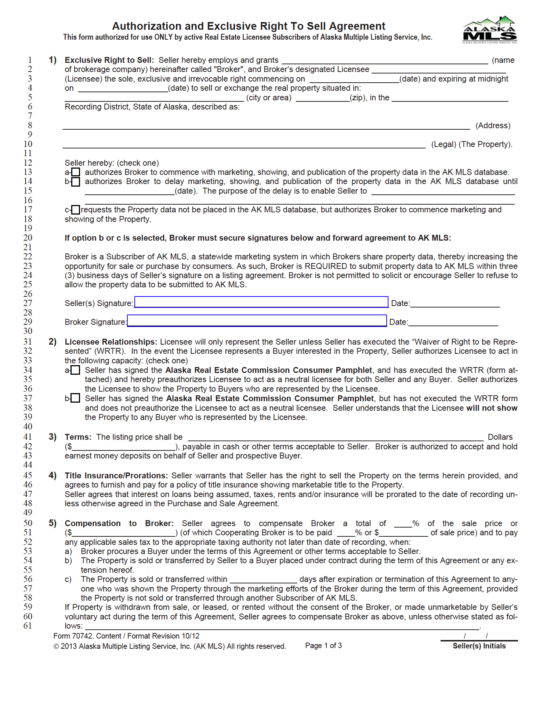 Alaska Authorization and Exclusive Right to Sell Agreement (Form 70742) – A contract drafted by the Alaska Multiple Listing Service (MLS) for entering into a contract in which a realtor will have the exclusive right to sell the owner's property.
Download: PDF
---
Disclosures / Waivers (3)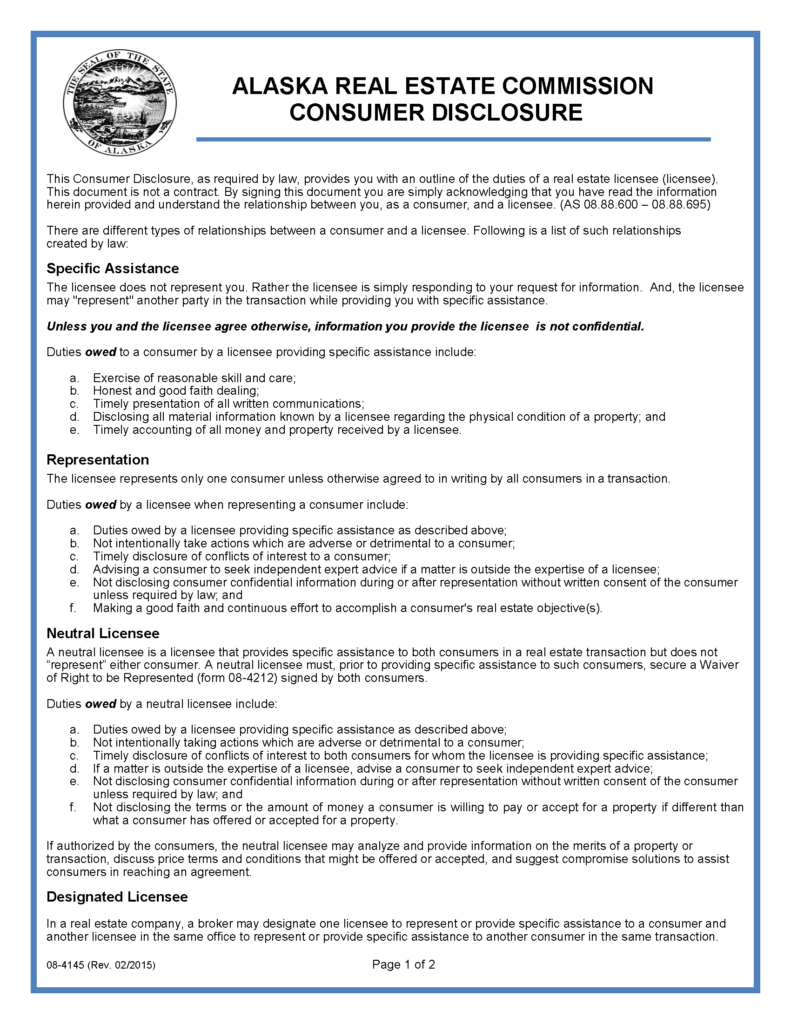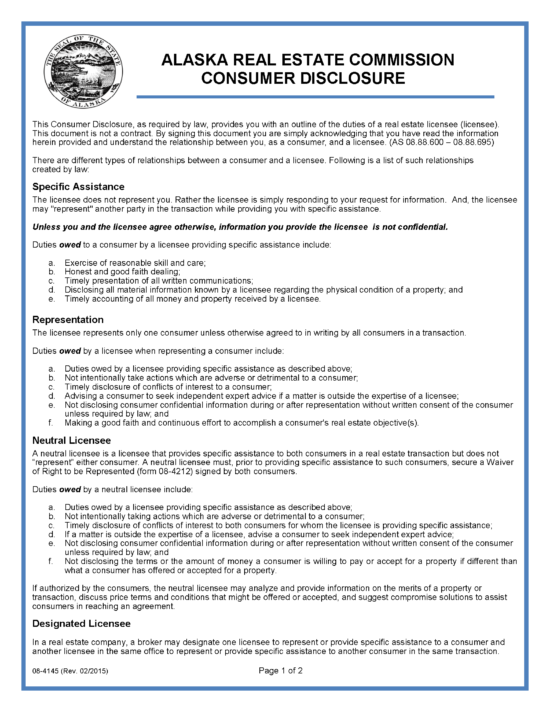 Consumer Disclosure Form 08-4145 (§ 08.88.615(7)) – A form that must be provided to the seller before entering into any discussions with an agent regarding a real estate transactions to educate them on the duties of a real estate licensee.
Download: PDF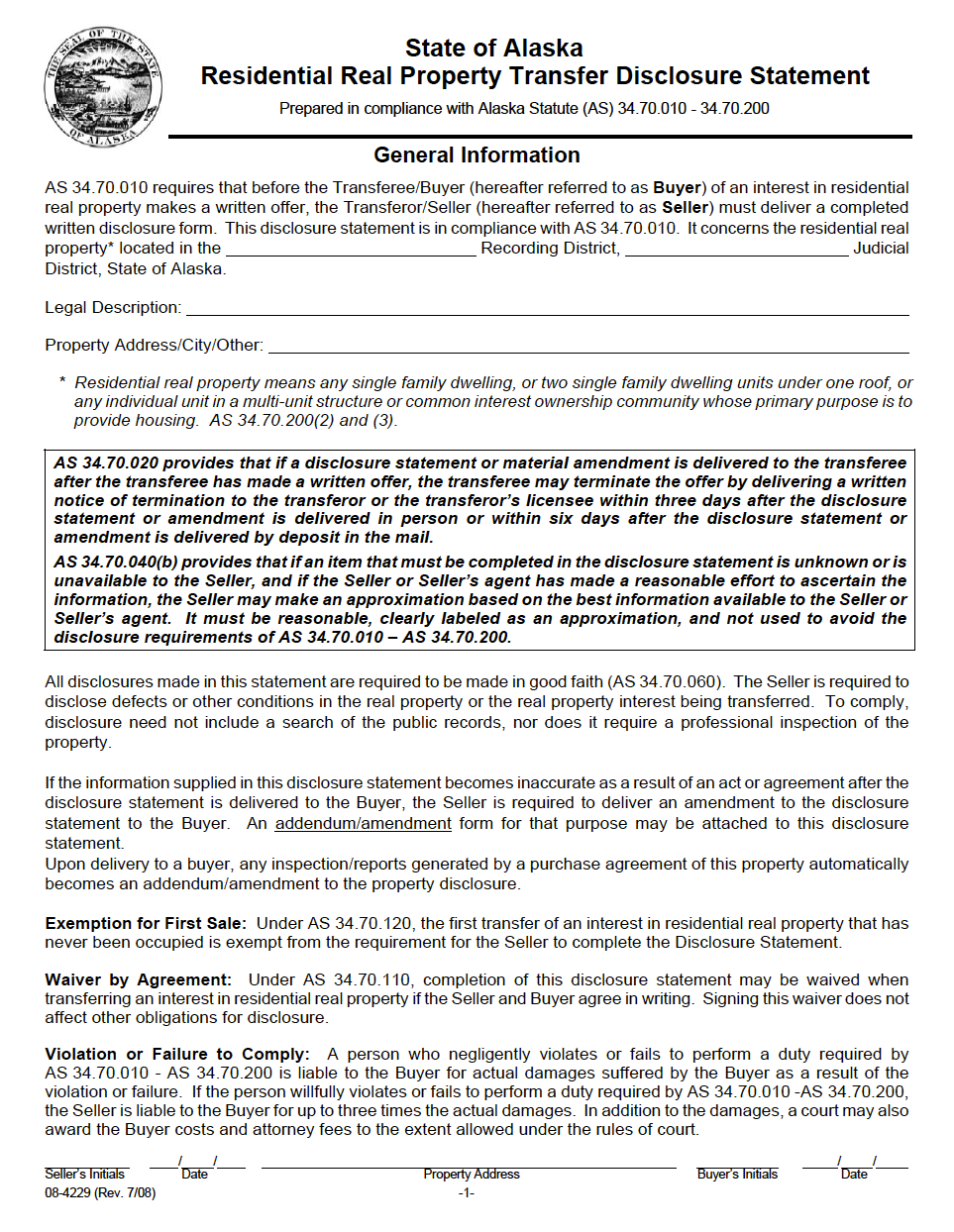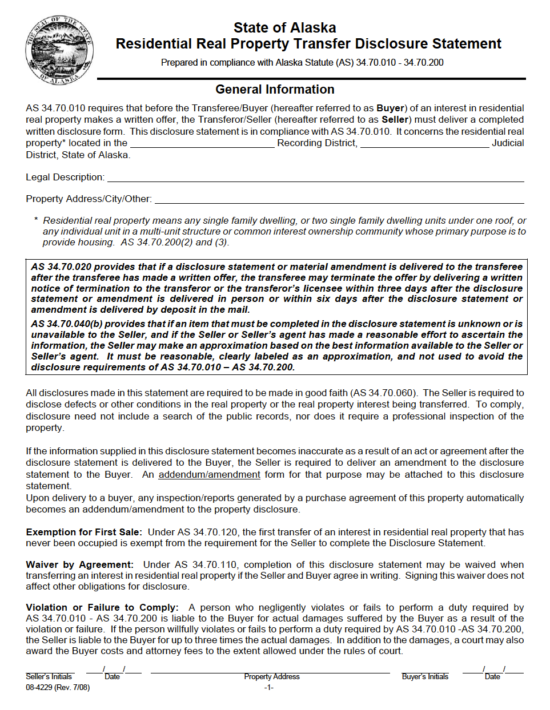 Property Disclosure Statement (§ 34.70.050)- Completed at the start of the listing period or after receiving an offer from a buyer, this form is used to list any issues with the property and make note of any recent repairs, as well as provide resources for locating sex offenders.
Download: PDF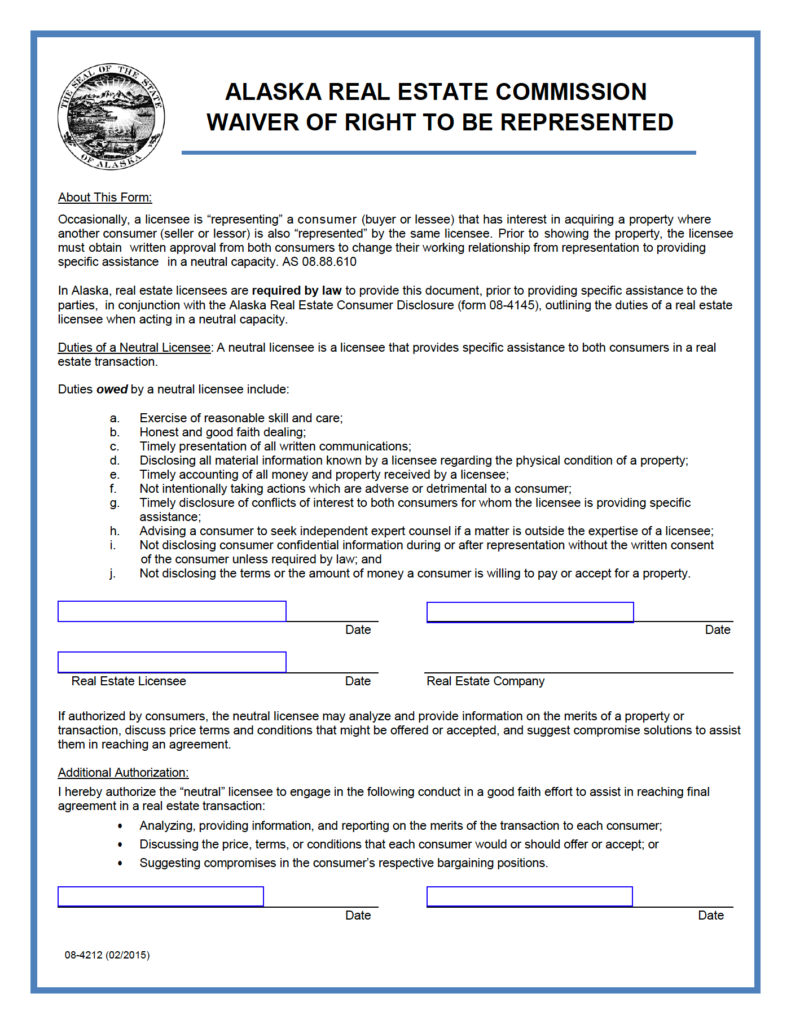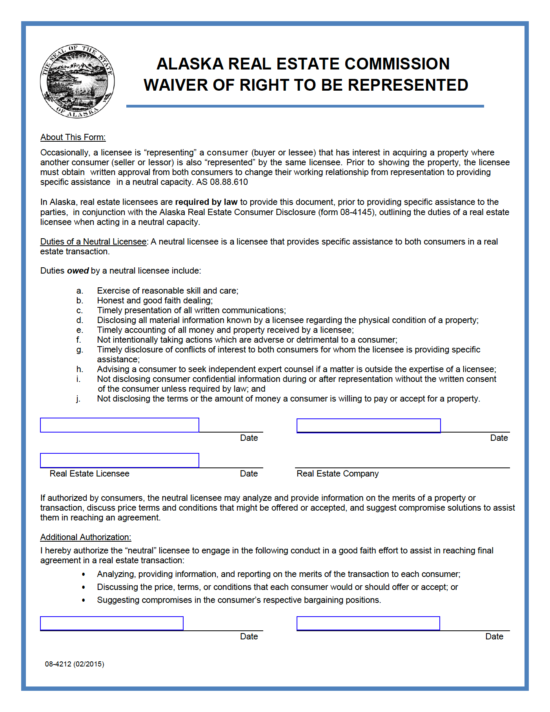 Waiver of Right to be Represented Form 08-4212 (§ 08.88.610) – Required in situations where a real estate licensee will be representing both the seller and the buyer in a real estate transaction (dual agency).
Download: PDF