The Alaska residential purchase and sale agreement is a contract used in the home-buying process to make a formal purchase offer on a home, condo, multi-unit, manufactured home, or similar type of real estate. In addition to being used for making an offer, the contract establishes what fees the buyer is willing to pay for, the closing costs, any contingencies, how the property will be financed, and other key terms and conditions.
The buyer typically completes the form with the assistance of a real estate broker, who will go through each section of the form with the buyer. Once completed, the form will be sent to the seller (and their agent), who will decide if they want to deny, accept, or re-negotiate the offer they received.
Realtor Version
Alaska Purchase and Sale Agreement – This is an official purchase and sale agreement form provided by Alaska's Multiple Listing Service (MLS) that can be used by real estate licensees and subscribers of the MLS.
Download: Adobe PDF
---
Required Disclosures (3)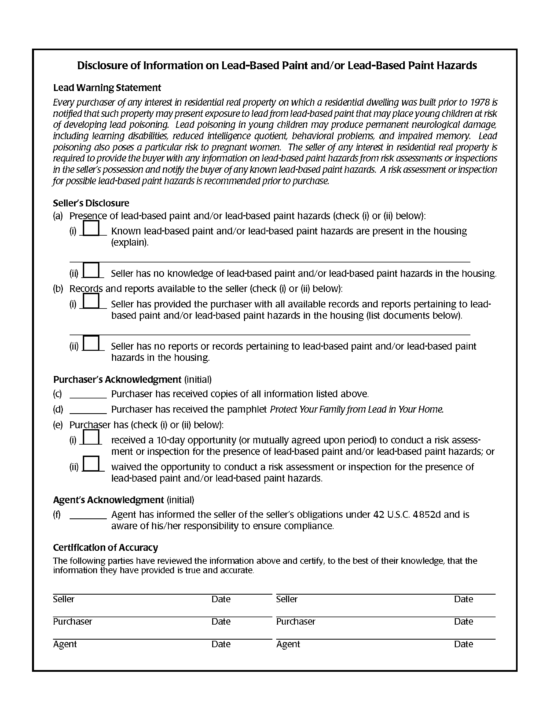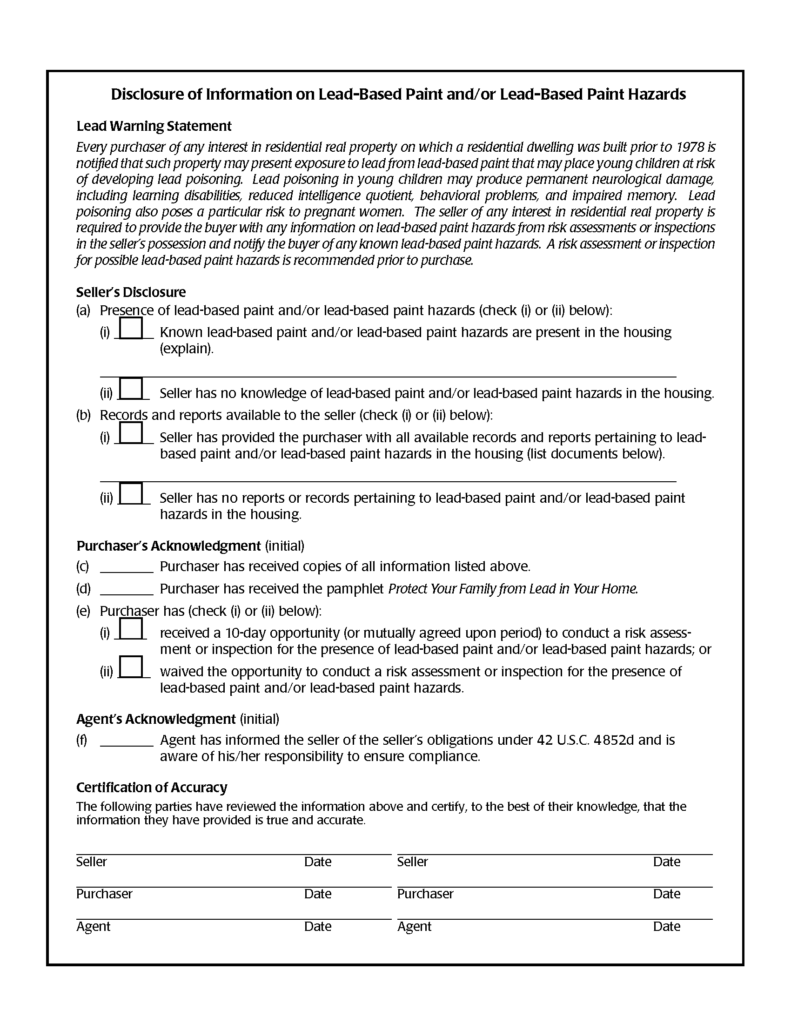 Lead-Based Paint – United States Federal law requires prospective home buyers to be presented with a lead disclosure document and the EPA-approved pamphlet regarding identifying and controlling lead hazards if the property was built prior to 1978.
Download: PDF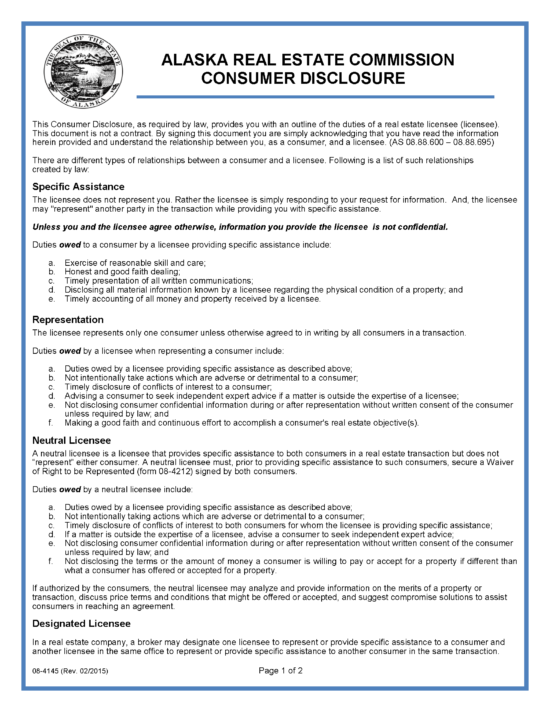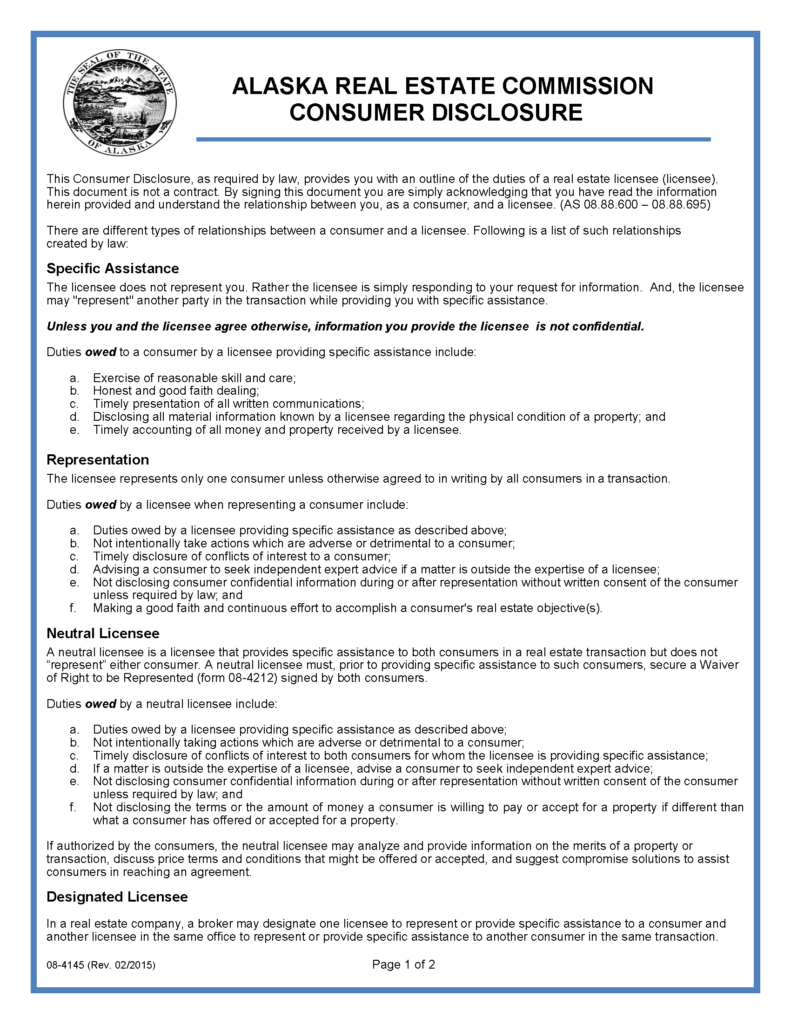 Real Estate Commission Consumer Disclosure (AS 08.88.615(a)(6) and 08.88.685) – Alaska requires that consumers (individuals involved in buying and selling real estate) must be presented with this disclosure form before doing business with any realtor.
Download: PDF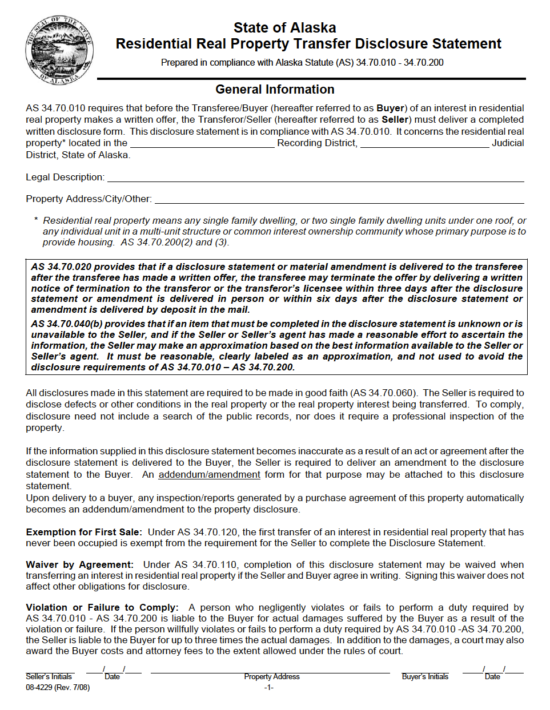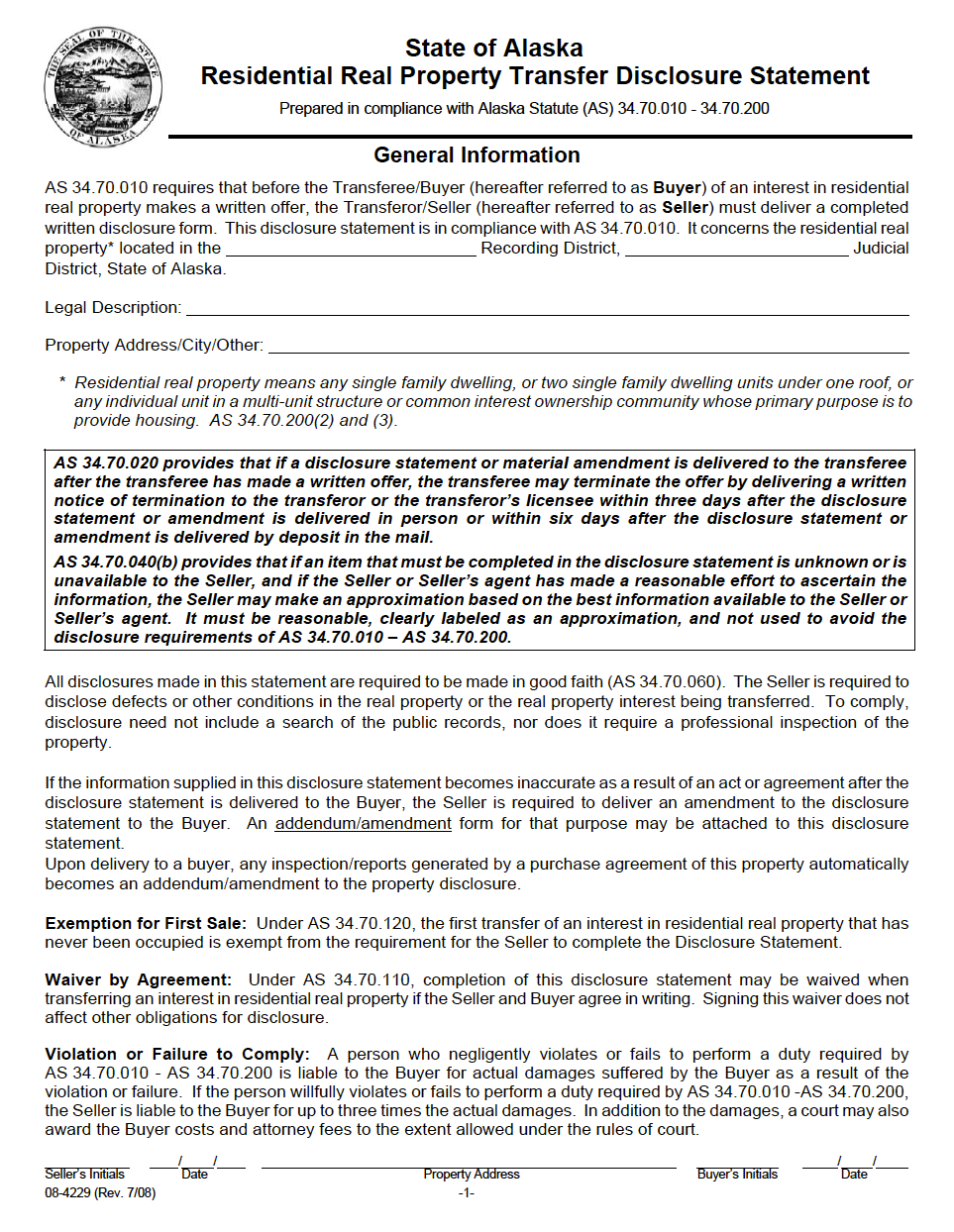 Property Disclosure Statement (AS 34.07.010) – The seller of real property must provide the buying party with this disclosure before accepting any offer they have received.
Download: PDF