An Alabama real estate listing agreement is a type of employment contract used for providing an agent with a set of guidelines and permissions to market and sell residential property for a seller. Once signed, the agent assumes the responsibilities of marketing, listing, and showing the property, in addition to negotiating with buyers and other agents on the owner's behalf. There are three (3) types of arrangements in a listing agreement: exclusive right to sell, exclusive agency, and open listing. The parties must agree on which type of agency relationship will be established, as this will dictate how the agent gets paid a commission.
Dual Agency (§ 34-27-81(8)) – The state of Alabama allows agents to represent both the seller and buyer in a real estate transaction, a situation known as "dual agency."
Purchase Agreement – A contract used for making an official offer on a property, executed by a buyer and a seller.
Realtor Version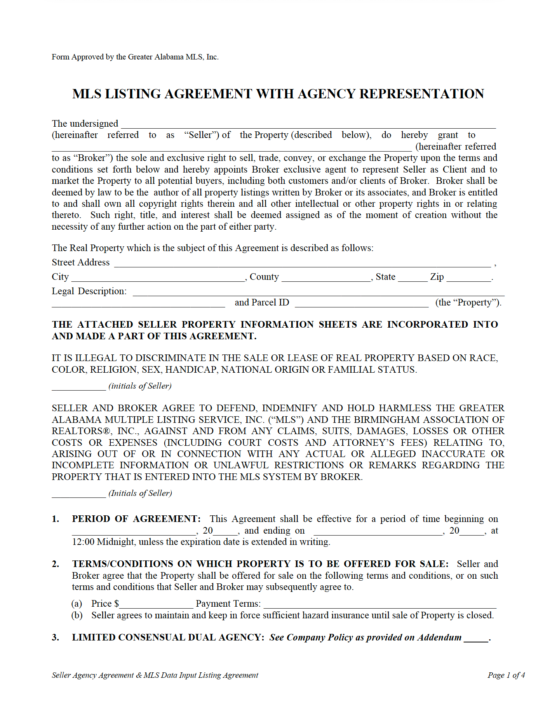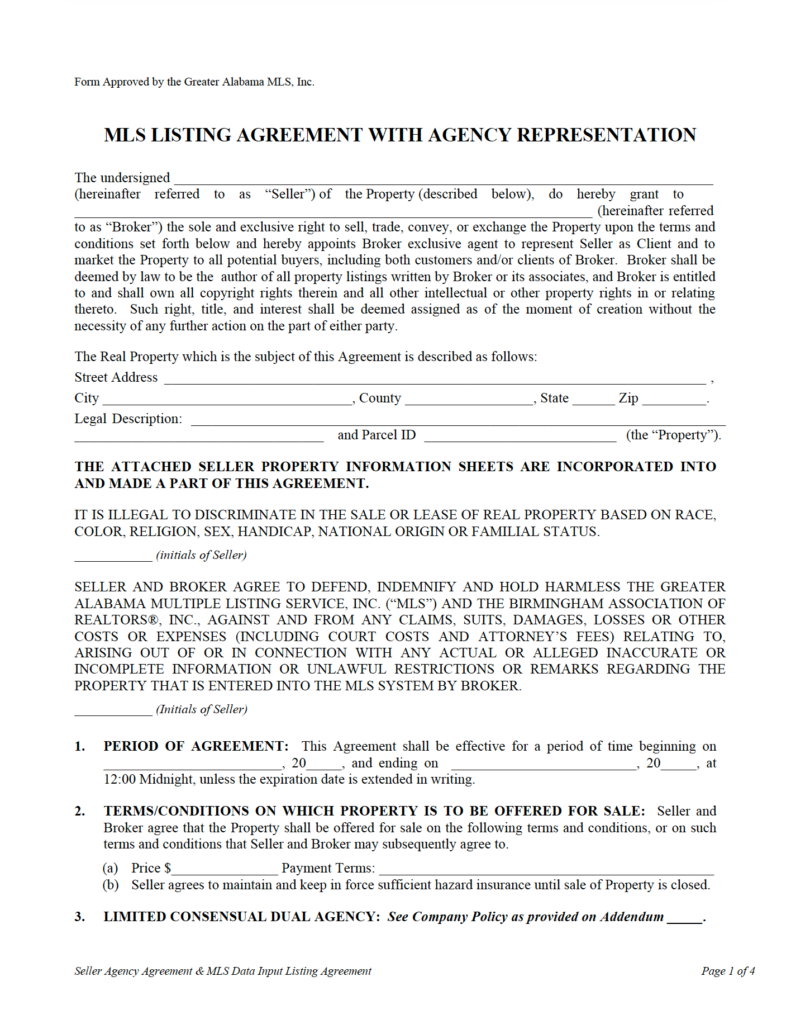 MLS Listing Agreement With Agency Representation – A form approved by the Greater Alabama Multiple Listing Service, Inc. (MLS) that grants an agent the exclusive right to list and sell residential property for an owner.
Download: PDF
---