An Illinois real estate listing agreement is used to establish a broker's rights and responsibilities regarding the marketing and sale of their client's residential property. The agreement permits the broker to advertise the home for a certain amount of time and, upon closing the transaction, earn a commission from the sale.
Among other requirements, an Illinois listing agreement must contain the asking price, listing period, commission rate or fee, broker duties, and the signatures of both the broker and seller. Each party will be bound to the agreement until the end of the listing period and any subsequent extensions.
Laws – § 1450.770
Dual Agency (225 ILCS 454/15-45) – Dual agency is legal in Illinois if the agent discloses the relationship to both parties and obtains their consent in writing.
Purchase Agreement – A binding contract between a seller and buyer that specifies the terms of an official purchase proposal.
Realtor Version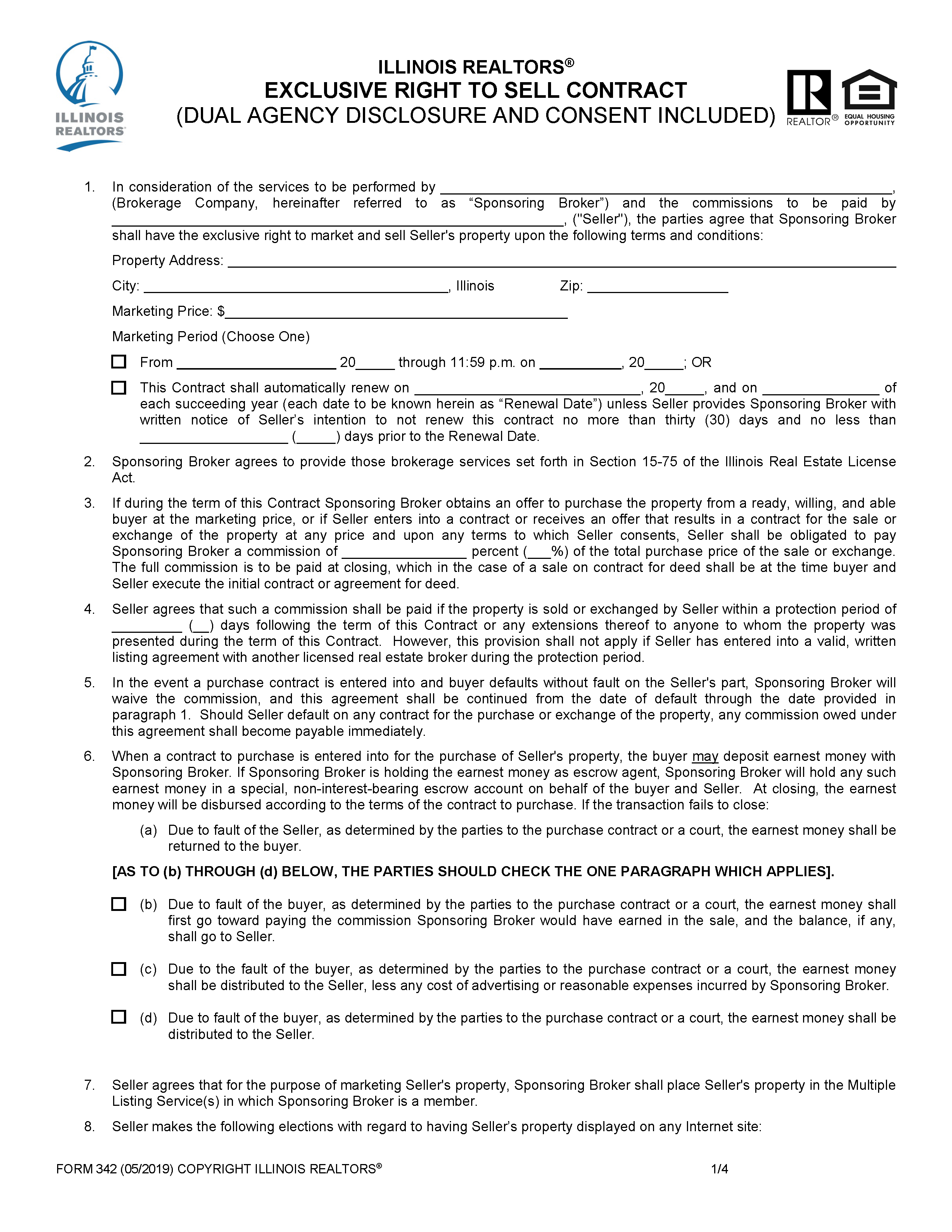 Illinois Realtors® Exclusive Right to Sell Contract – A legally binding listing agreement issued by the Illinois Association of REALTORS® in 2019. This contract provides a licensee with the exclusive right to sell their client's residential property.
Download: PDF
---
Disclosures / Waivers (3)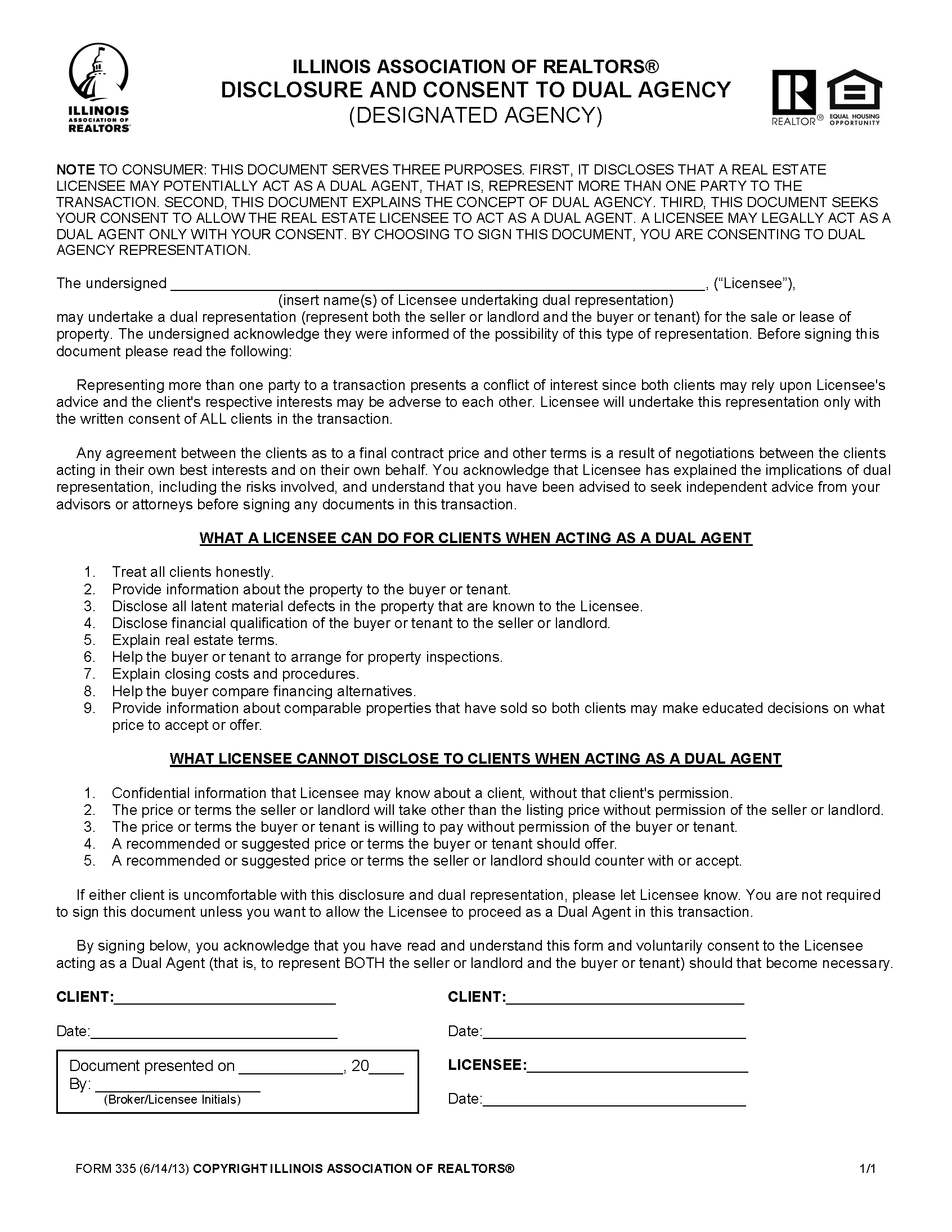 Disclosure and Consent to Dual Agency (225 ILCS 454/15-45) – To authorize a dual agency relationship, this disclosure must be reviewed by the buyer and seller and signed by all participating parties.
Download: PDF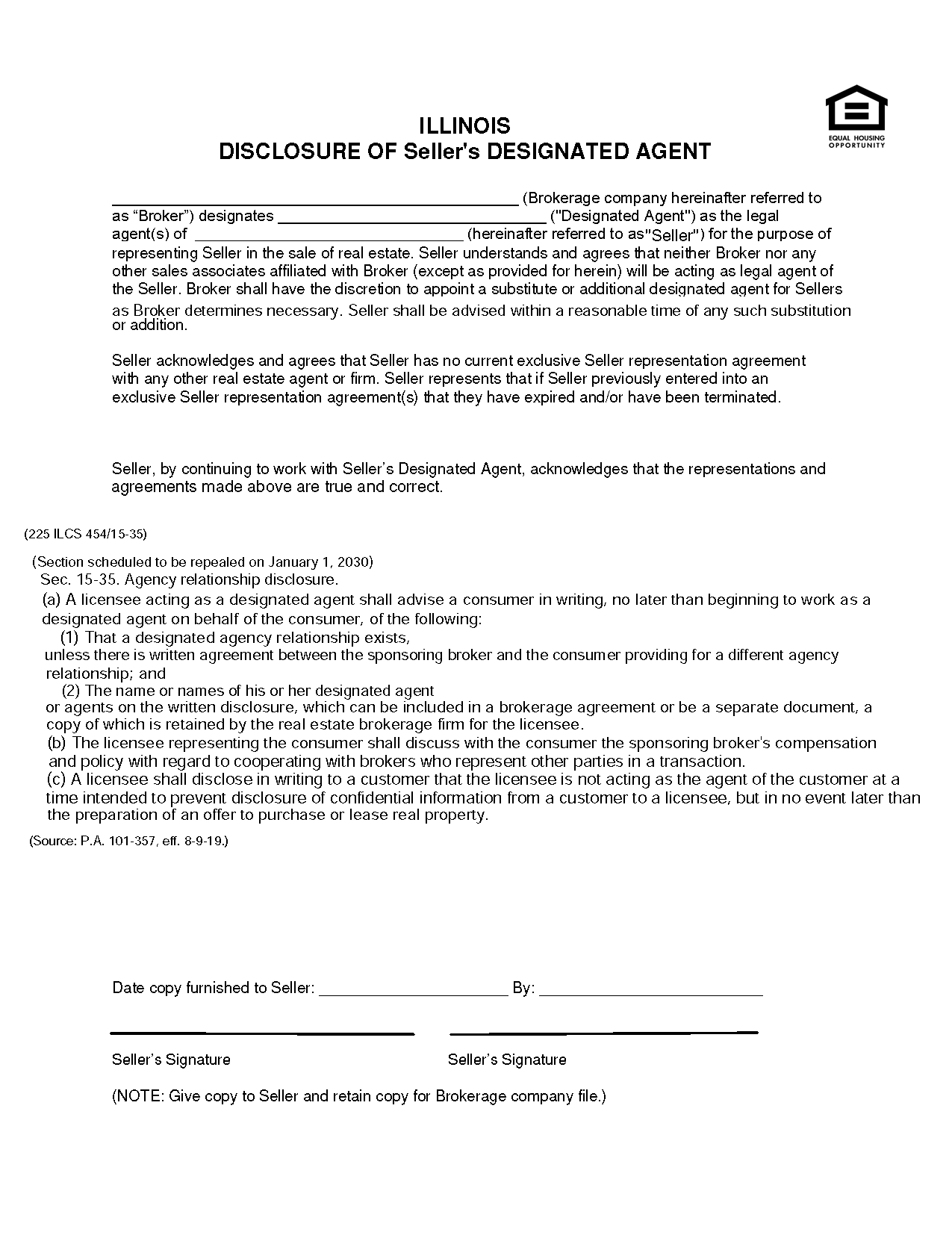 Disclosure of Seller's Designated Agent (225 ILCS 454/15-35) – This disclosure informs the seller of important information regarding agency relationships in Illinois. Sellers must sign this document before or at the time the licensee begins to serve as the seller's designated agent.
Download: PDF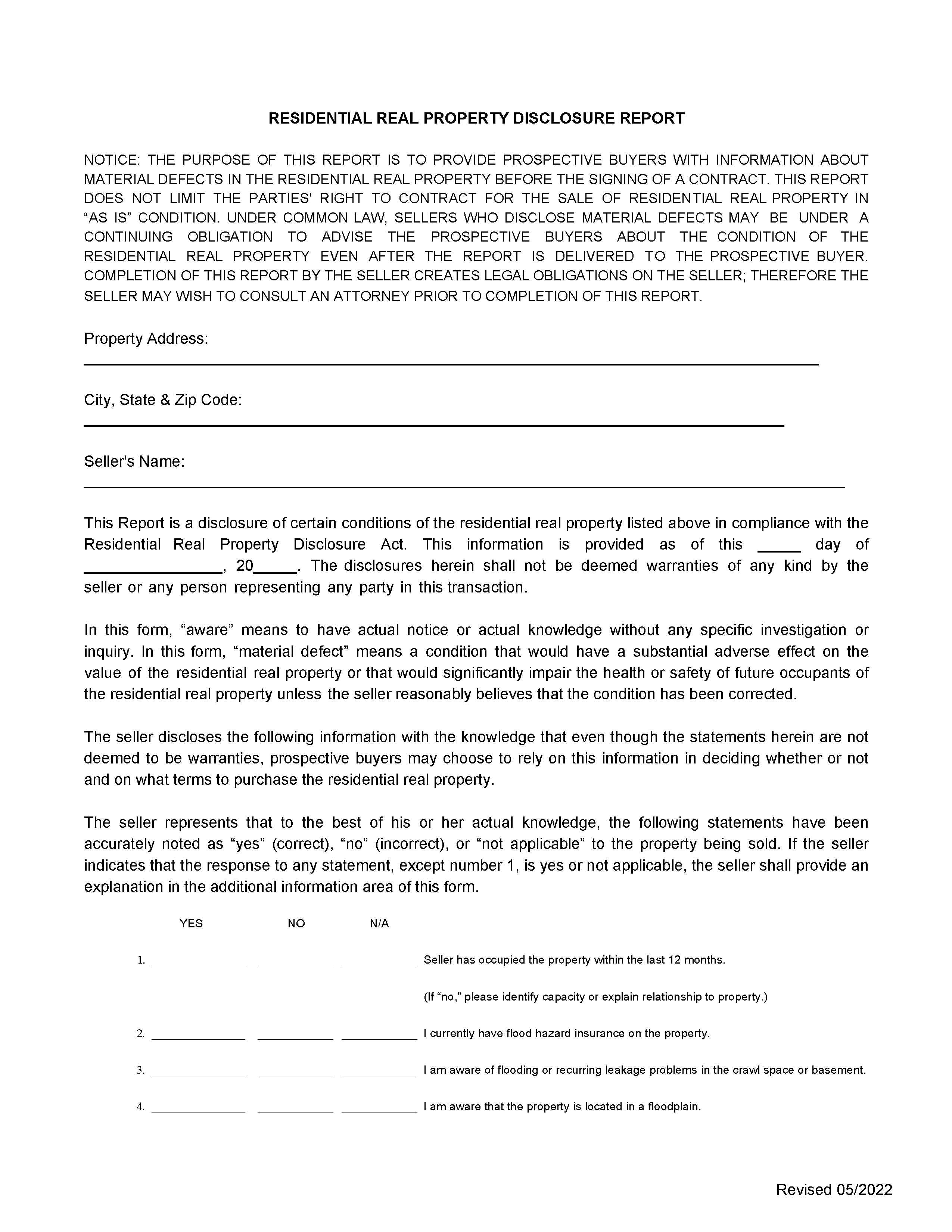 Property Disclosure Statement (765 ILCS 77/35, 77/20, & 15-25) – Before a purchase agreement is signed, the licensee must provide the buyer with this statement to disclose material defects on the property.
Download: PDF