---
Updated on January 23rd, 2023

The Illinois residential purchase and sale agreement is a real estate contract that a buyer delivers to a seller when presenting an offer to purchase a property. Among other terms and conditions, the contract states important pricing information, disclosure requirements, deposit amounts, and the contingencies that, if not satisfied within a certain time frame, may void the agreement or require renegotiation between the parties.

It is not uncommon for the seller to reject the initial offer if the proposed sales price or other provisions are not to their liking. In these instances, the seller can advance the negotiation process by making a counteroffer, or simply ignore the proposal and let the offer expire.
Realtor Version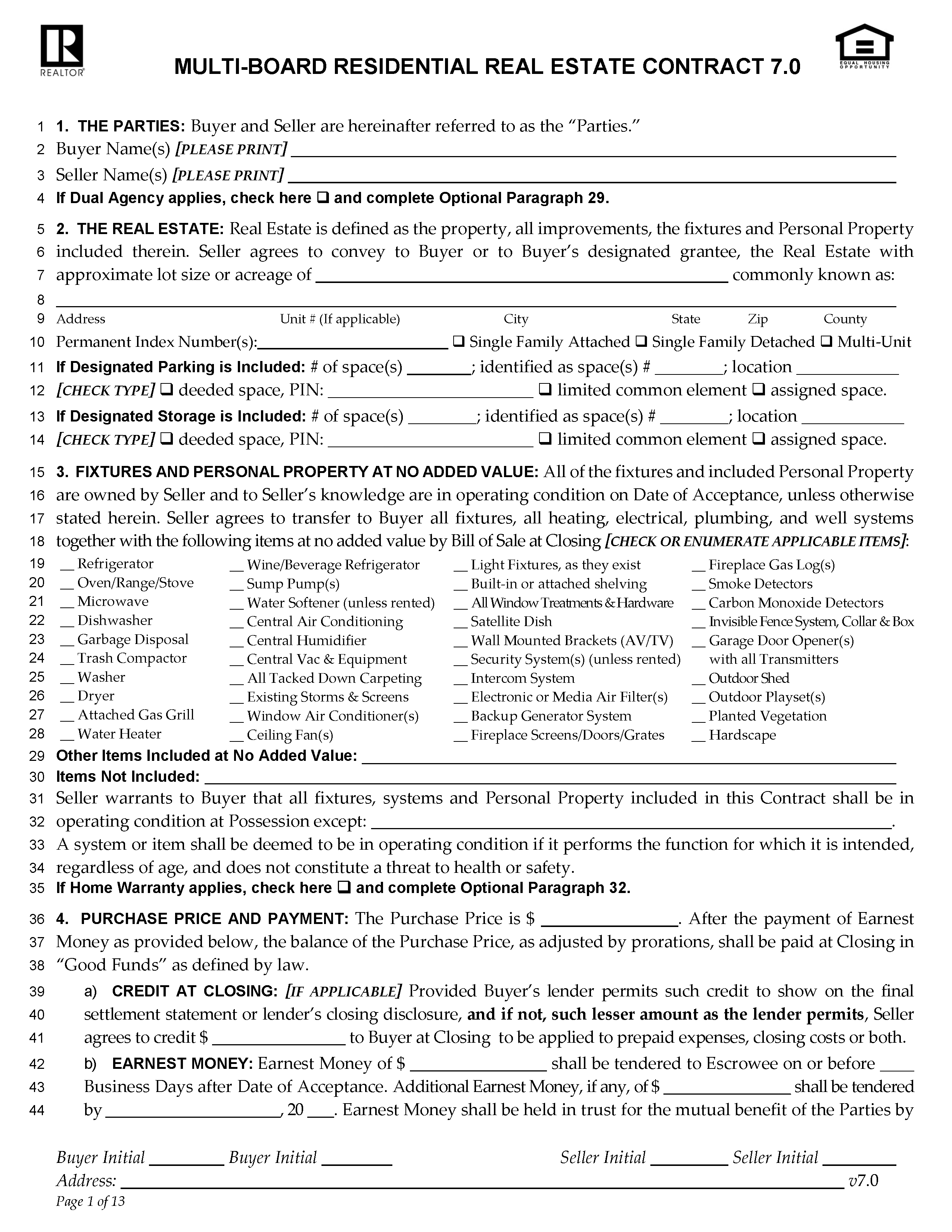 Multi-Board Residential Real Estate Contract – This purchase agreement is provided by the Illinois Real Estate Lawyers Association for the purchase and sale of any residential property in the state.
Download: PDF
---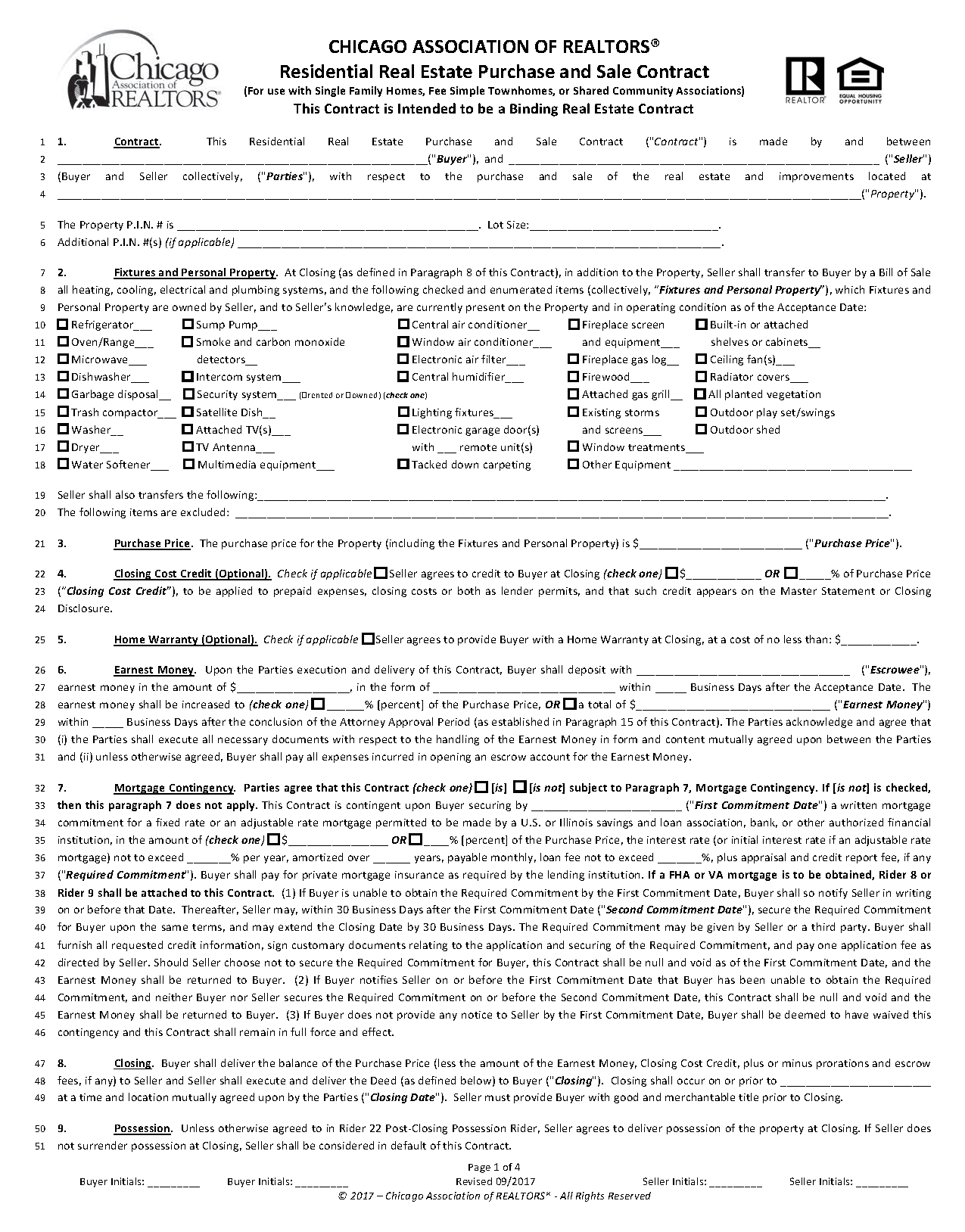 Residential Real Estate Purchase and Sale Contract – The Chicago Association of REALTORS® has provided this contract for the purchase and sale of a single-family home, townhome, or shared community association.
Download: PDF
---
Required Disclosures (4)
1) Heating Cost Disclosure (Chicago Only)
In Chicago, property sellers must disclose information regarding natural gas and electric costs for the previous twelve (12) months. This disclosure shall be made by providing the purchaser with a copy of each applicable bill, utility budget plan bill, receipt, or canceled check used to pay for such heating costs.
In real estate transactions involving residential property built before 1978, the seller must give the buyer an EPA-approved information booklet about lead-based paint as well as a disclosure that reveals whether lead paint is present on the property.
3) Property Disclosure Statement
Sellers are required to complete a property disclosure statement in which they respond to questions about the material condition of their home. This disclosure shall be made and delivered to the prospective buyer before a written purchase offer is signed.
Before accepting a purchase offer, the seller must provide the buyer with two (2) documents concerning radon gas and the dangers of radon exposure. The first document is the Disclosure of Information on Radon Hazards, which must be signed and dated by the buyer and seller. The second document, the Radon Testing Guidelines for Real Estate Transactions pamphlet, contains useful radon and radon testing information.