A New Hampshire real estate listing agreement is a document that lays out the terms, conditions, and permissions for a real estate agent or broker to sell an owner's property. The document also lays out the agent's commission rate and the period that the agreement will be valid for.
The agreement benefits both the licensee and the property owner, as the agent will do their best to get the highest possible bid for the seller, thereby increasing their commission. Once signed, the agent will have the right to list the property until they find a suitable buyer or the term set forth in the document expires.
Dual Agency (§ 331-A:25-d) – Both the buyer and seller must provide written consent if an agent wishes to represent both parties in the real estate transaction.
Purchase Agreement – Used by a buyer to present a seller with an official offer on their property.
Realtor Version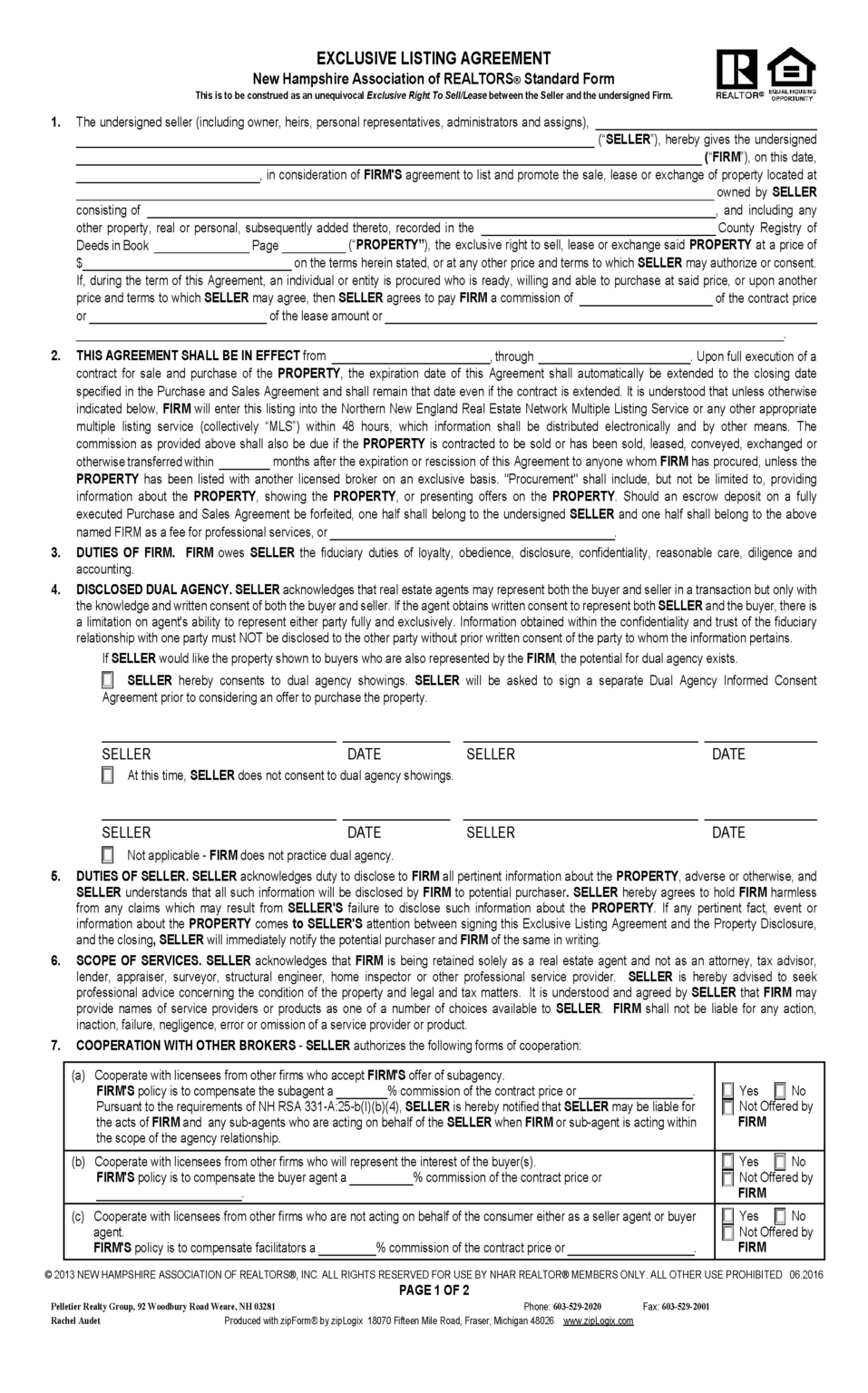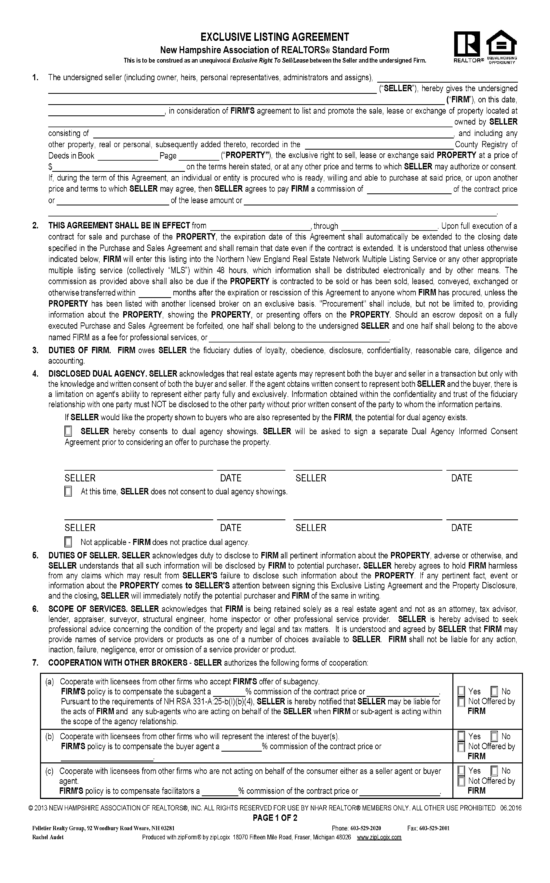 New Hampshire Exclusive Listing Agreement – This form, created by the New Hampshire Association of REALTORS®, may be used to give an agent the right to list a seller's property.
Download: PDF
---
Disclosures / Waivers (2)
Brokerage Relationship Disclosure – This document details the relationship and expectations the seller should expect from their agent. This must be presented to the seller at their first meeting with the agent and signed by both parties.
Property Disclosure Statement – The seller of a property must use this form to give a potential buyer a detailed assessment of any issues, repairs, and notable features that the property may have.