The New Hampshire residential purchase and sale agreement is a document used for a home-buyer to complete a real estate transaction and secure the purchase of a seller's property. Due to the complexity of the form and the purchasing process, the buyer will typically complete this form with the assistance of a real estate broker.
Until both parties sign the agreement, the seller will be able to continue to keep the property on the market and accept any other offer they wish. New Hampshire law dictates that the seller must provide potential buyers information regarding the property's insulation, water supply, and sewage system before or during the preparation of the purchase and sale agreement.
Realtor Version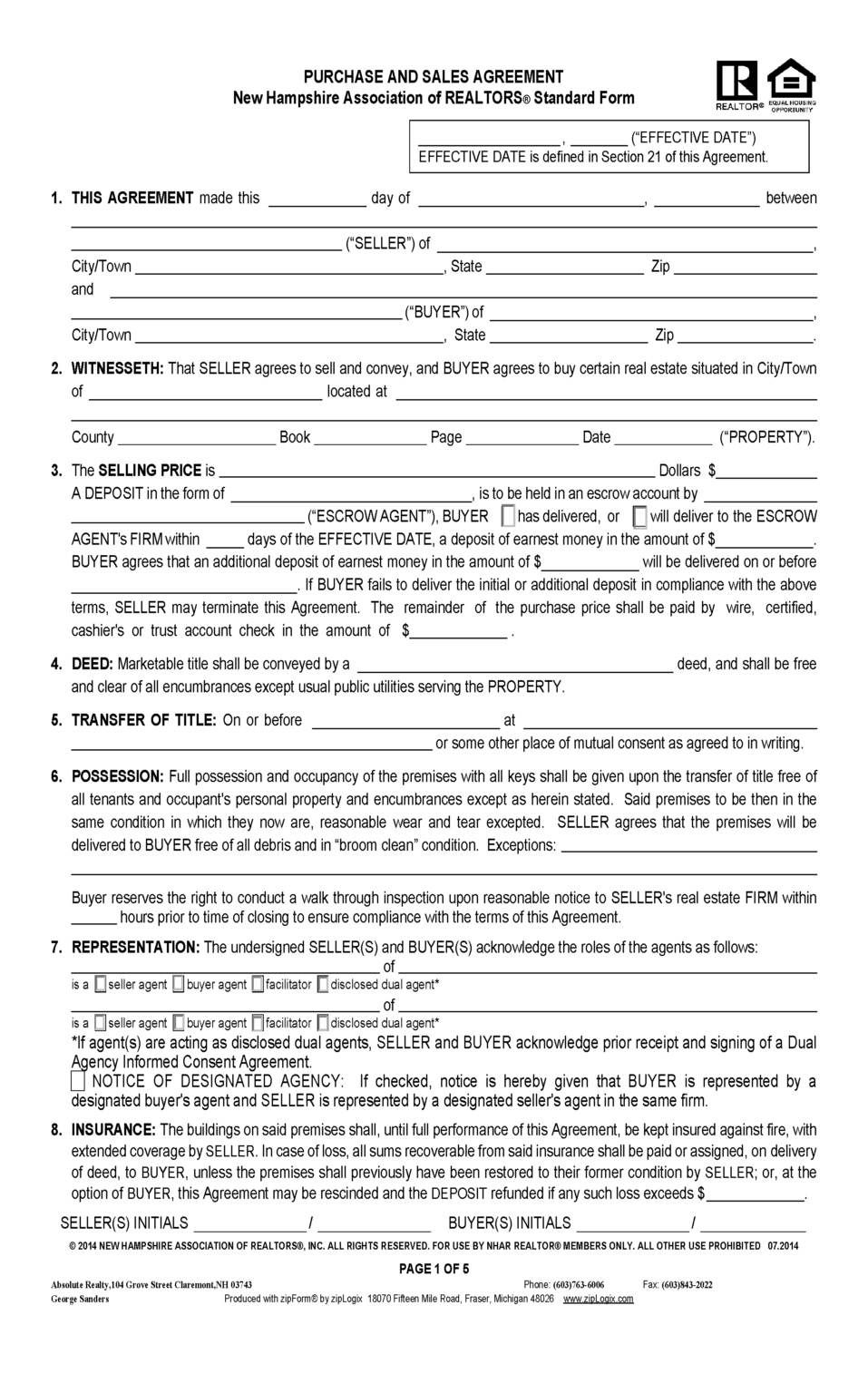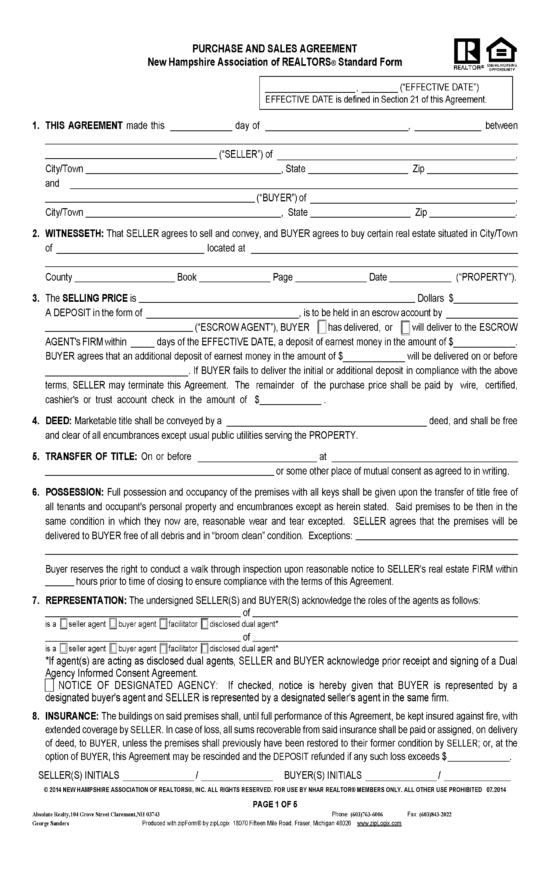 New Hampshire Purchase and Sales Agreement – This purchase and sales agreement was created by the New Hampshire Association of REALTORS® and may be used by real estate brokers to complete residential real estate transactions. 
Download: PDF
---
Required Disclosures (3)
If the property was built before 1978, this federally mandated document must be provided to the home buyer to disclose whether or not the property has traces of toxic paint.
2) Property Disclosure Statement
Although not legally required by sellers, the real estate agent or broker must inform prospective buyers of any known issues affecting the property and its value.
According to state law, sellers must provide information to potential buyers about the property's water supply system, sewage system, and insulation. They must also provide notification of the presence of possible radon and arsenic contamination.
---
Buyer Beware
New Hampshire is known as a "Buyer Beware" state. This means that the seller of residential property has no legal obligation to disclose any property defects or issues to the seller. This does not prohibit the seller from obtaining their own property inspections before entering into the purchase agreement.