The Mississippi LLC Operating Agreement is used by newly formed limited liability companies to determine how they will be organized and operate internally. It details the number of company owners, their rights and responsibilities, and their ownership stake in the company. Mississippi law does not require the creation of an operating agreement; however, without the agreement, state law will govern the operations of the LLC, and the company owners will take on more personal liability.
The agreement is useful in describing the number of company owners, what capital they have contributed, and how net losses and profits are distributed. The operating agreement is a beneficial document that helps to guide its owners with a detailed internal structure, rights, and responsibilities.
Types (2)
Single-Member – This document may be used for LLC's with a single owner.
Download: PDF, Word (.docx), OpenDocument
---
Multi-Member – This form should be used for a limited liability company with two (2) or more owners.
Download: PDF, Word (.docx), OpenDocument
---
Laws
---
How to File (6 Steps)
---
Step 1 – Reserve the Entity's Name
Since the state of Mississippi requires that every registered name must be unique and distinguishable from other registered LLC's; therefore a Business Name Search should be done to verify the LLC's uniqueness.


Note on LLC Names:
In accordance with § 79-29-109(1)(d), no LLC name may include any of these words: "bank," "banker," "bankers," "banking," "trust company," "insurance," "trust," "corporation," "incorporated," "partnership," "limited partnership."
Furthermore, it must include either "limited liability company," "L.L.C.," or "LLC."
Online registration with the Mississippi Secretary of State must be completed prior to reservation of the name, and to submit any other necessary documentation. Once a suitable name has been chosen, it may be reserved for 180 days via an Application for Name Registration. The fee for registration is $25.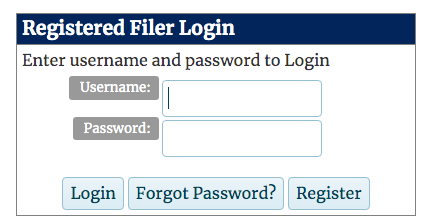 ---
Step 2 – Select a Registered Agent
LLC's in Mississippi must select a registered agent who will be able to accept legal documents on the company's behalf. The selected agent may be a resident of Mississippi or an entity authorized to do business in the state.
An individual or entity may apply to become a "Commercial Registered Agent," where they register with the Secretary of State to provide initial consent to provide their services for hire. They may apply with this form, and pay an administration fee of $100.
---
Step 3 – Filing a Certificate of Formation
To form a Limited Liability Company in the state of Mississippi, a Certificate of Formation must be filed with the Secretary of State, detailing the information stated above and the names and signatures of all owers and the type of business as defined by its NAICS code.
The certificate must be filed online through the Mississippi Secretary of State website. The filing fees are $50 for domestic LLC's and $250 for foreign LLC's.
---
Step 4 – Create an Operating Agreement
An operating agreement allows company owners to detail the internal structure of how their LLC will operate. It provides a clear understanding of each member's rights and obligations within the company. Therefore, even though it is not required by the state, it is a valuable asset for the Limited Liability Companies that implement the agreement.
Single-Member Operating Agreement
Multi-Member Operating Agreement
---
Step 5 – Obtain an EIN
A multi-member LLC is obligated to obtain an Employer Identification Number (EIN) from the IRS. A single-member LLC may avoid obtaining an EIN unless they have employees, or they choose to be taxed as a corporation. An EIN may be obtained:
---
 Step 6 – File Annual Statement
An annual report must be submitted between January 1st and April 15th to the Mississippi Secretary of State by every LLC doing business in the state.
---