---
Updated on February 3rd, 2022

An Alaska secured promissory note is a contract formed between a lender and a borrower that outlines terms for the repayment of a loan backed by collateral. This note is "secured," meaning the borrower will be required to select one or more of their assets to guarantee repayment of the loan. Note security provides the lender with a means of recuperating the balance of the loan should the borrower fail to pay it. If the borrower defaults on payments, the lender could repossess the property and (1) hold the asset as "ransom" until the balance is paid, or (2) sell the asset and collect the money once sold.
---
Related Forms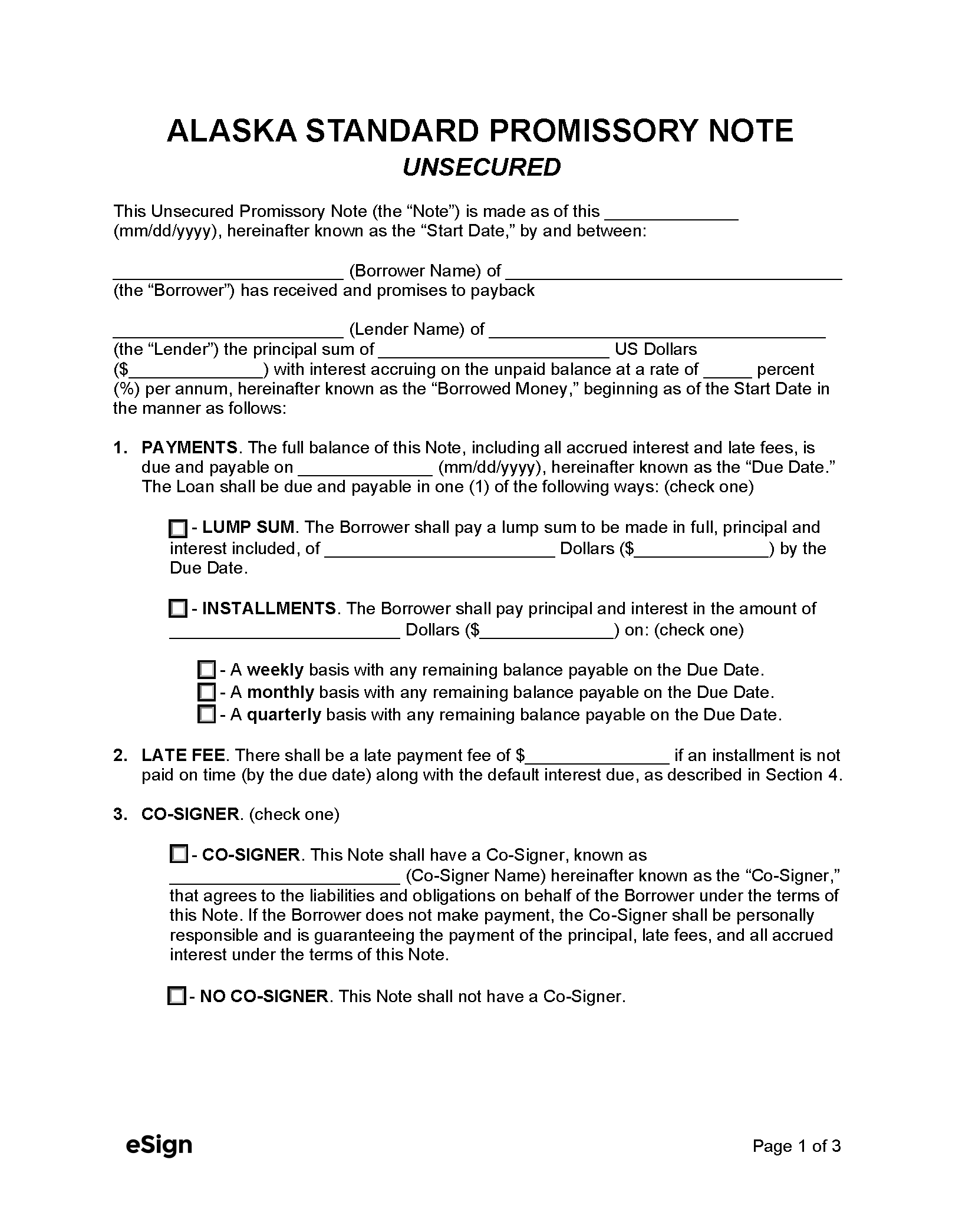 Unsecured Promissory Note – The lender cannot demand collateral through an unsecured note.
Download: PDF, Word (.docx), OpenDocument