An Arkansas secured promissory note allows a borrower to receive financing on the condition they provide collateral as security. In addition to outlining the loan maturity date, interest rate, and installment schedule, the form must also state the assets/property to which the creditor will have a security interest. A security interest will grant the creditor the right to claim the collateral if the borrower fails to uphold their contractual obligations.
Because the loan is safeguarded by the borrower's collateral, secured promissory notes typically carry lower interest rates than their unsecured counterparts and are often employed for higher-value transactions.
---
Related Forms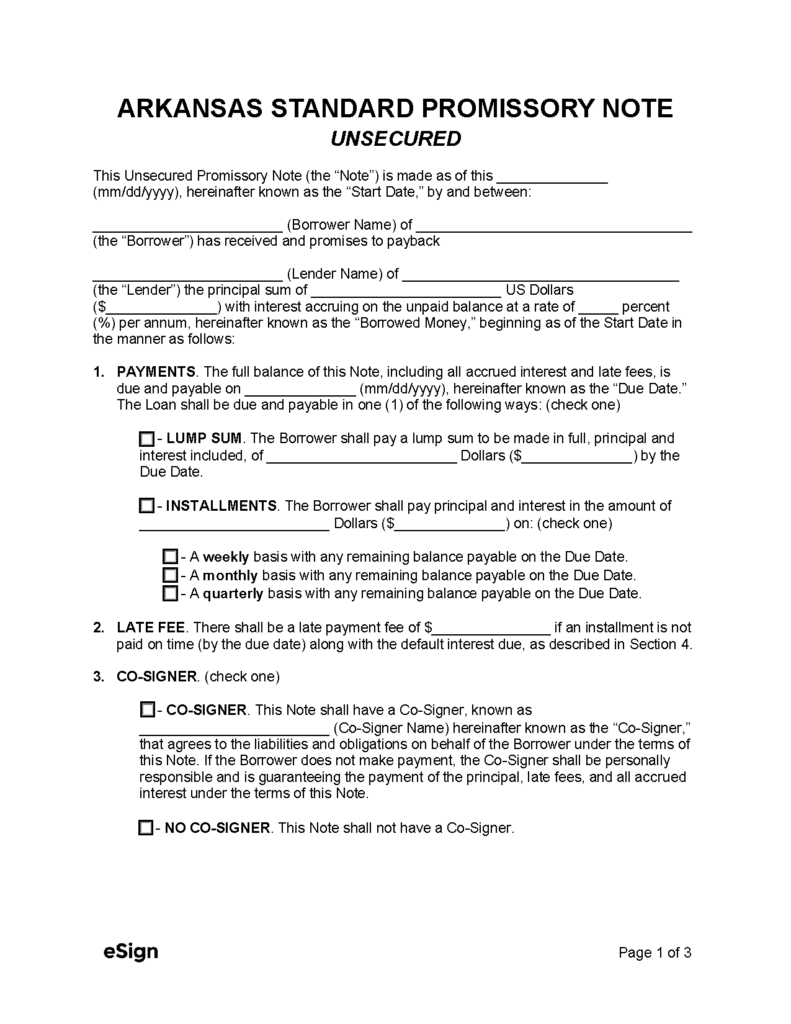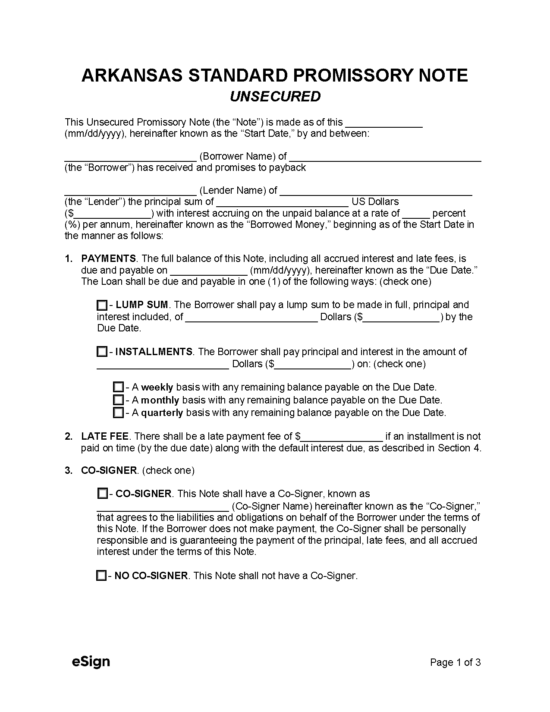 Unsecured Promissory Note – Used to loan money to an individual or entity without requiring them to provide collateral.
Download: PDF, Word (.docx), OpenDocument