---
Updated on February 13th, 2022

An Arkansas unsecured promissory note is a debt instrument used to transfer loans without collateral. The document will establish the terms of the transaction, including the borrowed amount, additional charges (i.e., interest, late penalties), and the repayment plan. Once the form is completed and signed, the loan recipient irrevocably accepts the contract's terms and acknowledges all penalties for incomplete or late payments.

Although defaulting under an unsecured promissory note will not forfeit any of the recipient's assets, they may still face interest rate increases, delinquency fees, and have their outstanding balance due immediately.
---
Related Forms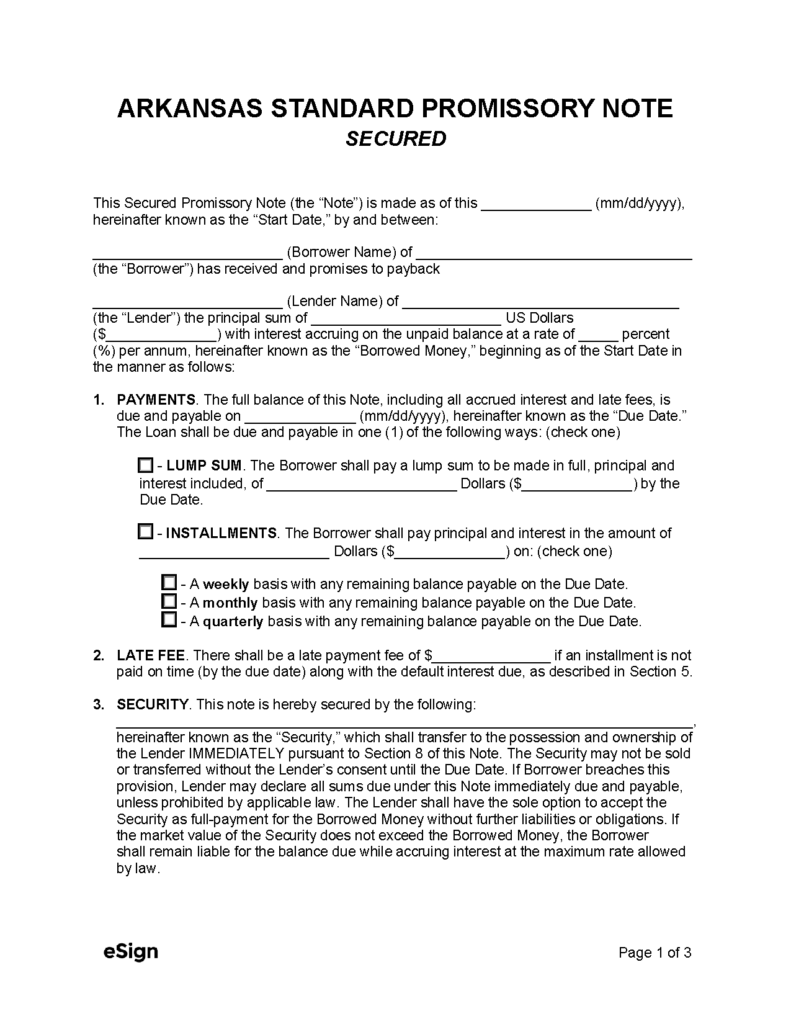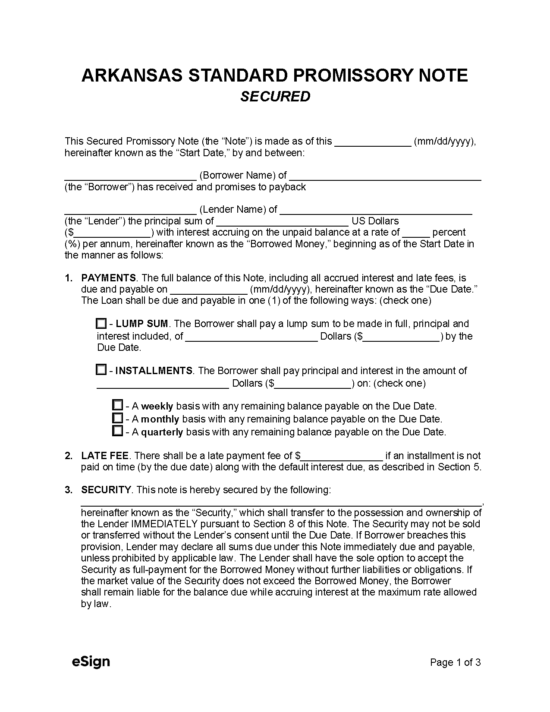 Secured Promissory Note – A loan agreement where a borrower will transfer certain assets to the lender if they fail to pay in full or on time.
Download: PDF, Word (.docx), OpenDocument