A Connecticut secured promissory note is a debt repayment agreement where a lender grants a loan to a borrower under the condition that the borrower puts up an asset as collateral. When a borrower pledges assets to secure the loan, the lender's financial risk is reduced as they will be able to acquire and sell the collateral to offset their financial loss. If the lender is willing to lend funds without collateral, they may use an unsecured promissory note instead.
Once completed, the note will detail the loan amount, the interest owing, if payment is to be made in installments or in a lump sum, and a description of the assets that will be pledged as collateral.
---
Related Forms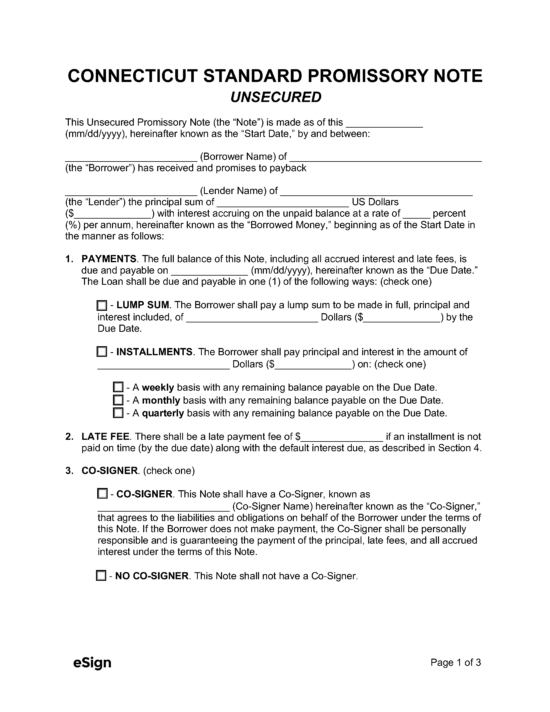 Unsecured Promissory Note – A document detailing the terms and conditions of a loan agreement that is not backed with collateral.
Download: PDF, Word (.docx), OpenDocument