A Connecticut unsecured promissory note is an uncollateralized financial agreement between a moneylender and a borrower. The document outlines the amount of money lent, interest rate, payment schedule, and what will happen if the borrower fails to make payments.
Though less formal than a traditional loan agreement, an unsecured promissory note is legally binding and should be carefully reviewed by all parties before signing. A loan that is not secured by the borrower's assets is riskier for the lender and may be best used for loans between friends or family members.
---
Related Forms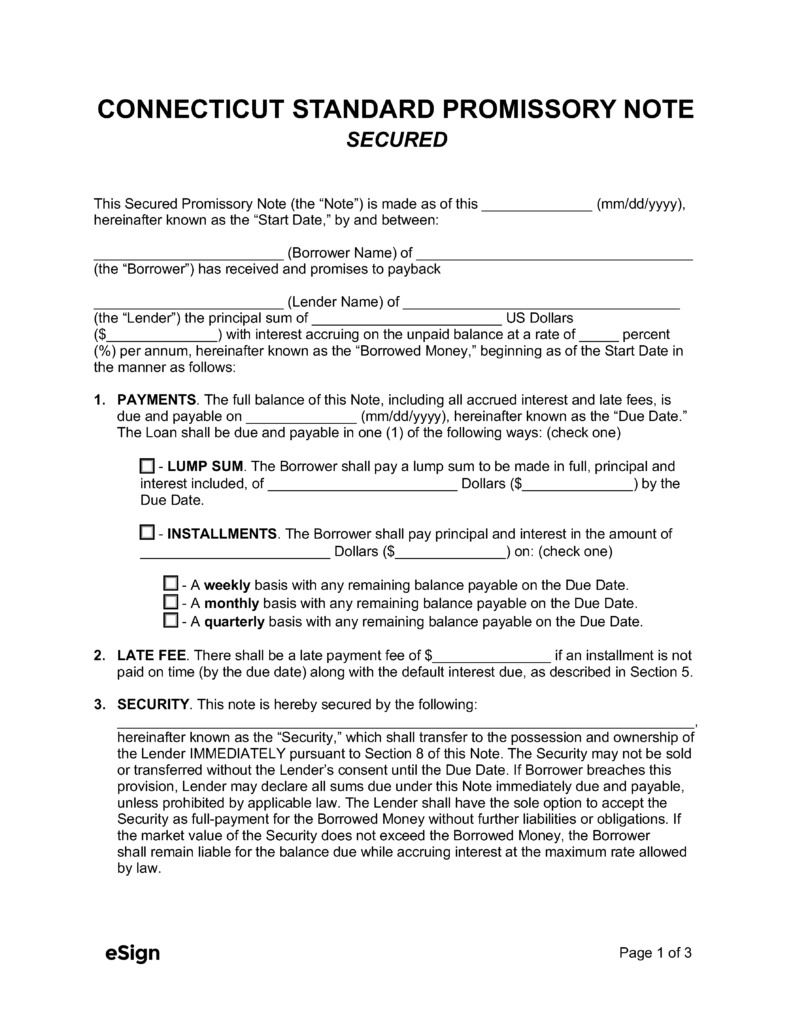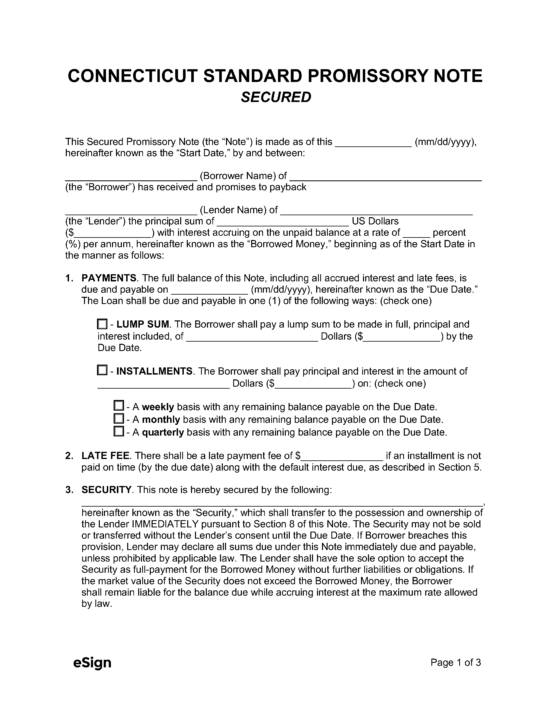 Secured Promissory Note – A debt instrument where one party puts up collateral in order to secure a loan from another individual or entity.
Download: PDF, Word (.docx), OpenDocument