---
Updated on February 15th, 2022

An Iowa promissory note is a legal document in which the recipient of a loan (the borrower) records a written promise to reimburse the loan provider (the lender). The note serves as a tool for structuring the terms of repayment, namely the date when the principal amount is due, and the rate of interest applied to the loan. Other features commonly found in a promissory note include loan security, late payment fees, and a schedule requiring the borrower to make installments weekly, monthly, or quarterly.

The borrower becomes legally obligated to pay back the lender upon signing the document. Failure to comply with the note terms will permit the lender to take legal action to recover the total amount owed.
---
Types (2)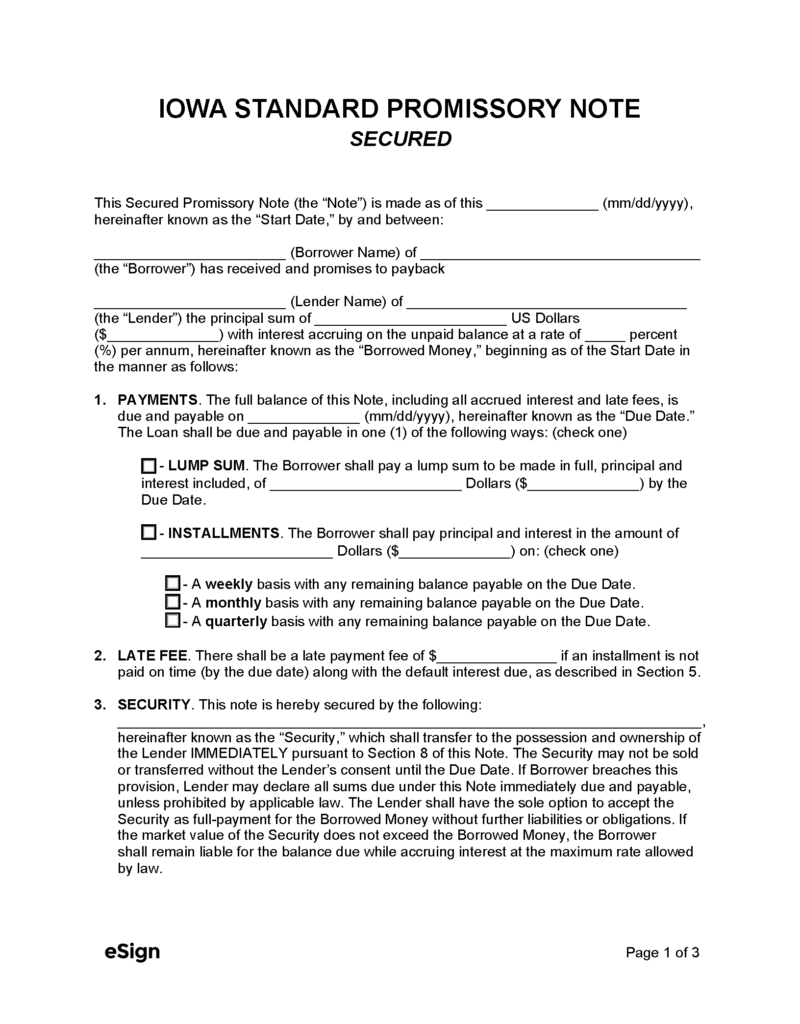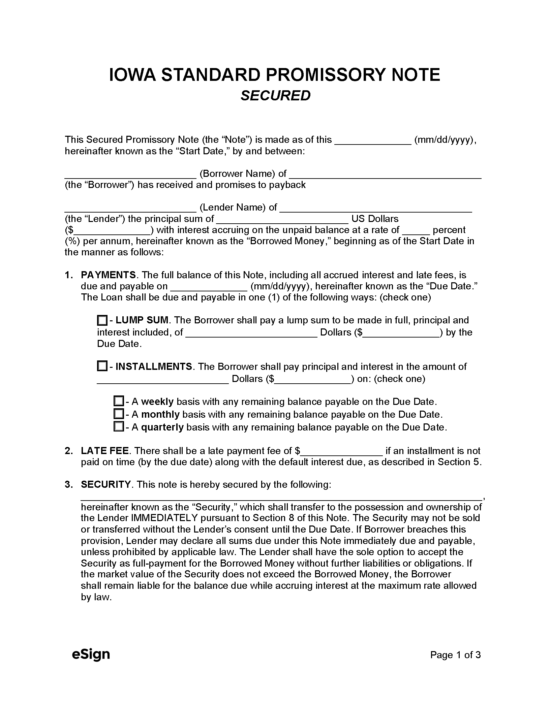 Secured Promissory Note – A lending agreement in which the borrower must offer one (1) or more of their assets as collateral.
Download: PDF, Word (.docx), OpenDocument
---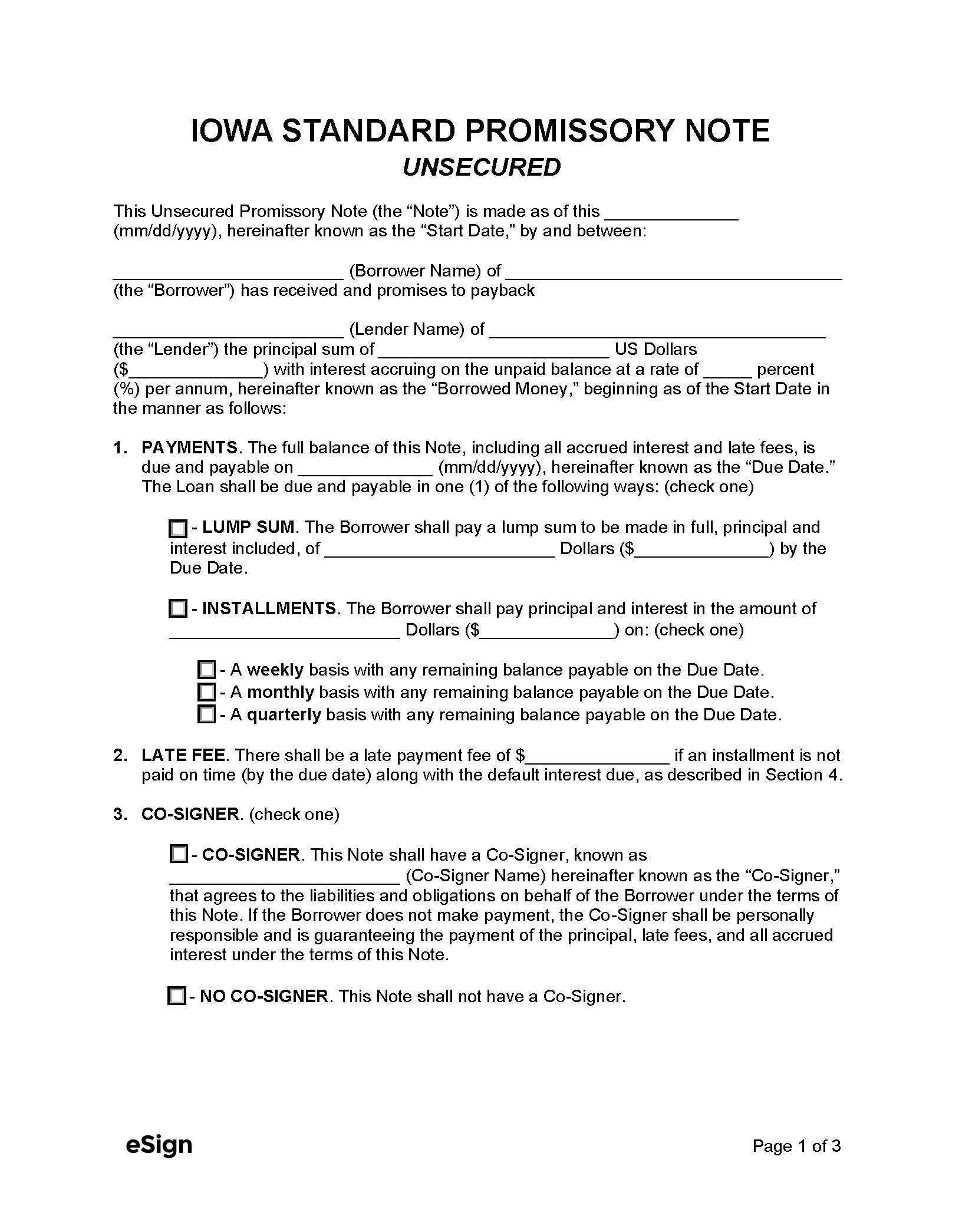 Unsecured Promissory Note – For use when the borrower is not required to secure the loan with collateral.
Download: PDF, Word (.docx), OpenDocument
Laws
*Any rate of interest may be applied to loans for real property, business or agricultural purposes, or any other transaction stated in § 535.2(2).