---
Updated on January 31st, 2022

A Kentucky unsecured promissory note is a binding agreement whereby a loan recipient (the borrower) promises to pay back an uncollateralized loan to another party (the lender) within a specified time frame. An unsecured promissory note is comparable to its secured counterpart in that both documents establish a record of indebtedness and detail the borrower's obligations for repayment. However, an unsecured note isn't backed by collateral and is therefore unprotected if the borrower ceases to make payment.

Lenders can mitigate the risks of an unsecured loan by inspecting the borrower's credit history and ensuring that their income can sustain the required payments.
---
Related Forms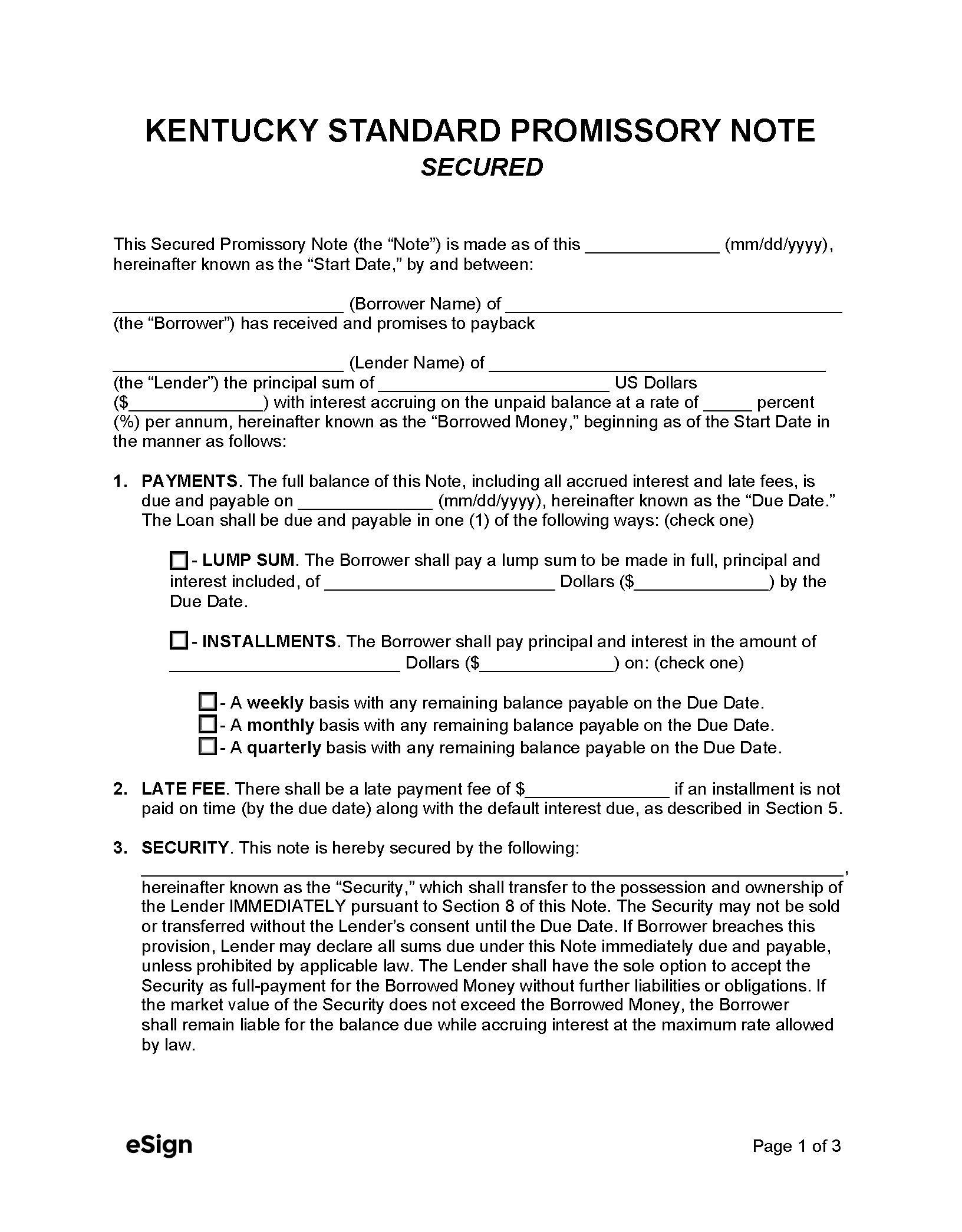 Secured Promissory Note – A secured note requires a pledge of collateral to secure the loan.
Download: PDF, Word (.docx), OpenDocument