A Louisiana promissory note is a legal document in which a money borrower acknowledges a debt and makes a promise to repay the lender within a specific time frame. The note includes important loan information and outlines the terms and conditions of repayment. It includes the names of the lender and borrower, the loan amount, whether installments are required, the interest rate, and the payment due date. Once agreed to and signed, the note protects the lender against the borrower defaulting on their financial obligation.
Money lenders may require collateral as a condition of financing. In such cases, the borrower uses their property or assets to secure the loan. If the borrower cannot make timely payments, the lender would acquire the security as compensation for the loss of funds.
---
Types (2)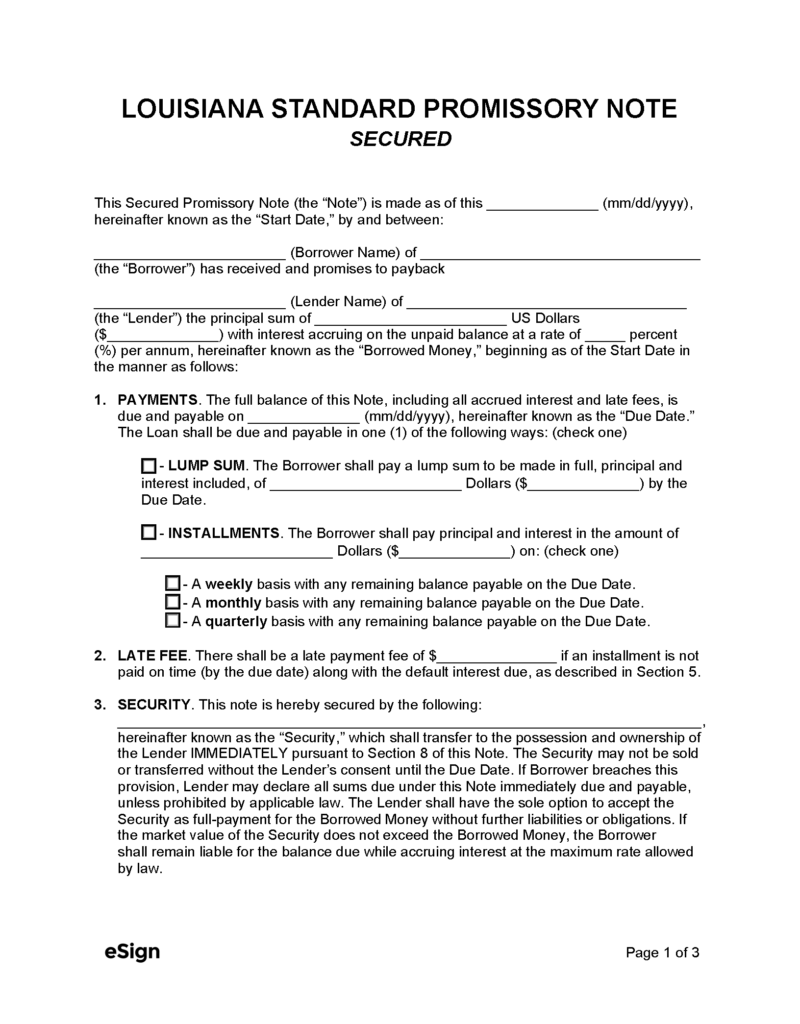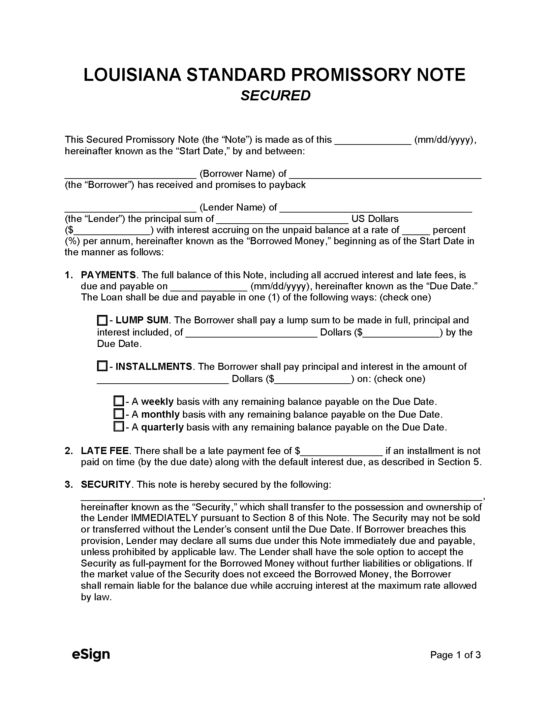 Secured Promissory Note – An agreement to pay back a loan that is protected with collateral.
Download: PDF, Word (.docx), OpenDocument
---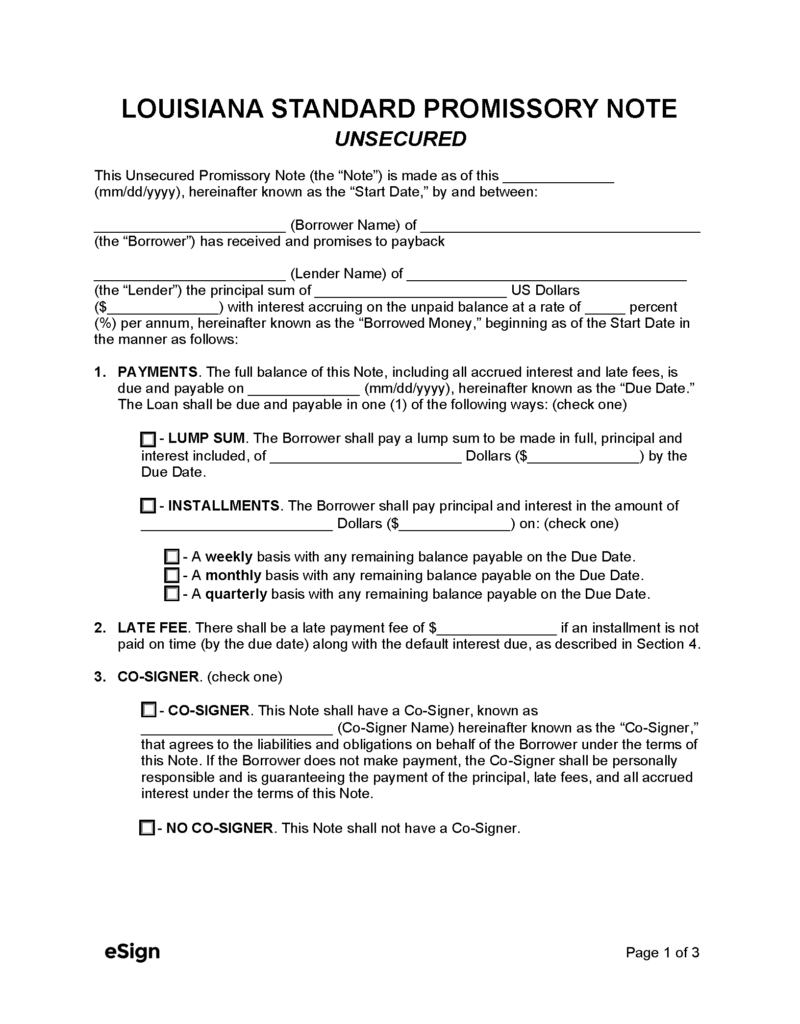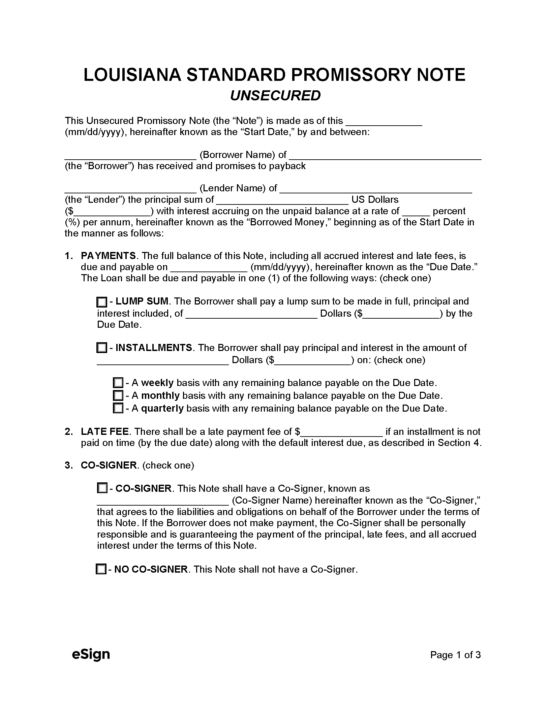 Unsecured Promissory Note – With this note, the borrower is not required to put up valuable assets as collateral.
Download: PDF, Word (.docx), OpenDocument