A Louisiana secured promissory note is a document that records an individual's pledge to pay back a loan protected by collateral. A secured loan requires the money borrower to back the funds with an asset, like their real estate, land rights, motor vehicle, or other valuable item. If the loan isn't refunded on time, the lender can take possession of the collateral and sell it to offset the monetary loss.
In addition to the collateral requirements, a promissory note specifies all other details regarding debt repayment. These terms include the initial loan amount, interest rate, installment intervals, late penalties, and the date by which the balance must be paid.
---
Related Forms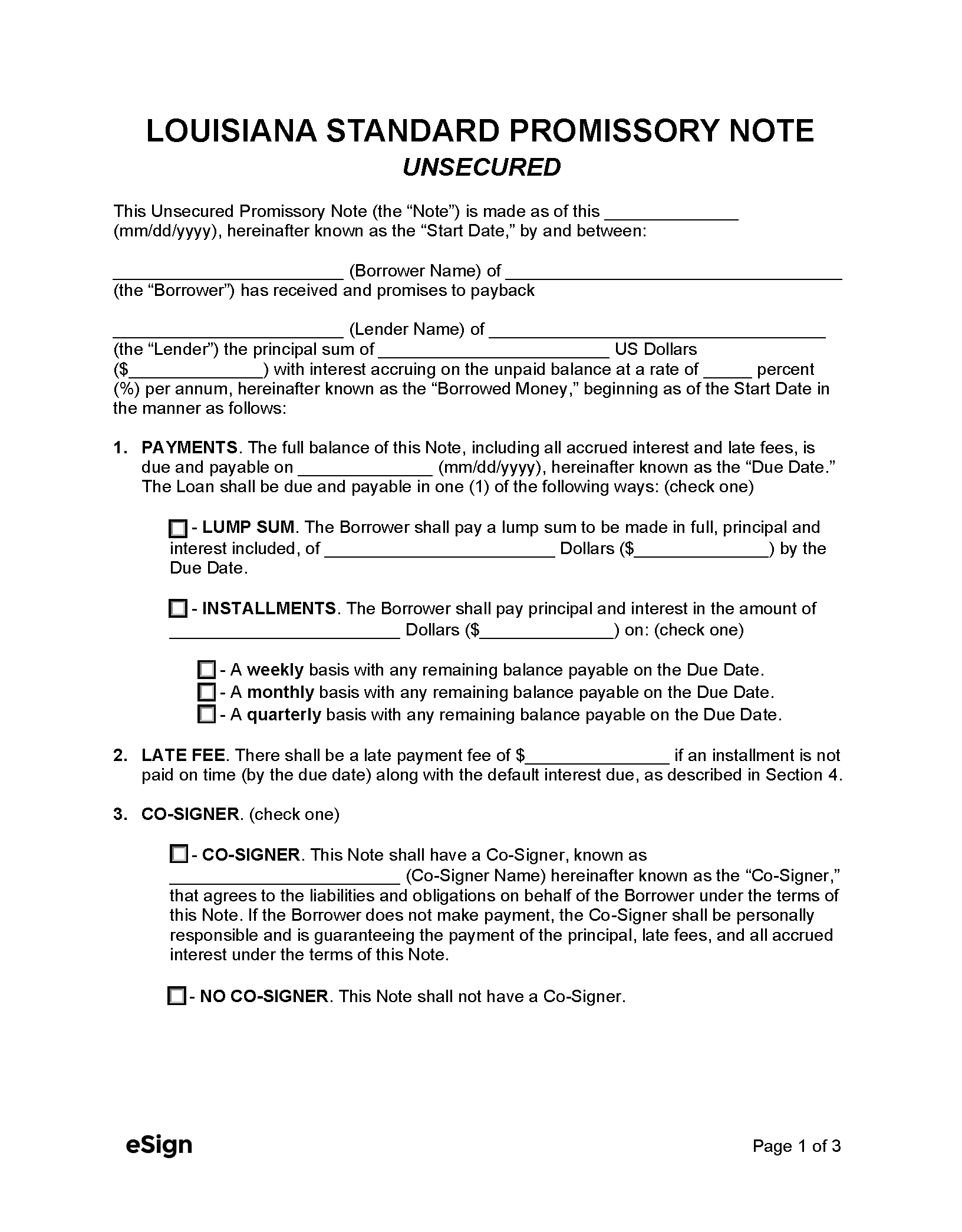 Unsecured Promissory Note – Records an agreement to repay debt whereby money is loaned without a requirement for collateral.
Download: PDF, Word (.docx), OpenDocument