A Minnesota secured promissory note is used to ensure borrowed money is repaid by a designated date by providing the lender a security interest in the borrower's assets. A security interest grants a lender legal claim over assets pledged by the borrower, which will transfer to the lender in the event of contract default. If the seized security does not amount to the same value as the loan, the lender may hold the borrower liable for the difference, including interest at the maximum rate of 8% (§ 334.01).
For a security interest to be enforceable, the borrower must include its description and value in the promissory note and have the right to transfer its ownership (§ 336.9-203(b)). A security interest can be anything of significant value, such as a vehicle, real estate, bank accounts, or investments.
---
Related Forms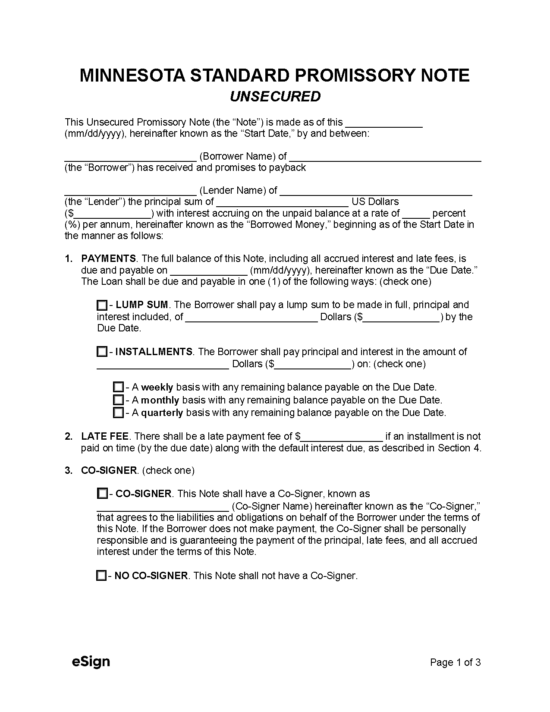 Unsecured Promissory Note – Allows a lender to provide financing to another individual without receiving any collateral.
Download: PDF, Word (.docx), OpenDocument