A North Carolina unsecured promissory note is a pledge by a borrower to repay a debt to a lender that is not secured by any form of collateral. This is a useful financial instrument that details a legal record of a borrower's indebtedness in a manner that is more formal than an IOU yet less stringent than a loan agreement issued by a financial institution.
The unsecured note carries a higher financial risk to the lender, who may wish to conduct a thorough credit check on the borrower before providing their signature. Once both parties agree to the loan amount, interest rate, and repayment schedule, they may sign the form and transfer the funds.
---
Related Forms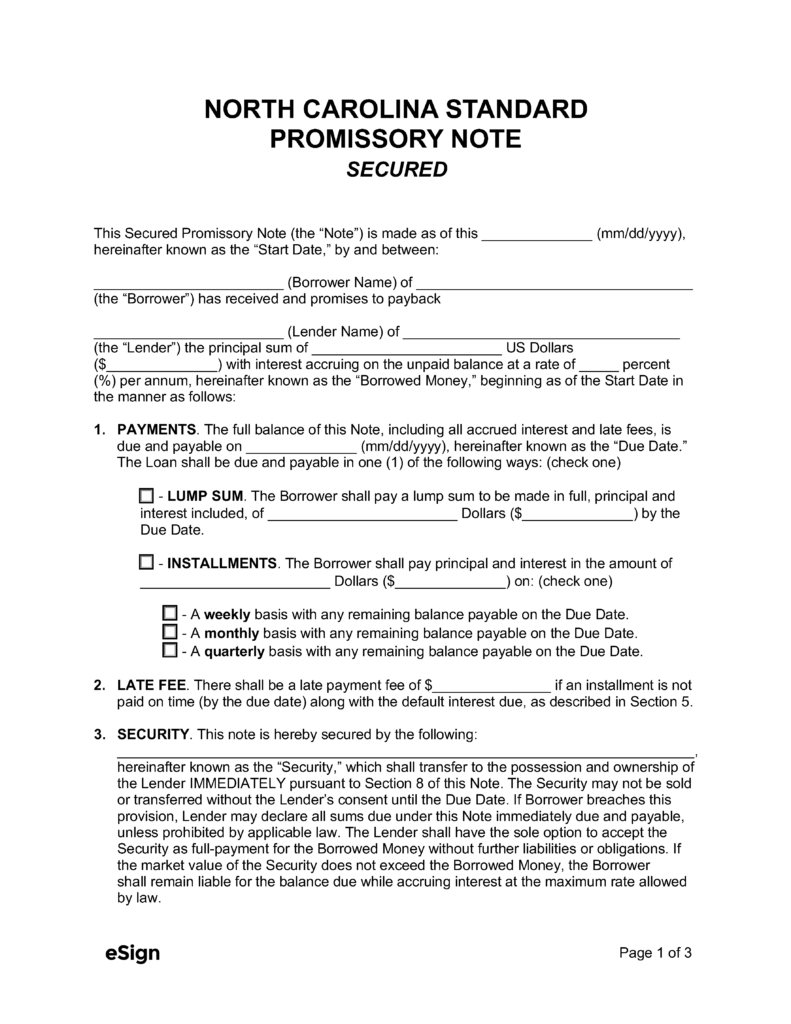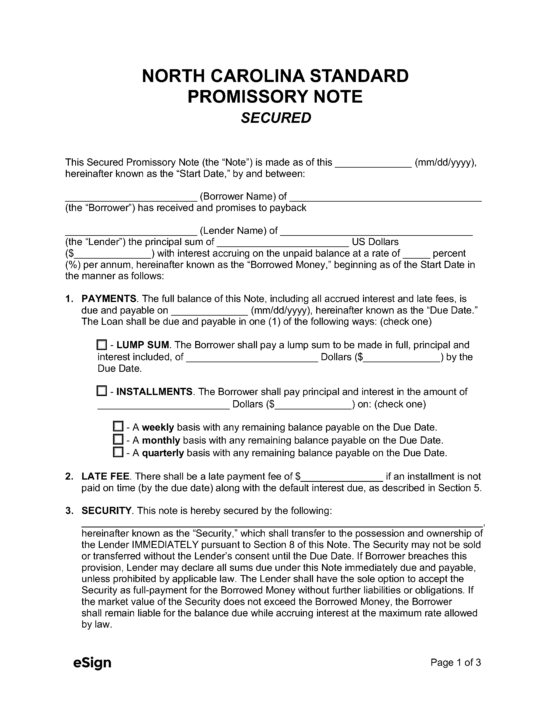 Secured Promissory Note – A loan agreement where a borrower pledges collateral to offset the lender's financial risk.
Download: PDF, Word (.docx), OpenDocument