A New Mexico unsecured promissory note is a legally binding agreement wherein a moneylender provides an uncollateralized loan to another party. The document provides a clear account of the amount to be repaid, the interest charged, and what steps will be taken in the event of late payment or default.
This note is typically used for small loans between friends or relatives, while most other lenders generally prefer a secured note, or a loan agreement to mitigate their risk. Lenders using this note may wish to perform a credit check on the borrower or require a co-signer to help ensure payments are met.
---
Related Forms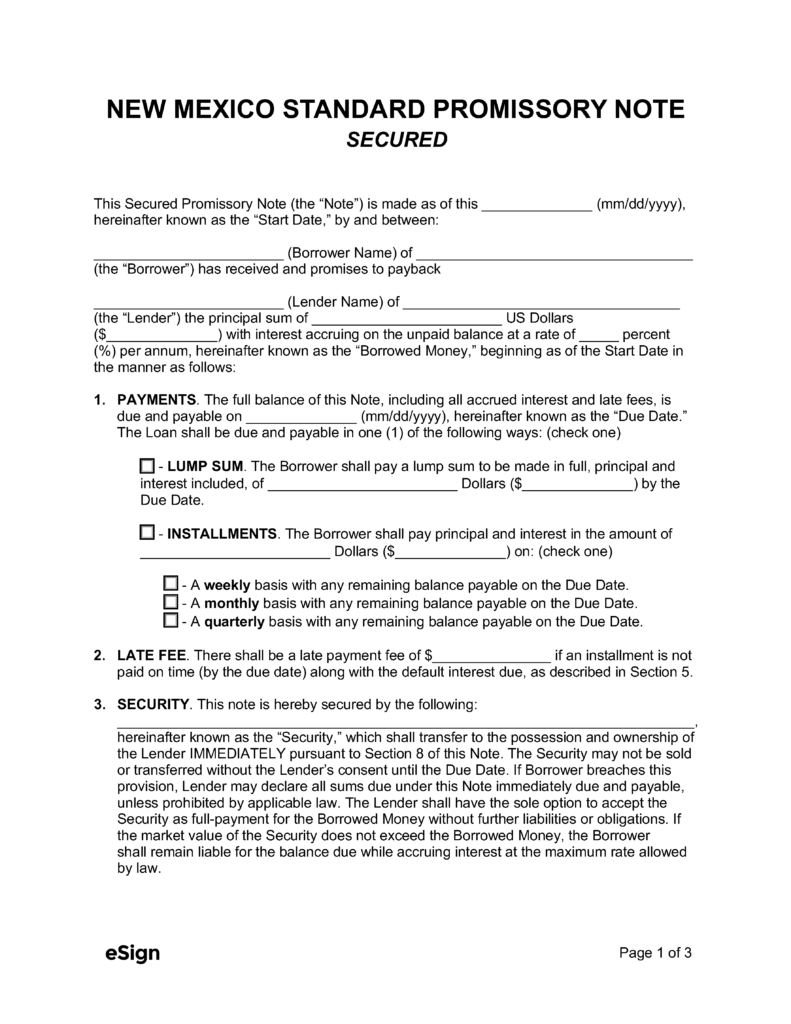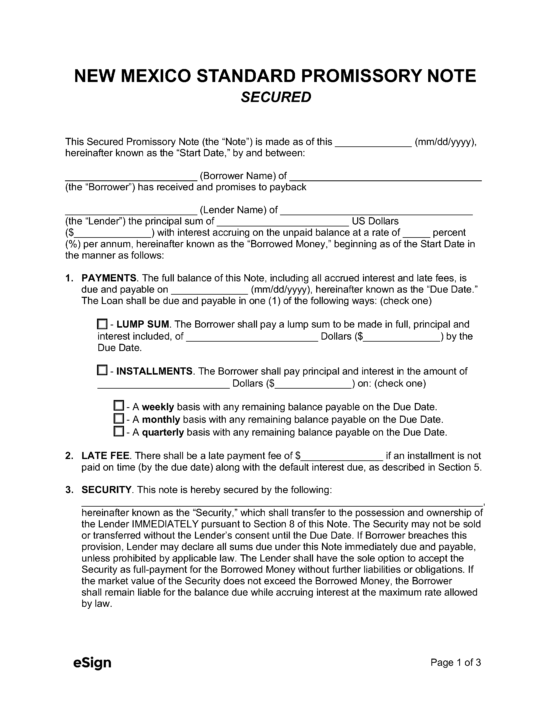 Secured Promissory Note – A collateralized moneylending agreement between two (2) parties.
Download: PDF, Word (.docx), OpenDocument