An Ohio secured promissory note relays the terms of a loan that is conditional upon the borrower putting up collateral. When completed, the document will detail the loan amount, the interest to be paid, and whether the sum is to be repaid in installments or a lump sum.
Valuable assets such as motor vehicles, real estate, investment accounts, and equipment are typically used as collateral to secure loans. If the borrower defaults on their loan, then the pledged assets will be transferred to the lender to offset their financial loss.
---
Related Forms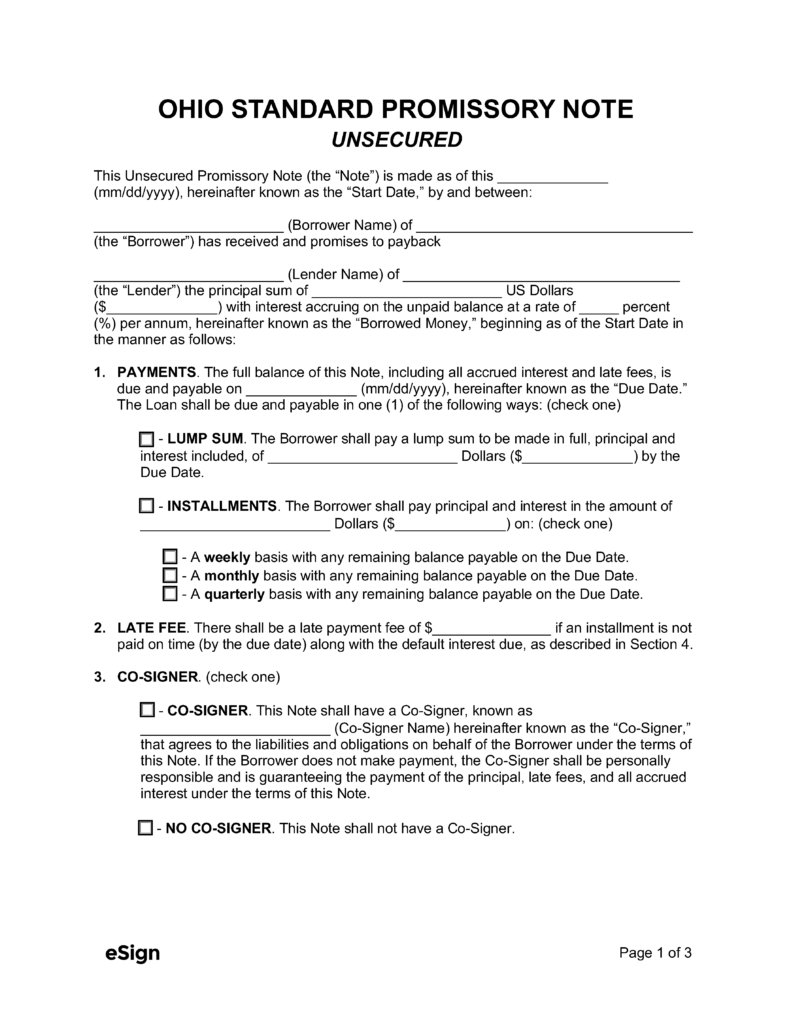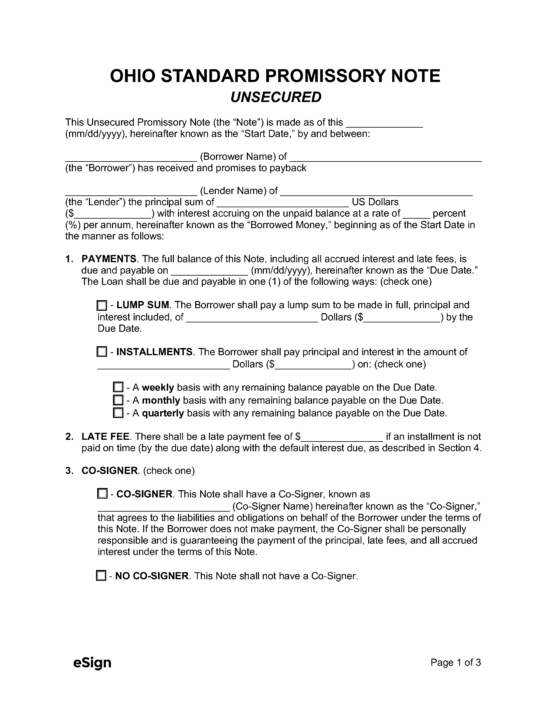 Unsecured Promissory Note – A lending agreement between two (2) parties that is uncollateralized.
Download: PDF, Word (.docx), OpenDocument