A Rhode Island secured promissory note details loan repayment terms between two (2) parties and the collateral set forth by the borrower in the event of default. The note should describe the assets the borrower pledges as security; this may be real estate, vehicles, and other valuable personal assets. A secured note helps assure the lender of prompt repayment, as the borrower will not want to risk their assets if they fail to repay the principal in the stipulated timeline.
The document should relay the basic terms and conditions of the loan agreement, including the principal sum, repayment schedule, and interest rates. The borrower will have the option to repay the principal early if they wish without any prepayment penalties.
---
Related Forms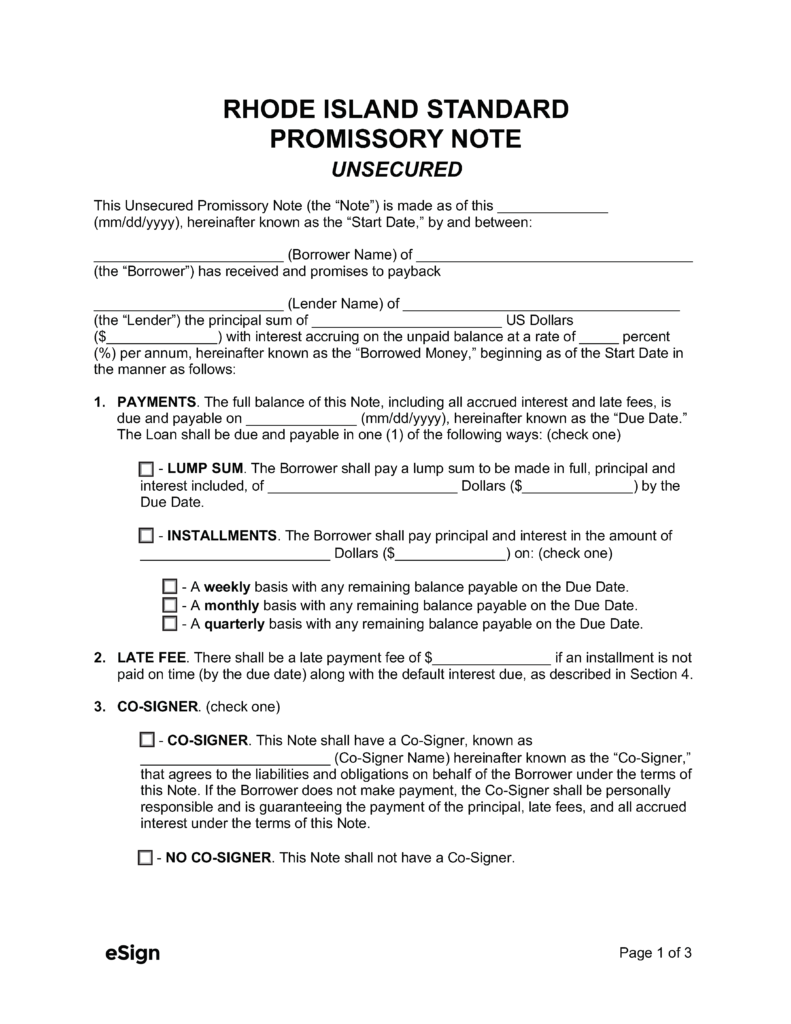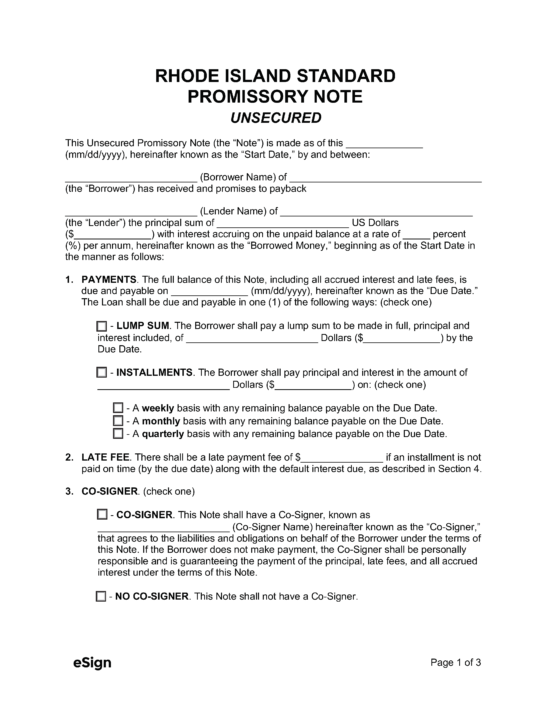 Unsecured Promissory Note – This note should be used when the moneylender does not require collateral from the borrower.
Download: PDF, Word (.docx), OpenDocument