A Tennessee unsecured promissory note establishes the conditions of repayment under which a lender gives a financial sum to a borrower without the ability to secure the borrower's assets as collateral. The conditions of the agreement will include the principal sum, the interest rate, payment schedule, and penalties for late payments. While the loan is unsecured, the creditor may still require a co-signer to guarantee payment in case the debtor is unable to return the money on time.
Once both parties have signed the contract, it becomes legally binding and the borrower affirms that they have received the funds.
---
Related Forms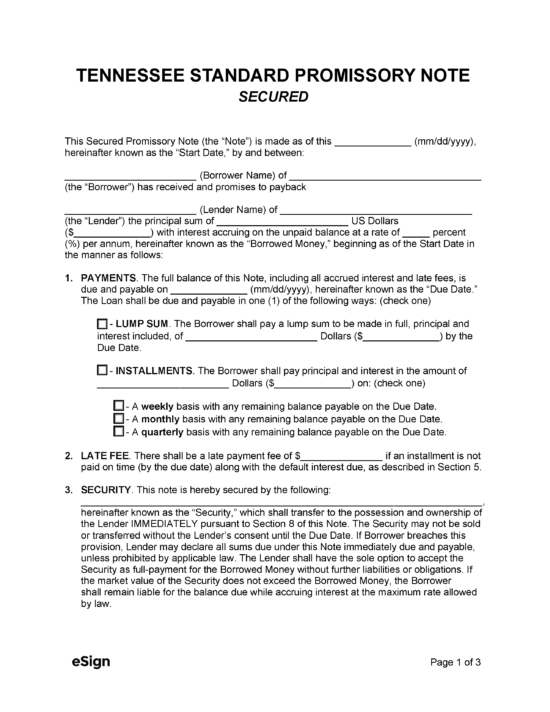 Secured Promissory Note – A promissory note with collateral guaranteed by the borrower.
Download: PDF, Word (.docx), OpenDocument