A Vermont unsecured promissory note acts as evidence of the debt that a borrower has to a lender, the terms of repayment, and that isn't accompanied by collateral. Promissory notes are often used in place of loan agreements when the parties know each other well and the loan amount is small. If the contract is "unsecured," the lender cannot demand that the borrower put up collateral to ensure compensation. Nonetheless, an unsecured note is legally binding and permits the lender to begin legal action if the borrower defaults.
Under the agreement, the lender can charge the borrower interest on the outstanding balance, establish late penalties, and set up a schedule for repayment.
---
Related Forms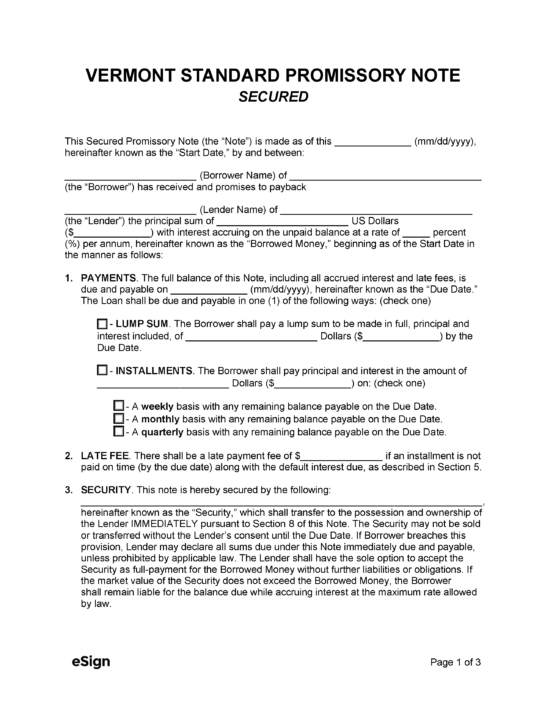 Secured Promissory Note – A personal loan with collateral provided as security on repayment.
Download: PDF, Word (.docx), OpenDocument