A Washington secured promissory note is a financial document that effectuates a secured loan. To secure the loan, the lender will obtain the promise of the borrower's personal property as collateral on the sum lent. If the loan defaults, the collateral will be transferred to the lender, who can keep it or sell it as compensation for their loss. In addition to obtaining collateral, the note allows the lender to collect accruing interest on the principal loan as well as late fees for payments made past due.
Once the document has been signed by both parties, its terms become legally binding until the loan has been fully paid (plus interest) or the collateral has been seized.
---
Related Forms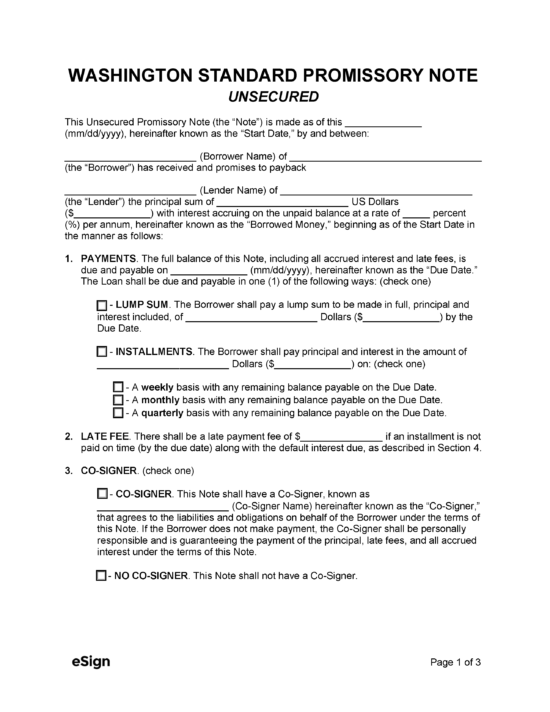 Unsecured Promissory Note – A promissory note that isn't secured by collateral.
Download: PDF, Word (.docx), OpenDocument