A Washington unsecured promissory note is a financial instrument in which an individual or company promises to repay borrowed money to the lender. In most cases, repayment will be made in installments with interest. However, repayment may be scheduled to be made in a single lump sum instead (especially for smaller loans). In addition to providing both parties with legal proof of the transaction, the note will prevent conflicts regarding the loan's terms.
Under an "unsecured" agreement, the lender can't expect the borrower to put up any collateral to offset their risk. If the borrower doesn't repay the loan on time and defaults, the lender would have to file a legal action against them to retrieve their funds.
---
Related Forms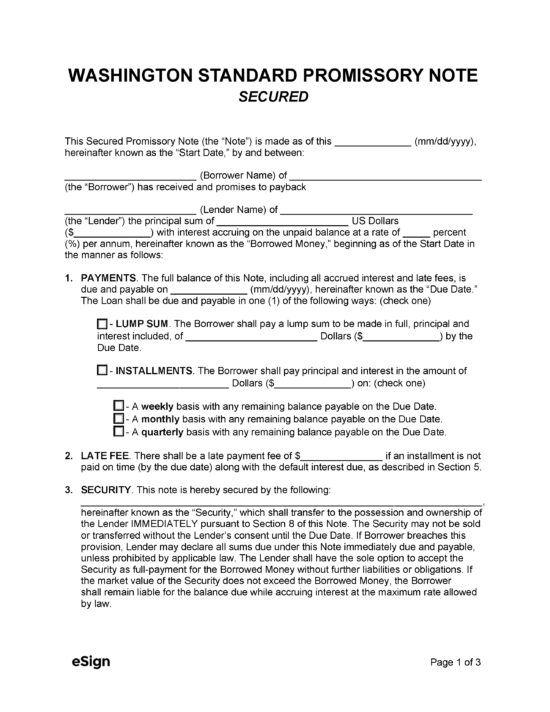 Secured Promissory Note – A personal loan that is secured by the borrower's assets that are promised as collateral.
Download: PDF, Word (.docx), OpenDocument