A West Virginia promissory note allows two (2) parties to enter into an agreement by which one individual lends the money to the other. The completed document will relay the amount of the loan, the rate of interest, payment schedule, and late fees (if applicable). This type of agreement is more commonly used between individuals that are familiar with each other and serves as a means of assuring that the loan is repaid without conflict. However, if the loan isn't repaid in accordance with the promissory note, the lender can pursue legal action against the borrower.
---
Types (2)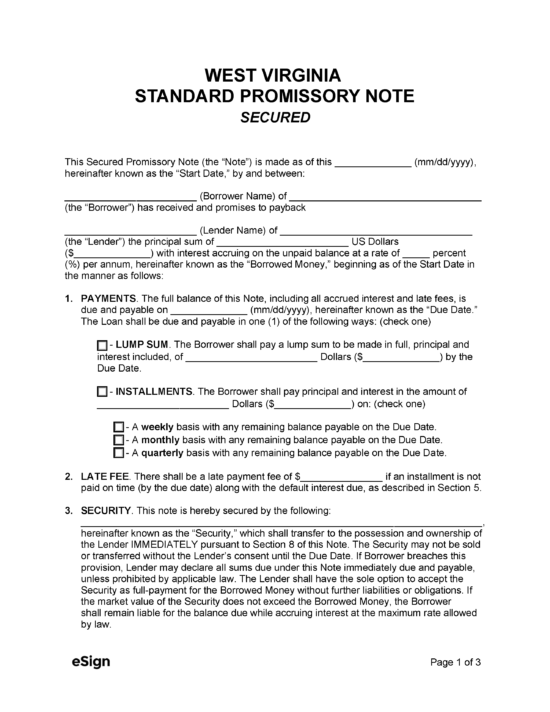 Secured Promissory Note – A promissory note for a loan that is secured by the borrower's collateral.
Download: PDF, Word (.docx), OpenDocument
---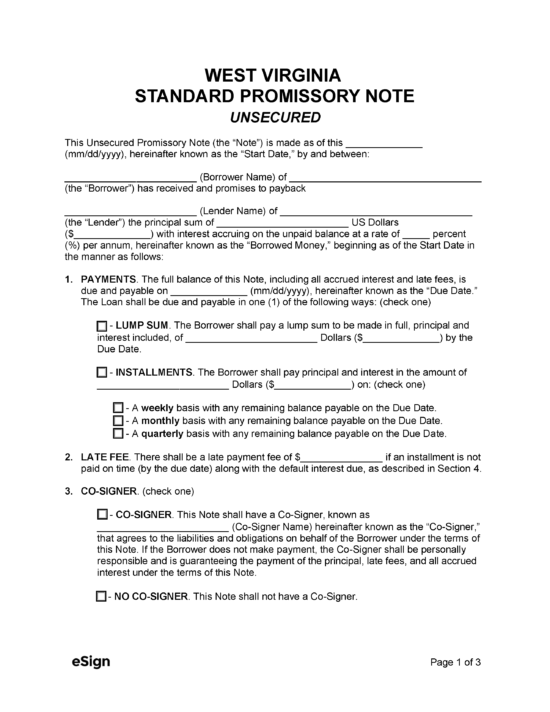 Unsecured Promissory Note – A loan that isn't secured by the borrower's assets.
Download: PDF, Word (.docx), OpenDocument