A West Virginia secured promissory note is a financial contract whereby a lender lends money to a borrower, who guarantees their personal property as security on the loan. The document establishes the terms of the loan, including its term, loan amount, interest rate, payment schedule, late fees, and a description of the asset that the borrower pledges as collateral. Once the contract has been signed by both parties, it becomes legally binding.
By obtaining security on the loan, the lender ensures that they will be able to cover the amount lent if the loan defaults.
---
Related Forms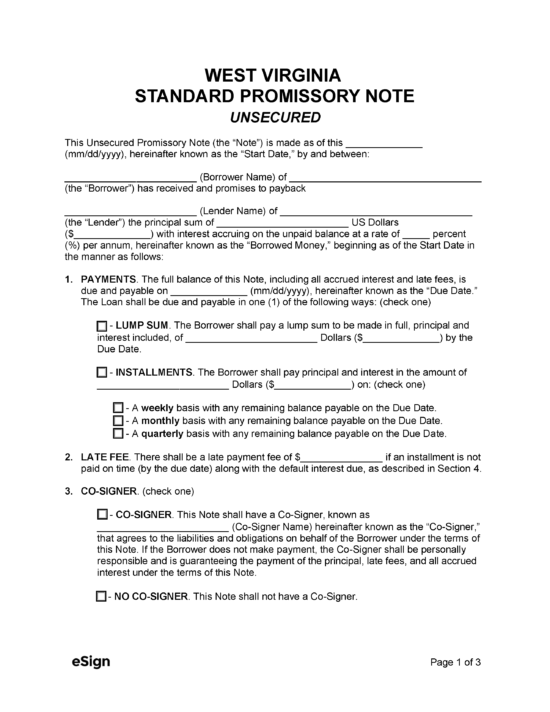 Unsecured Promissory Note – A loan that isn't secured by collateral.
Download: PDF, Word (.docx), OpenDocument