---
Updated on February 6th, 2022

A Wyoming secured promissory note establishes the terms of a secured loan provided by a private lender to a borrower. This type of financial arrangement is most commonly entered into when the two (2) parties know each other. Through the note, the lender will be able to set the interest rate on the loan and whether the borrower will be required to repay in one lump sum or multiple installments.

This type of promissory note must be secured through the borrower putting up one or more assets as collateral against the loan. If the borrower doesn't fulfill the terms of the agreement, they will need to transfer the asset to the lender or have it seized following legal action.
---
Related Forms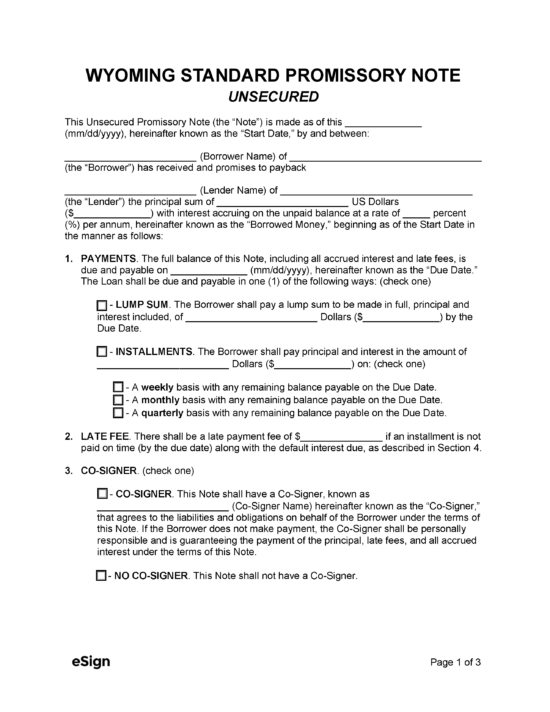 Unsecured Promissory Note – Used for loans in which the borrower doesn't provide collateral.
Download: PDF, Word (.docx), OpenDocument