A Wyoming unsecured promissory note is a debt instrument used for an uncollateralized loan between two (2) parties. Due to the fact that the borrower isn't required to put up their assets as collateral on the money lent, the lender won't have any backing on their expense. Therefore, this type of financial contract is most commonly used between friends, family members, relatives, or other individuals who have a trusting relationship.
The completed document provides a record of the loan's transfer and terms of repayment, which may include interest, a payment schedule, and late fees. By drafting the agreement, the lender will be able to hold the borrower accountable to repay the balance of the loan in a timely manner. Unsecured promissory notes will generally carry a higher interest rate than secured arrangements because the lender has less insurance on the borrower's repayment.
---
Related Forms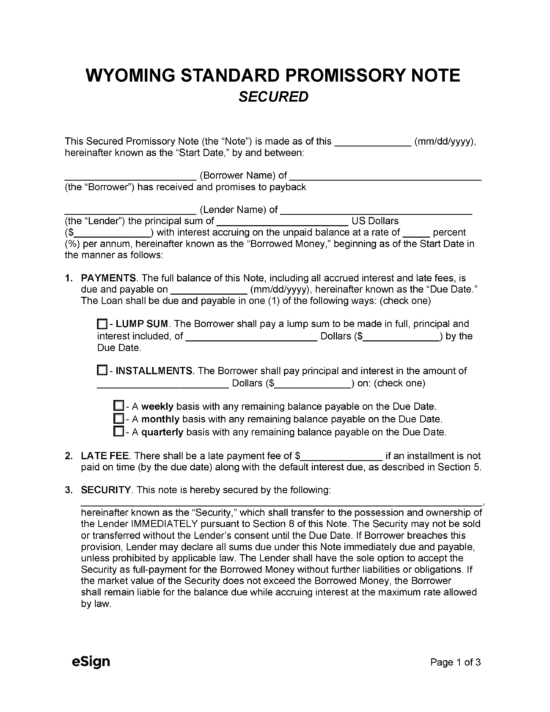 Secured Promissory Note – Used for promissory notes that require the borrower to provide collateral.
Download: PDF, Word (.docx), OpenDocument