An Iowa mechanic's lien is used by trades workers or suppliers to collect outstanding payments from a client after their contract is completed. Claimants are required to submit their demand to the Mechanics' Notice and Lien Registry and provide the property owner a copy of the lien.
In order to preserve lien rights, contractors under residential construction contracts must post a notice of commencement of work on the Registry within ten (10) days of starting work, as well as inform the owner in writing of the names and contact information of the individuals or companies involved in the project. Subcontractors involved in residential construction projects must submit a notice online (§ 572.13B) or lose their lien rights.
By filing a lien, workers apply pressure on the owner as they will not be able to sell the property or obtain financing against it until the balance due is settled. If they still fail to pay the worker/supplier, the claimant can enforce the lien and initiate legal proceedings.
---
Related Forms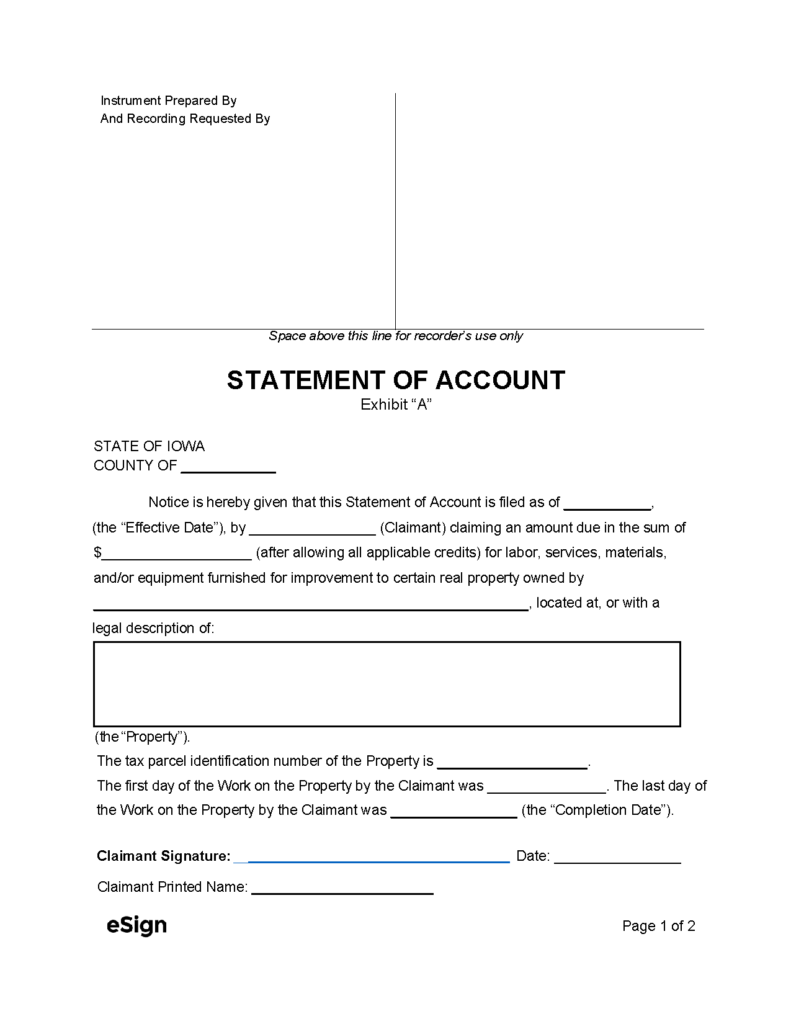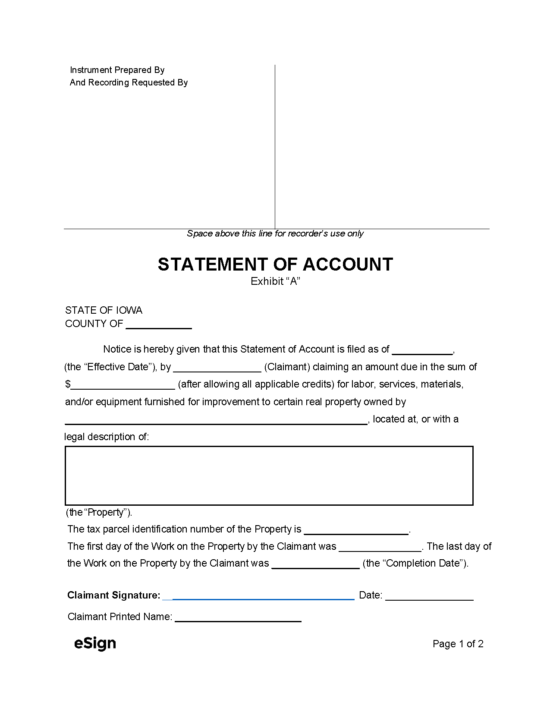 Iowa Statement of Account – This statement of account is required when filing a mechanic's lien on the Mechanics' Notice and Lien Registry.
Download: PDF, MS Word, OpenDocument
---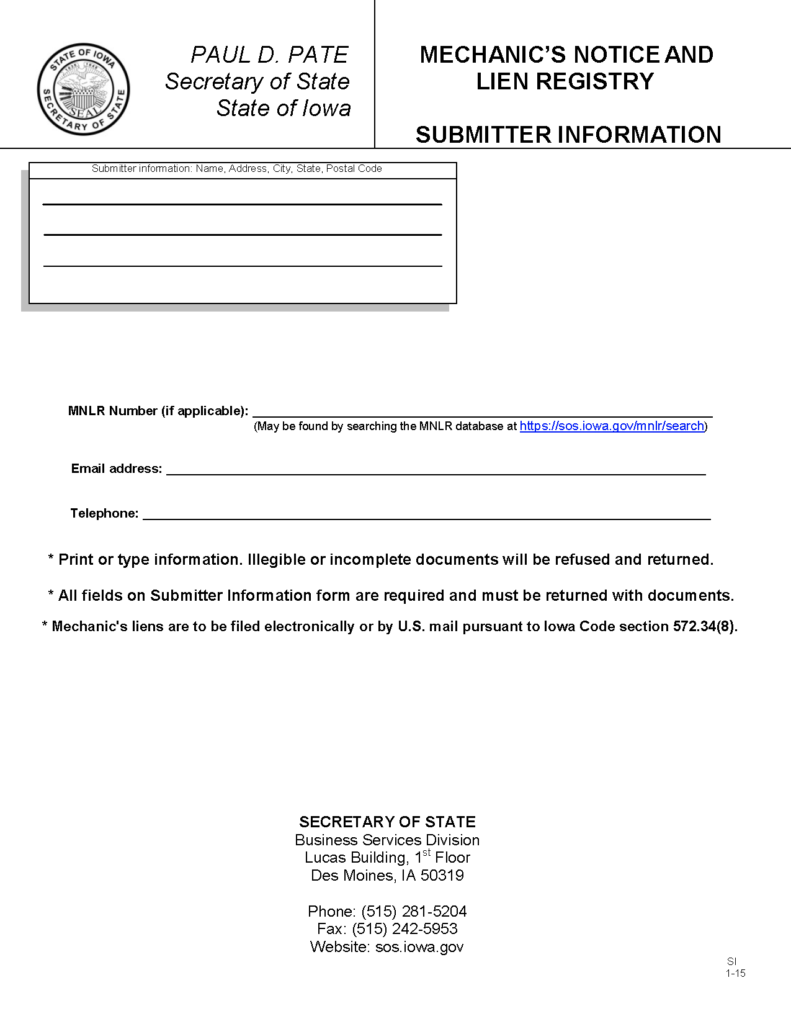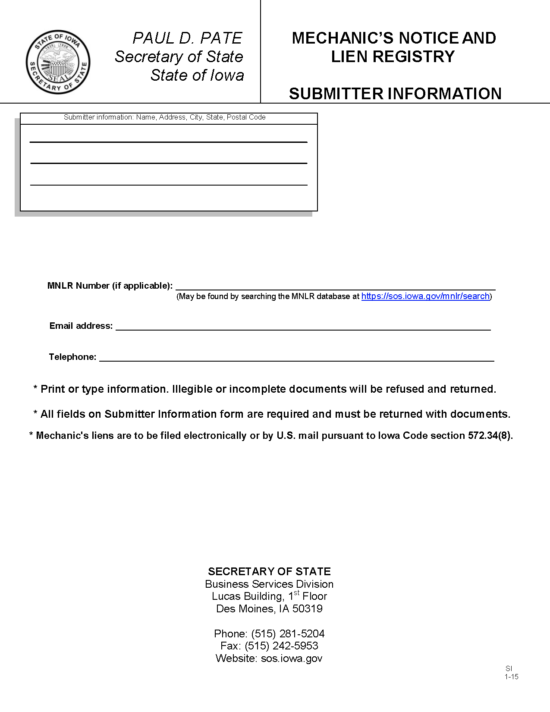 Iowa Mechanic's Lien Cover Page – This cover page must be attached to the Mechanic's Lien and Statement of Account forms when submitting a lien via mail to the administrator of the MNLR. Claimants should note this document will require a $40 filing fee.
Download: PDF