A West Virginia mechanic's lien is a legal tool that sets in motion a claim against a property when an owner fails to pay their contractor or material supplier. Any general contractor, subcontractor, supplier, architect, surveyor, engineer, or landscaper is entitled to file a lien on a project where they are constructing, removing, repairing, or improving real property.
When a lien claim is made, it goes on public record, which ensures that the owner takes action by negotiating with the claimant, disputing the lien, or foreclosing the property. If they try to sell the property without settling the lien, a search of the property's title will show any prospective buyer or lender that the lien needs to be paid off before a deal is closed.
---
Related Forms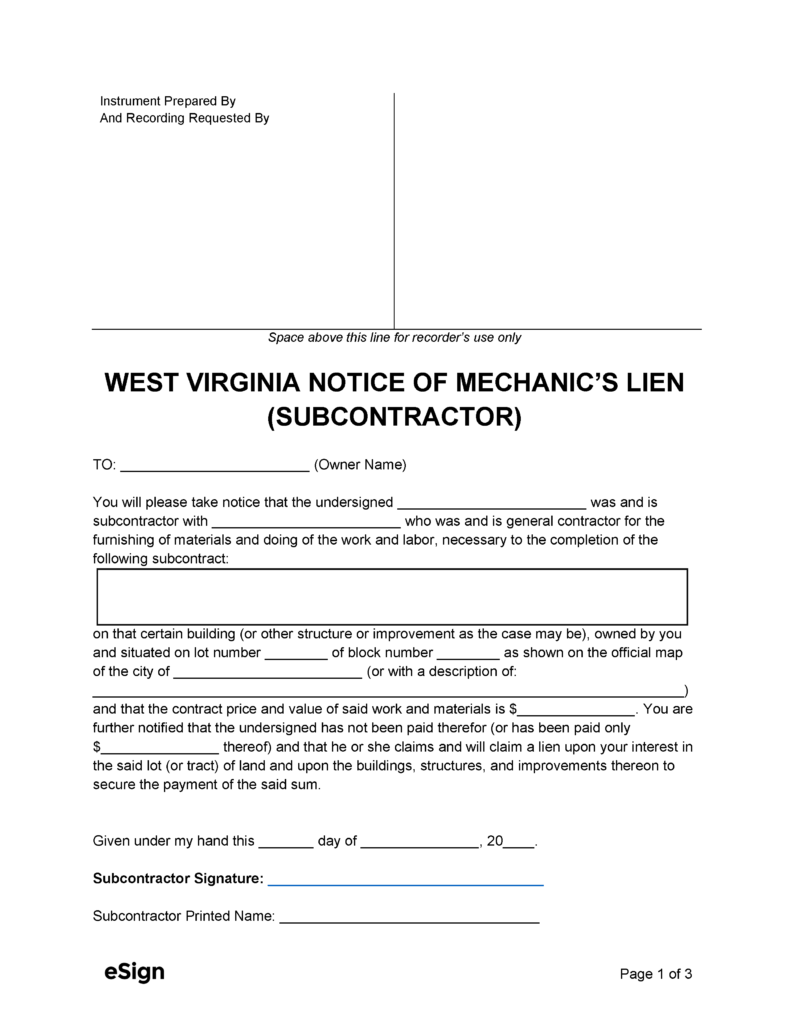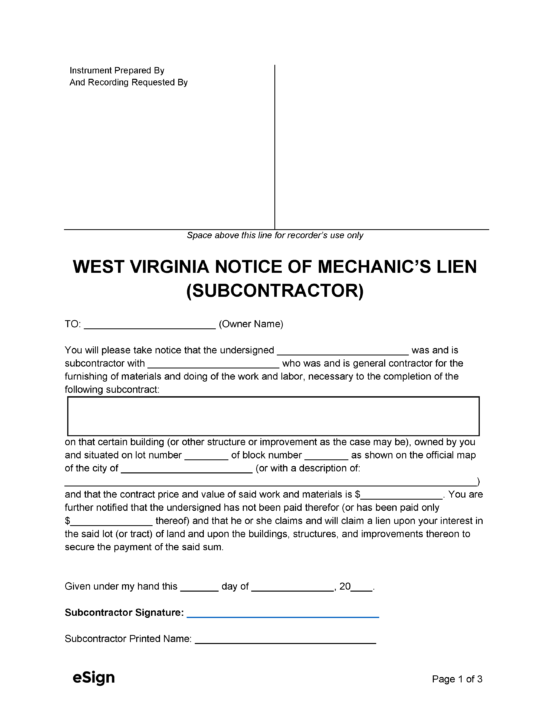 West Virginia Notice of Mechanic's Lien (Subcontractor) – Any subcontractor who has a contract with the general contractor on a construction project can use this notice to file a lien against the property they worked on.
Download: PDF