---
Updated on October 25th, 2022

A Michigan non-compete agreement is a written document executed to ensure one party doesn't create or join a business venture that directly competes with the other party. These contracts are used in the context of a business sale as well as in an employer-employee relationship. In the latter scenario, the employer would have their employee sign this contract to prevent them from providing similar services in a defined area for a limited period of time.

Certain requirements were introduced through the Michigan Antitrust Reform Act (MARA) that courts of law reference to enforce NCAs that are equitable for both parties. The enforceability of these agreements relies on the document being only broad enough to protect the employer's business interests while not obstructing the general public's interest or the employee's livelihood.
Enforceability in Michigan
Michigan uses common law in determining the enforceability of non-compete agreements and, in general, will enforce these contracts as long as they are reasonable in accordance with the Michigan Antitrust Reform Act.
When it

IS

Enforceable
When it's

NOT

Enforceable
General knowledge and skills. Employers have the right to use NCAs to protect against an employee gaining an unfair advantage, but these contracts cannot prevent the employee from using general knowledge or skills.[4]
Non-confidential information. Michigan courts have ruled that working for a competitor is not justification for enforcing an NCA if the employee did not intend to use or was not given access to their former employer's confidential information.[5]
Lawyers. It is against the law to have attorneys execute a non-compete or similar agreement that prevents them from practicing law.[6]
Maximum Time Period
The MARA does not create a definitive time limit for non-competes; they merely state that "the agreement or covenant [must be] reasonable as to its duration." In most cases, a time limit of six (6) months to three (3) years is considered an appropriate term to restrict an employee from competing with their former employer.[7]
Geographical Area
As with other aspects of an NCA, the geographical scope must only be as far-reaching as is reasonable to protect the employer's interests. Therefore, an unlimited geographical area might be justifiable if the line of business from which the employee is restricted is very specific.[8]
Consideration
Employers must present some sort of benefit to employees in conjunction with the signing of an NCA. An offer of employment or the continuation of employment is deemed to be adequate consideration to enforce a non-compete agreement.[9] If the parties have already executed a contract that guarantees an employee's future position, continued employment may be considered inadequate.[7]
---
Sources
---
Related Forms (2)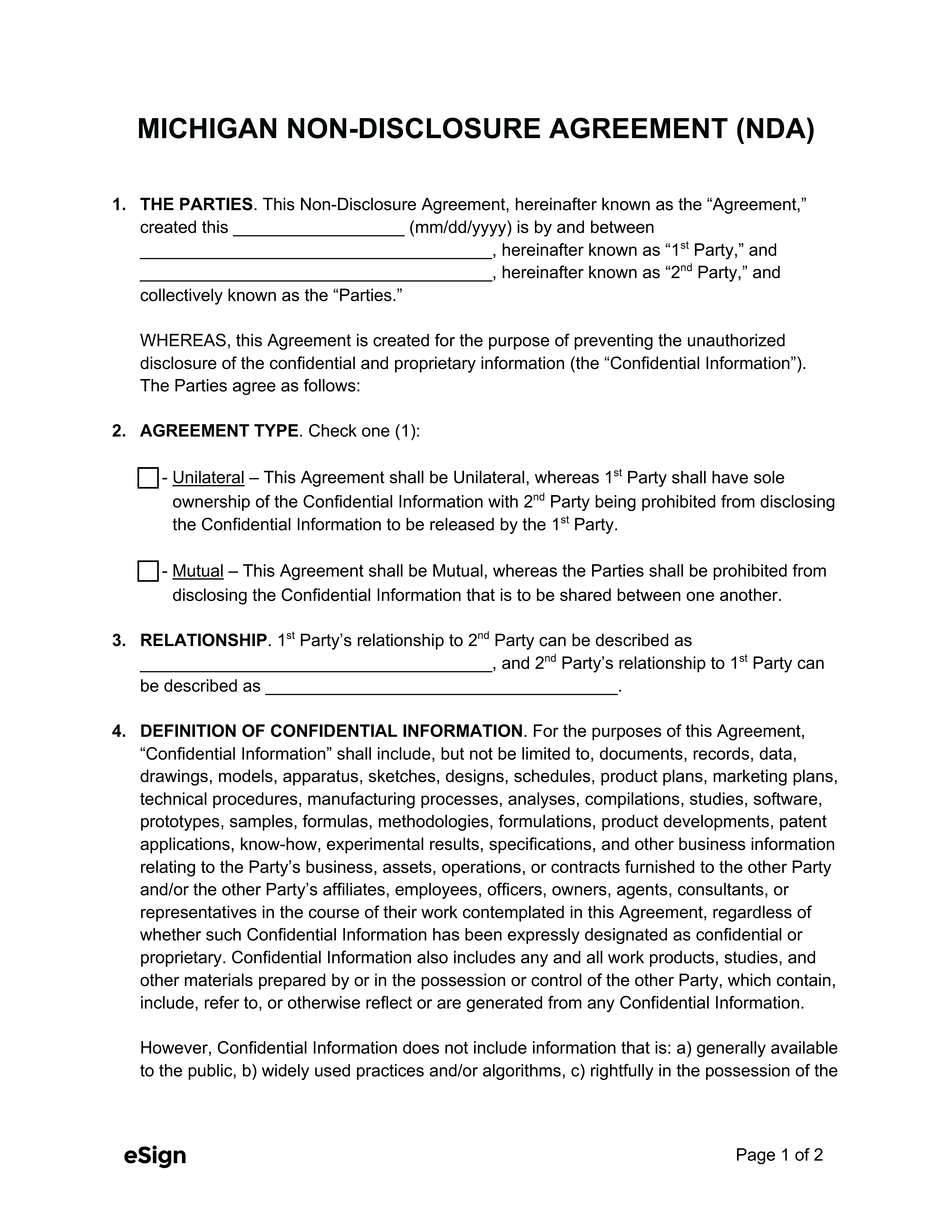 Michigan Non-Disclosure Agreement – Establishes a legal arrangement between two (2) parties regarding the preservation of confidentiality with respect to trade secrets shared between said parties.
Download: PDF, Word (.docx), OpenDocument
---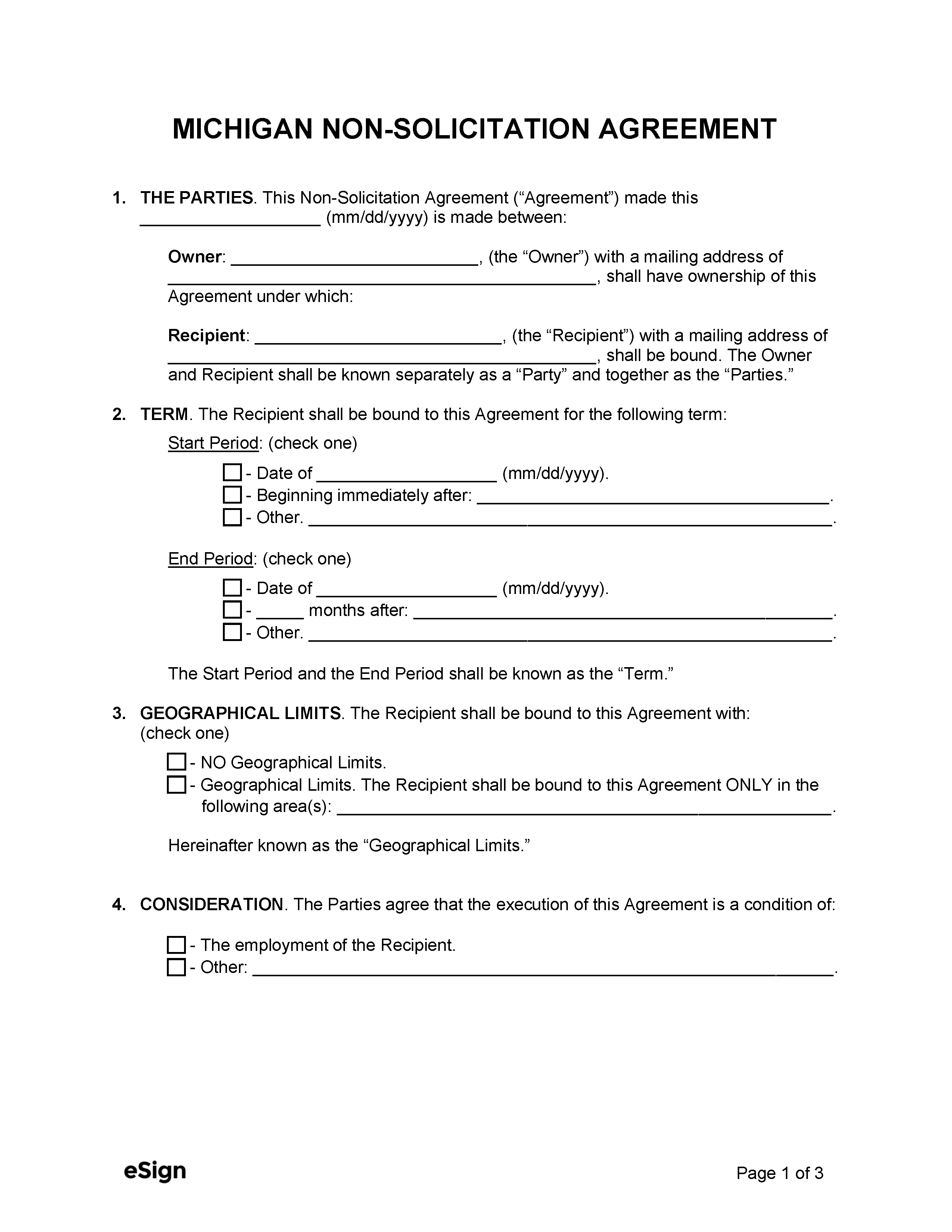 Michigan Non-Solicitation Agreement – Used by employers to legally prevent employees from soliciting customers and fellow employees.
Download: PDF, Word (.docx), OpenDocument