---
Updated on December 3rd, 2022

A Michigan non-solicitation agreement is used by business owners to limit their employees' ability to solicit customers and other employees for their own gain. By signing the agreement, an employee will be legally prohibited from soliciting the company's clients within a specific area and for a specific duration following the employee's last day of employment. This type of contract is less limiting than a general non-compete agreement as its restrictive covenants do not limit the signing party's ability to work for similar businesses in the same region.
Statutes: § 445.774a
Legally Enforceable?

Yes, non-solicitation agreements are enforceable and may be analyzed less strictly than non-competes.
---
Related Forms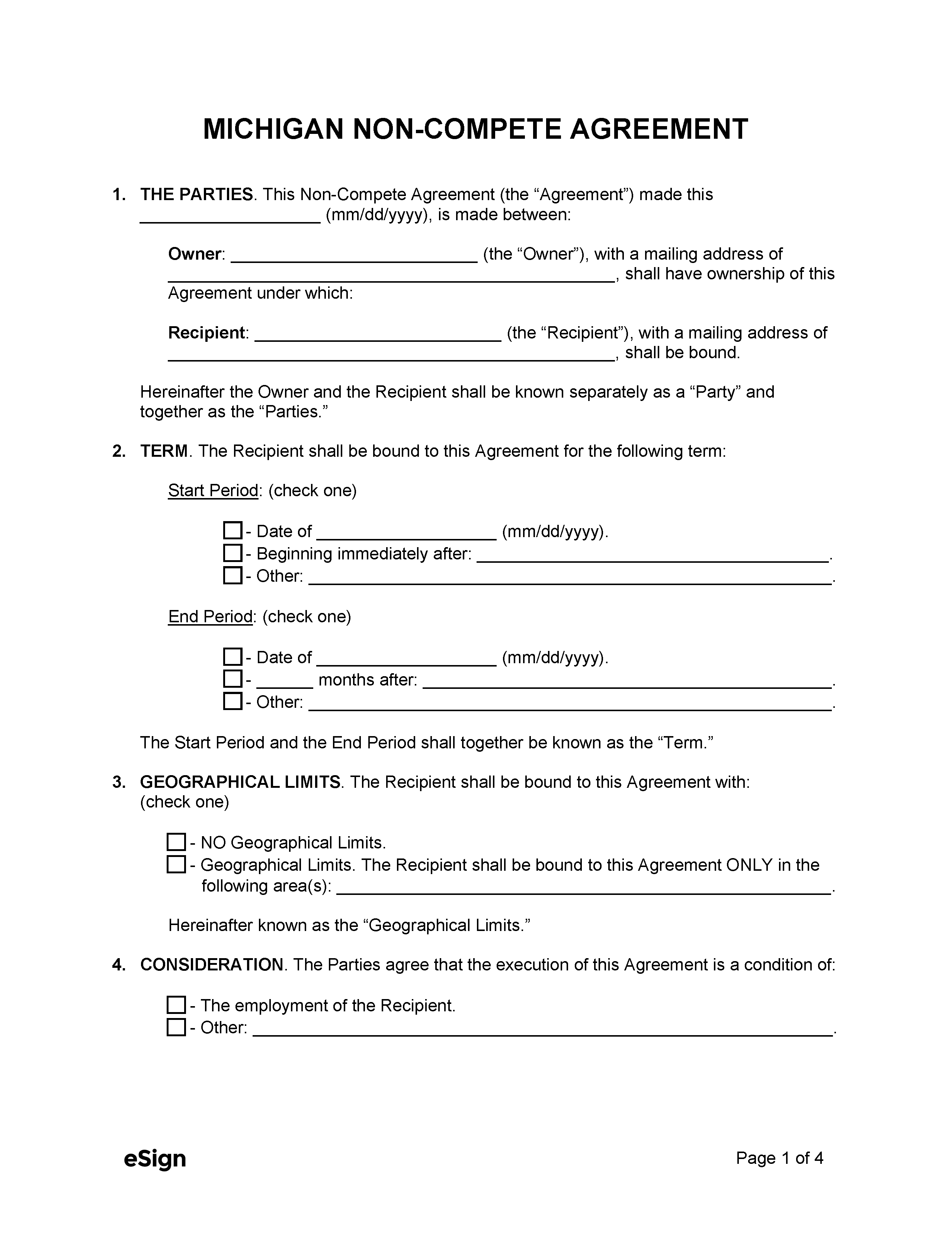 Michigan Non-Compete Agreement – A contract that prevents employees from entering into competition with their employer for a set period of time.
Download: PDF, Word (.docx), OpenDocument
---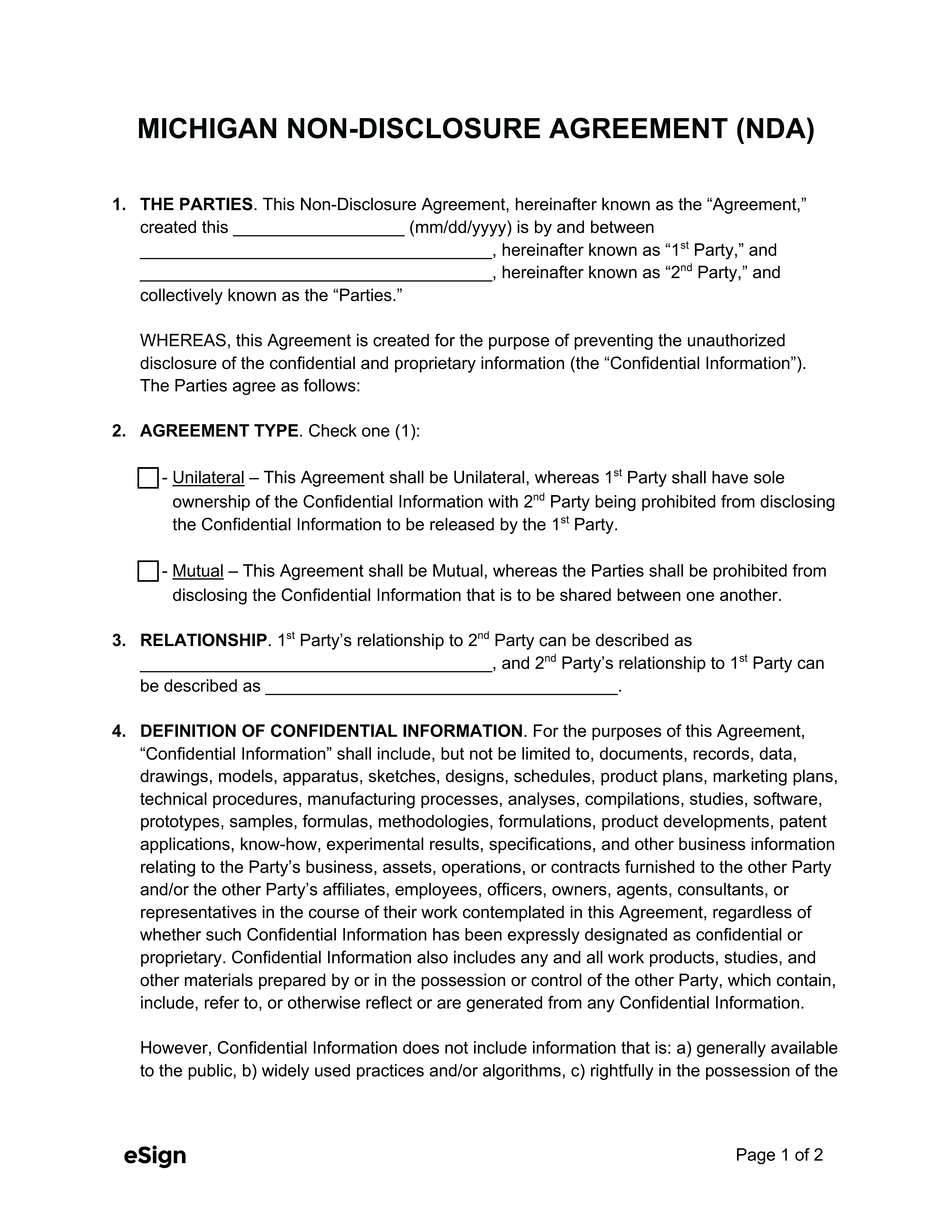 Michigan Non-Disclosure Agreement – Prohibits employees from revealing or sharing company and trade secrets.
Download: PDF, Word (.docx), OpenDocument