A Wisconsin non-compete agreement allows an employer to limit the signing party's ability to work for, or start a rival company in the same region. The contract must protect a legitimate business interest, and the provisions therein must be only so restrictive as to accomplish this goal. In the agreement terms, the employer may define the contract's duration, the restricted area, and the prohibited activities. A non-compete cannot unfairly limit a party's ability to find gainful employment, and the court may not enforce the agreement if its restrictions are too broad.
Enforceability in Wisconsin
Non-compete agreements are enforceable as per § 103.465 of the Wisconsin statutes. The law provides general guidelines for enforceability, requiring that a non-compete be necessary for the employer's protection and that the restrictions be reasonable.[1] Agreements that lack a protectable interest cannot be enforced, regardless of whether they are reasonable.[2]
When it IS Enforceable
A non-compete agreement is valid so long as it complies with the conditions listed below:
When it's NOT Enforceable
Maximum Time Period
There is no Wisconsin statute that sets a limit for the duration of non-compete agreements. The courts have regularly upheld durations between one (1) and two (2) years, as in the following cases:
Geographical Area
The geographical area must be reasonable and necessary to prevent unfair competition.[1] The region where the employer does business is usually considered an appropriate scope. Previous decisions made in Wisconsin courts have allowed for the following geographic restrictions:
Agreements without a defined geographic region are void.[11] Courts have also turned down countrywide restrictions for non-competes when the restricted party had only performed work in one county.[12][13]
Consideration
While not expressly stated in state statutes, common law has shown that agreements without consideration are unenforceable.[2] Employment is sufficient consideration if the contract is signed prior to or concurrently with the signing party accepting the job offer.[14] Continued employment has been deemed adequate consideration for at-will workers, though no set period has been defined as satisfactory.[15]
Financial compensation or bonuses are also valid forms of consideration provided they are given directly in connection with the agreement and solely to those signing a non-compete.[16] A court may decline to enforce a non-compete if an employer fails to make clear to the employee what they are providing as consideration.[2]
Sources
---
Related Forms (2)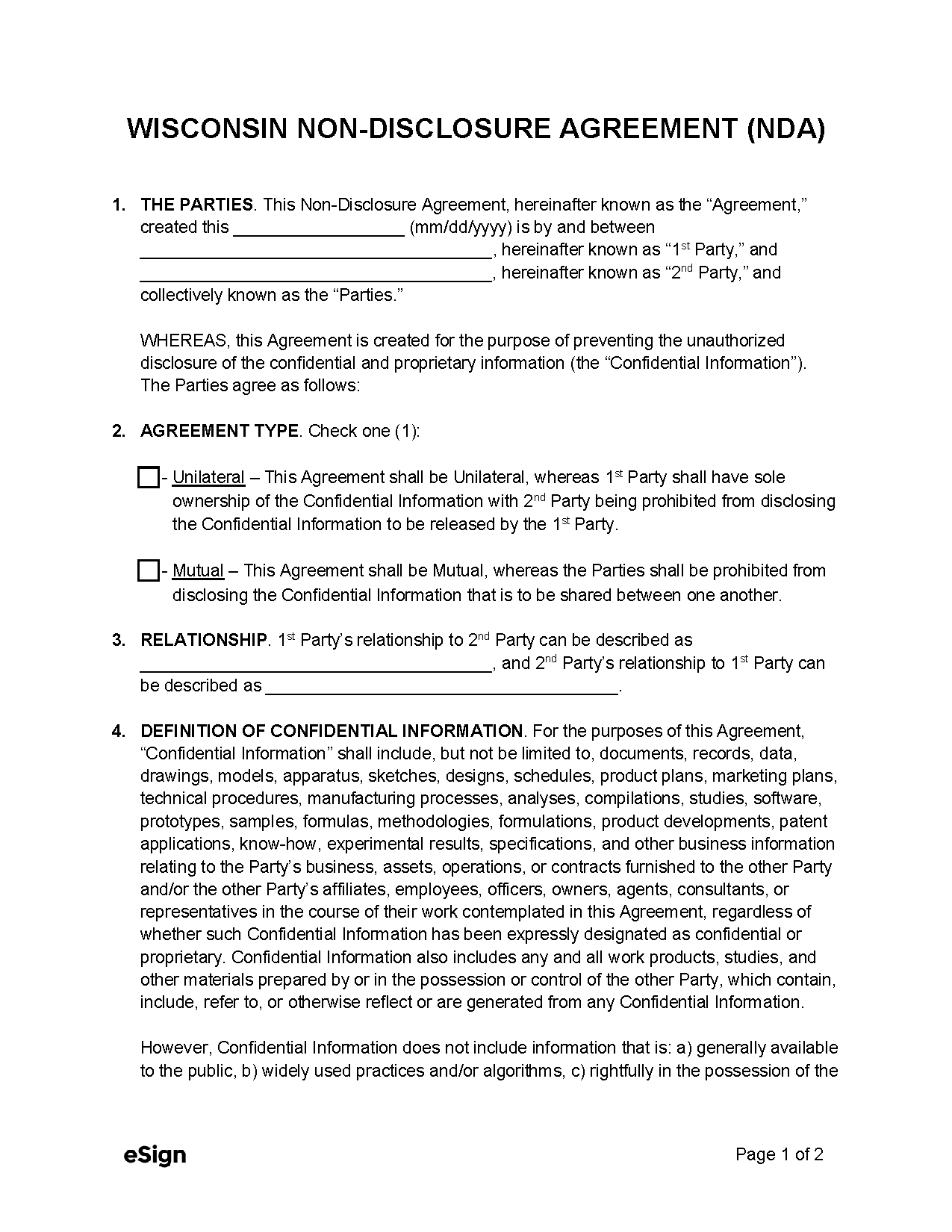 Wisconsin Non-Disclosure Agreement – A contract requiring one or both parties to maintain the secrecy of proprietary information.
Download: PDF, Word (.docx), OpenDocument
---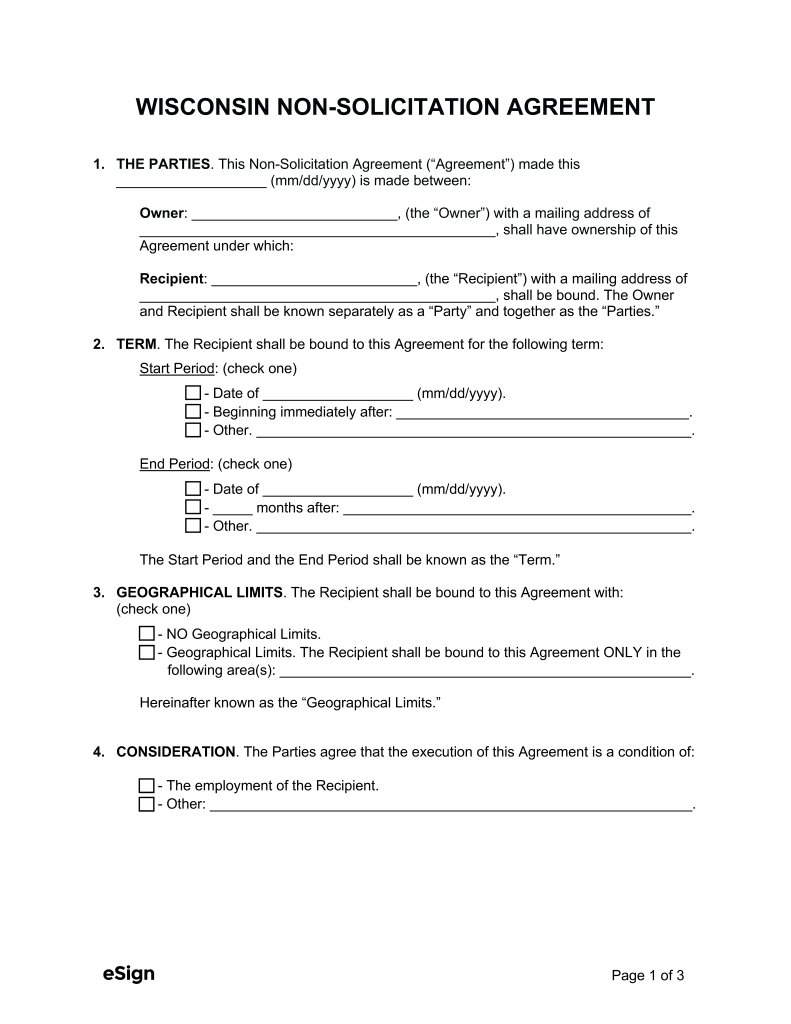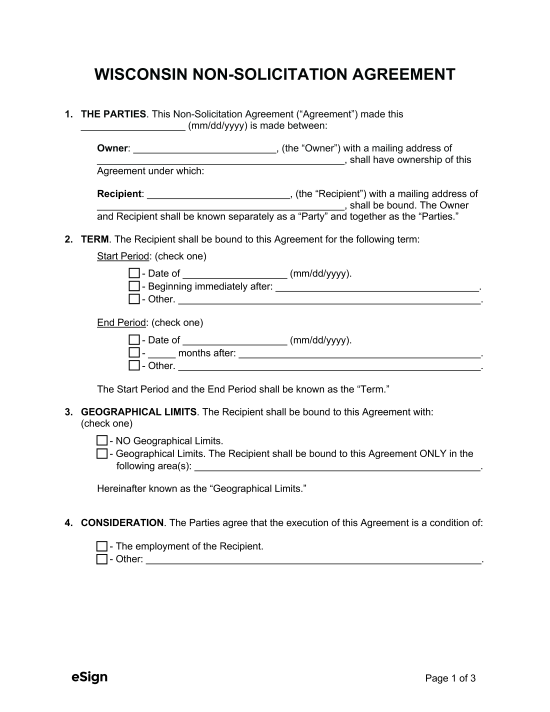 Wisconsin Non-Solicitation Agreement – An agreement stating that an individual may not recruit their employer's customers or employees for a specified duration.
Download: PDF, Word (.docx), OpenDocument