---
Updated on November 14th, 2022

A California non-solicitation agreement is a document that legally obligates a person not to recruit, hire, or solicit a company's employees or customers. Under California law, non-solicitation agreements are generally unenforceable. However, there are specific circumstances where these agreements can stand. California statutes permit non-solicitation agreements tied to the sale of a business, as well as contracts between business partners or LLC members. In these settings, the non-solicitation agreement would prohibit the restricted party from pursuing business transactions or professional relationships with specific individuals within or affiliated with the company.
Statutes: § 16600
Legally Enforceable? Yes, but only if a statutory exception applies. Non-solicitation agreements are enforceable against:
Requirements:

Employee Solicitation

: Agreements between the buyer and seller of a business may prohibit employee solicitation, but only those under employ when the sale took place.[1]

Customer Solicitation

: Must be narrowly tailored for the employer's protection and not overly broad as to be construed as a non-compete.[2] These agreements are generally unenforceable unless:

The customer contact information is a protectable trade secret; or
Enforcement of the agreement is required to safeguard the employer's trade secrets.[3]
---
Sources
---
Related Forms (2)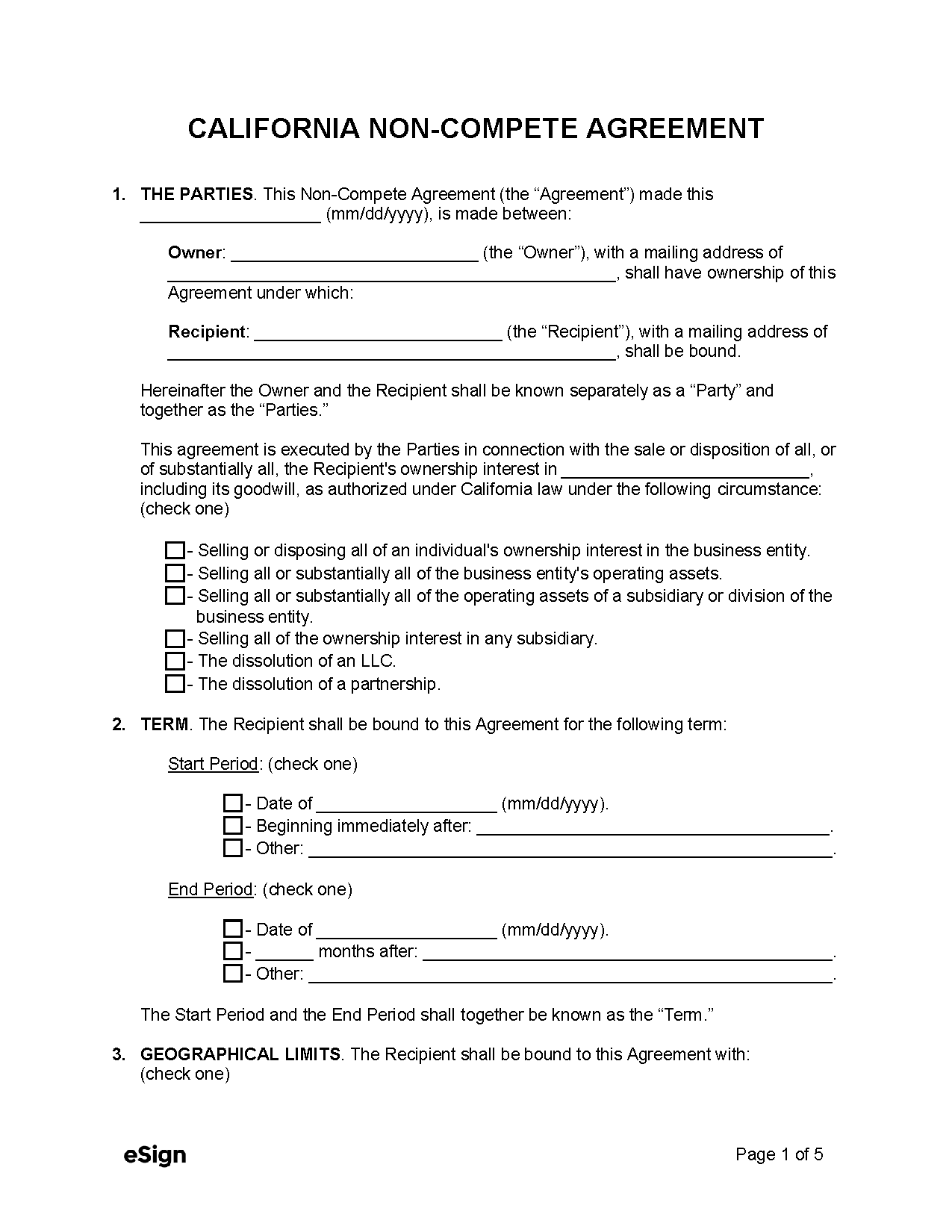 California Non-Compete Agreement – This contract prohibits a company's former employees from engaging in competitive business activity.
Download: PDF, Word (.docx), OpenDocument
---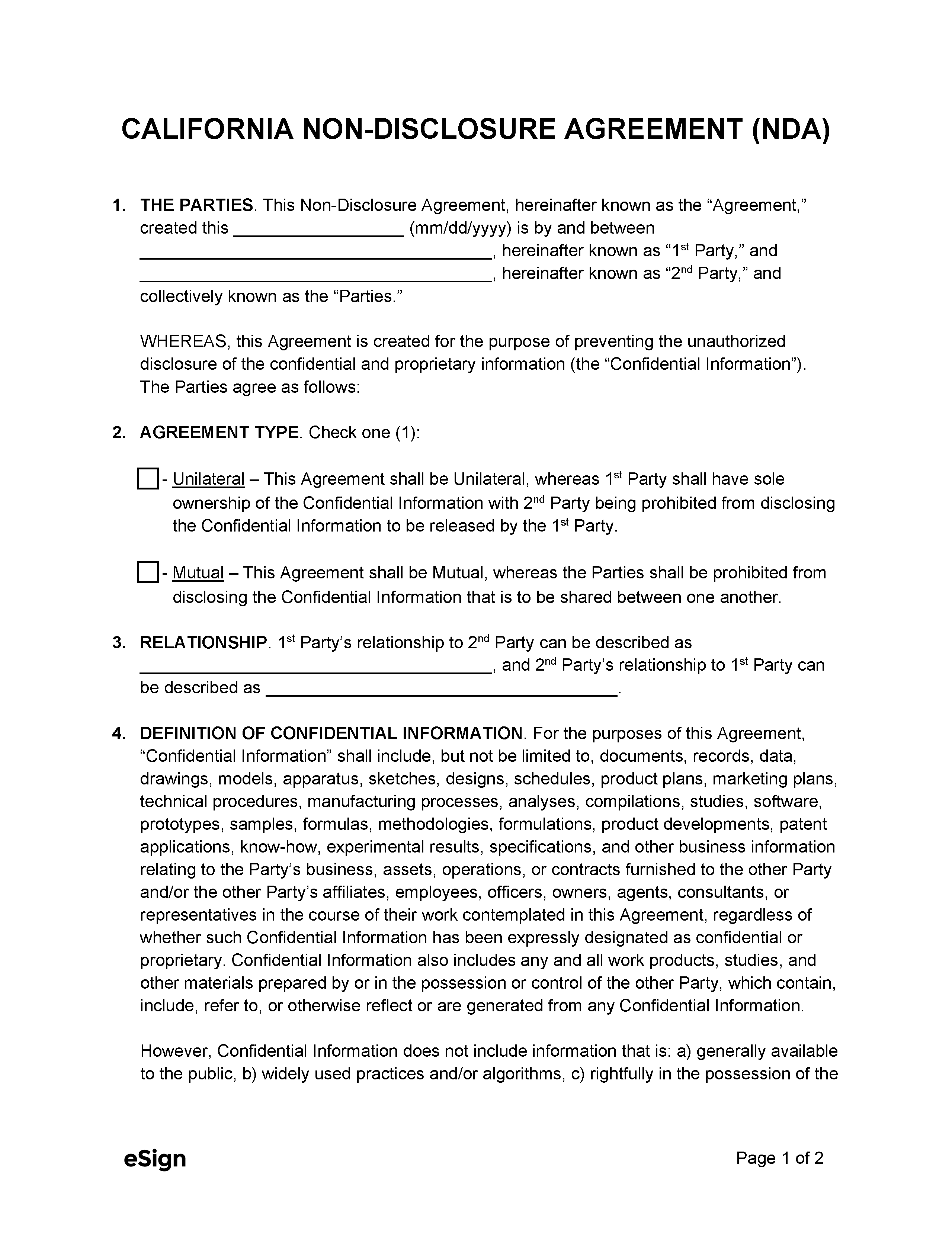 California Non-Disclosure Agreement – Protects the confidentiality of private information shared between parties.
Download: PDF, Word (.docx), OpenDocument