A Colorado non-solicitation agreement is a contract that prohibits a worker from attempting to hire or conduct business with the clients and staff of a previous employer. The agreement may be entered into at any stage of employment and will generally remain in effect for several years after termination. In the context of a business purchase, a non-solicitation agreement could restrict the seller from soliciting business from their former company. With these contractual limitations in place, the business owner is assured that their valuable clients and employees will not be poached or otherwise approached by the restricted party.
Statutes: § 8-2-113
Legally Enforceable? Yes. Under Colorado statutes, customer non-solicitation agreements are only enforceable against the purchaser of a business and workers who earn at least 60% of the highly compensated worker threshold (§ 8-2-113(2)(d) & § 8-2-113(3)(c)). Colorado statutes do not address the validity of employee non-solicitation agreements.
Requirements: Non-solicitation agreements must comply with the same enforceability requirements as covenants not to compete (reasonable in length, area, and scope).
Notice (§ 8-2-113(4)): The employer must provide the employee with written notice of the non-solicitation agreement before the acceptance of employment or, if employment has commenced, at least fourteen (14) days before the earlier of the following:

The effective date of the agreement; or
The date on which consideration is provided.
---
Related Forms (2)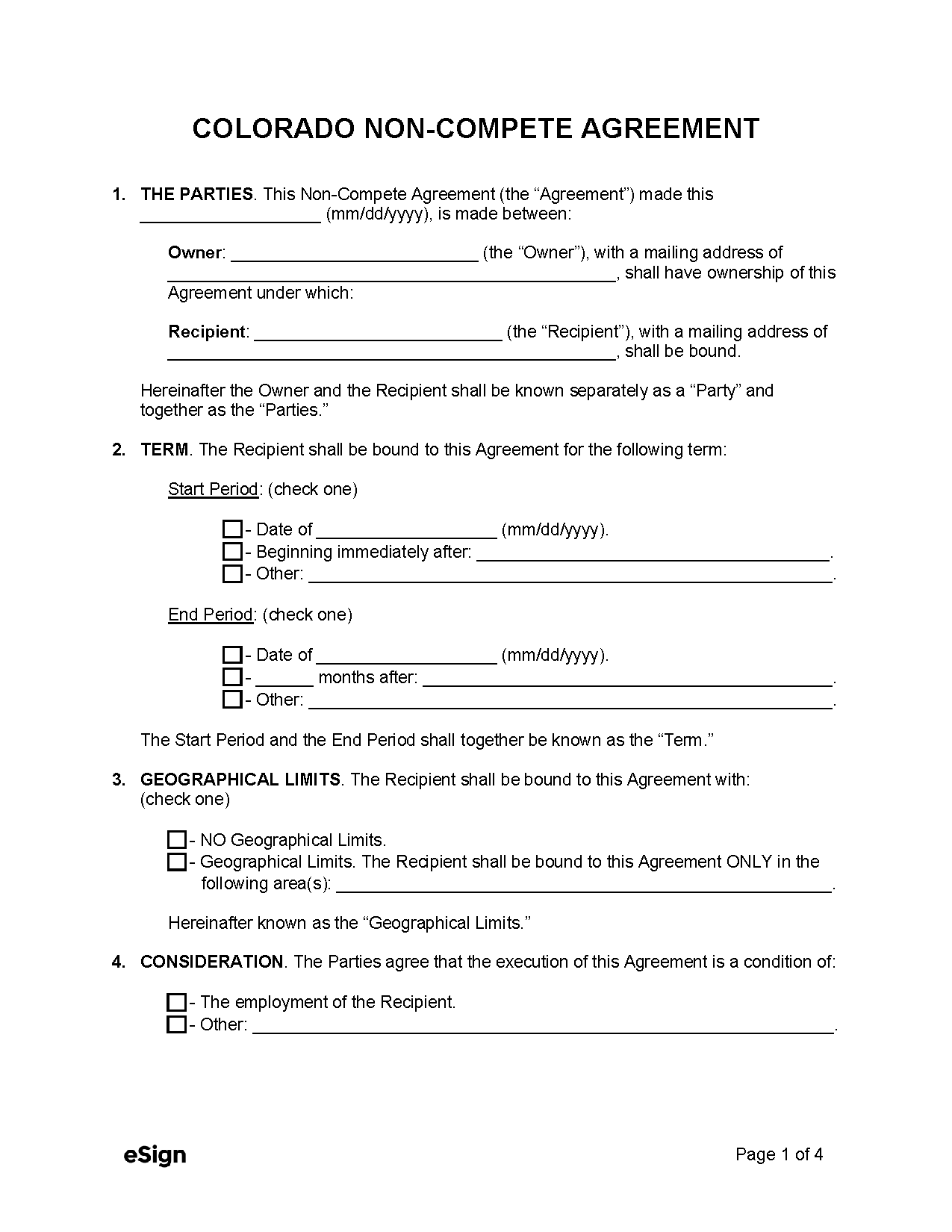 Colorado Non-Compete Agreement – Obligates an employee not to compete against their employer for a designated period after termination.
Download: PDF, Word (.docx), OpenDocument
---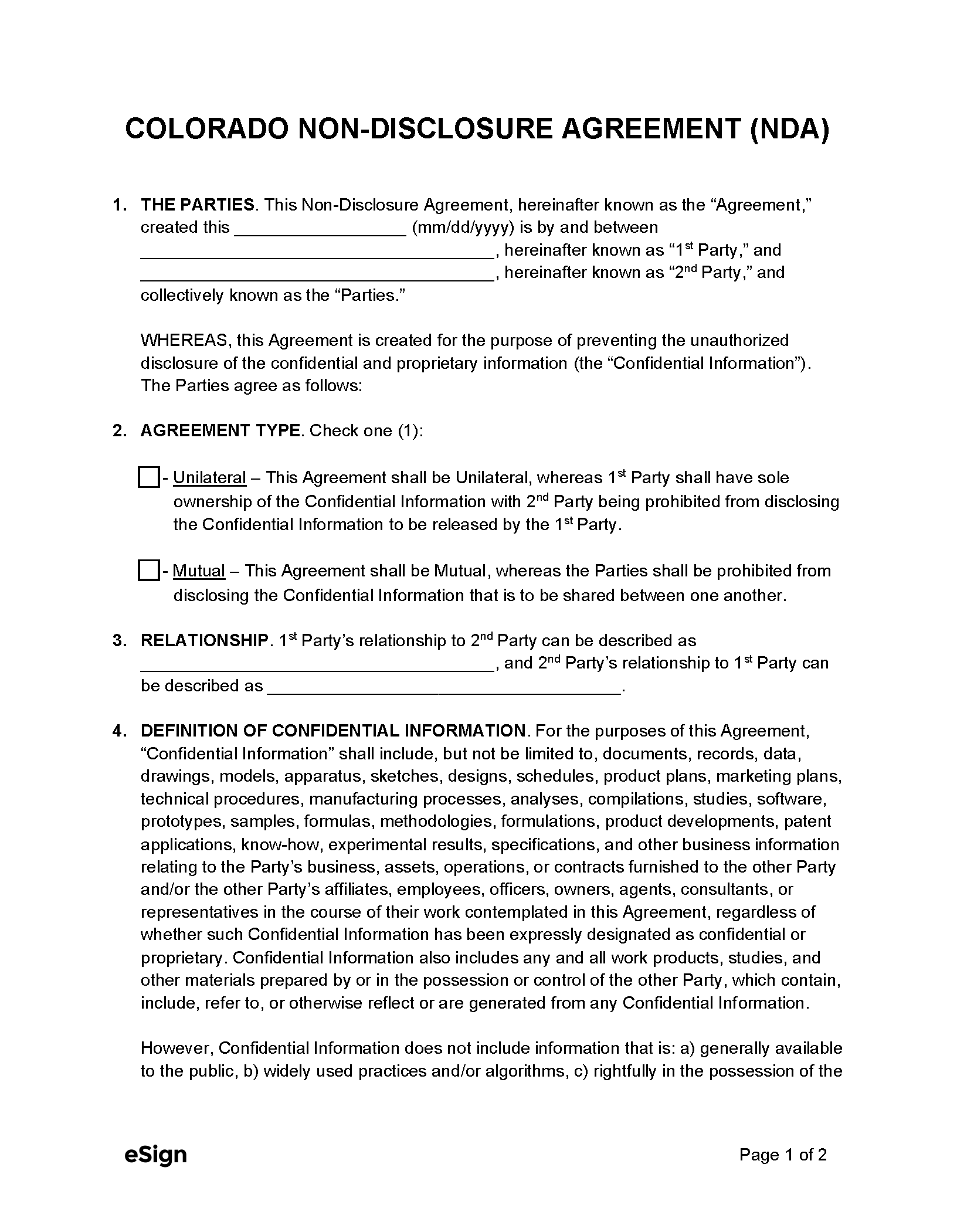 Colorado Non-Disclosure Agreement – This agreement ensures that the private information shared between parties remains confidential.
Download: PDF, Word (.docx), OpenDocument