A Hawaii non-solicitation agreement prohibits one party from conducting business with the other party's clients and employees after their business relationship has terminated. Generally speaking, the contract is used between employers and employees, but they're also used for sales of businesses or the dissolution of a partnership or LLC. The completed document will define the time frame and region in which the restriction is effective and the individuals that the agreement's recipient cannot solicit.
The agreement may be used to protect a select group of individuals or all of an employer's workforce or customers. In all cases, the business owner must demonstrate in court that the form's restrictions are reasonable and necessary to protect their interests; otherwise, it will not be enforced.
Statutes: Haw. Rev. Stat. § 480-4
Legally Enforceable? Yes, the agreement is enforceable if protecting a legitimate interest.
Requirements: Hawaii does not have general statutes for non-solicitation agreements though they have been upheld in cases where the agreement does not violate the state laws on restrictive covenants (UARCO, Inc. v. Lam, 18 F. Supp. 2d 1116 (1998)).
Exceptions: Regardless of whether a non-solicitation agreement complies with Hawaii statutes, they may not be used to restrict those employed in a technology business (§ 480-4(d)).
---
Related Forms (2)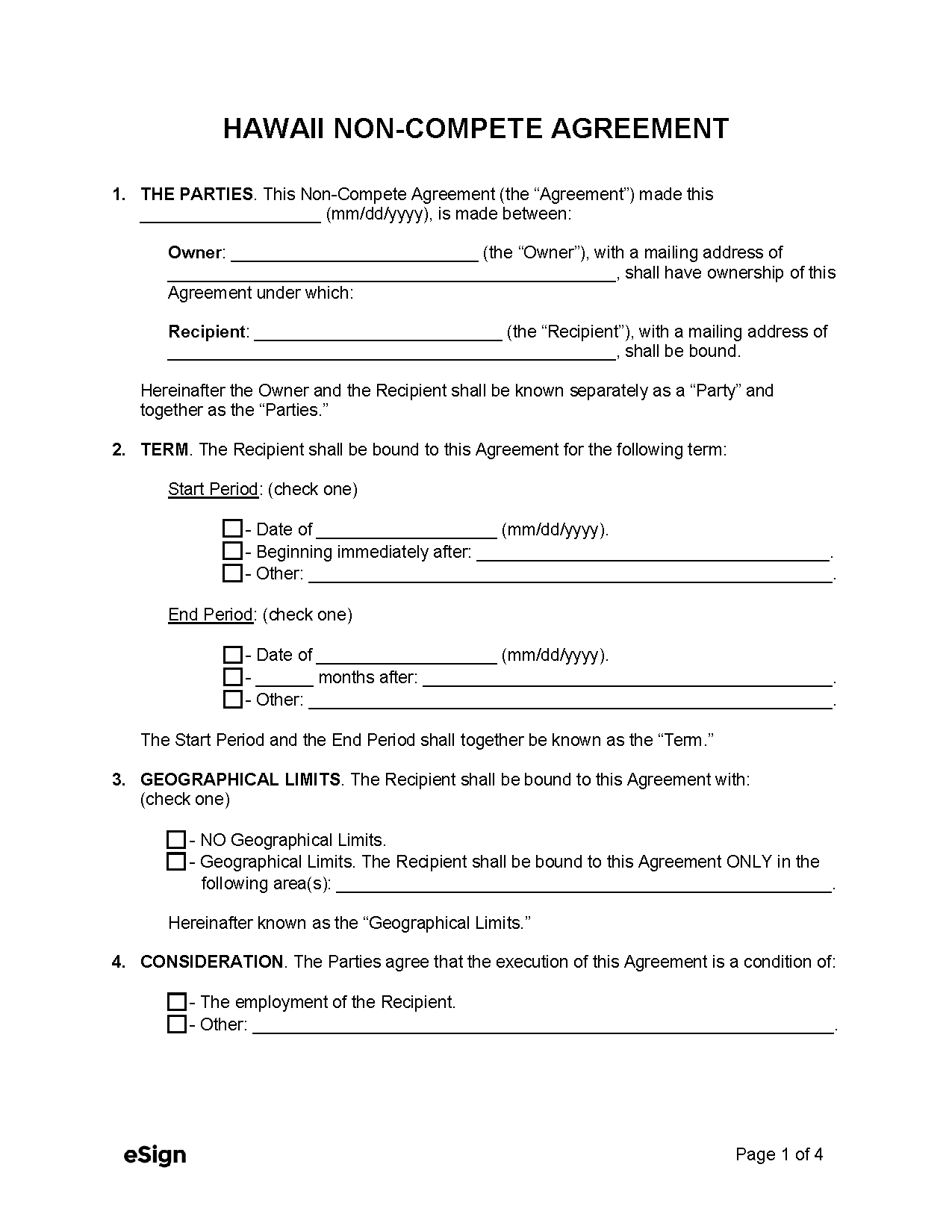 Hawaii Non-Compete Agreement – Defines the geographic area and time period in which an employee is prohibited from competing with their employer post-termination.
Download: PDF, Word (.docx), OpenDocument
---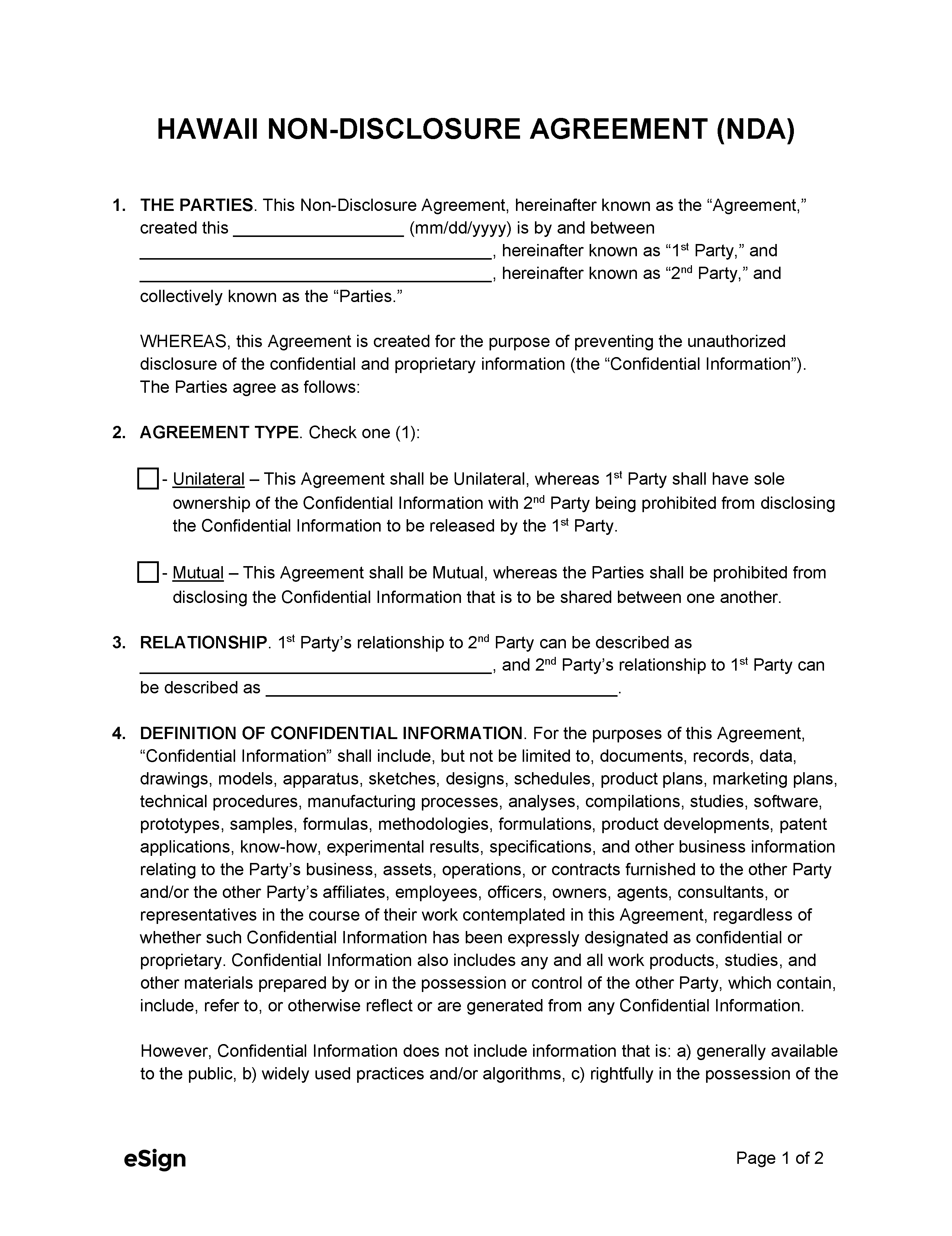 Hawaii Non-Disclosure Agreement – Used to ensure that an employee with access to an employer's information or trade secrets upholds its confidentiality.
Download: PDF, Word (.docx), OpenDocument