---
Updated on October 30th, 2022

An Iowa non-solicitation agreement is a legal contract that prevents the signing party from contacting an employer's workers or customers for their own business interests. The agreement is often executed as part of an employment contract or in conjunction with the purchase of a business. The signing party is typically prohibited from offering the employer's workers a position elsewhere or exploiting the employer's customer lists or information to which they had access. The restriction's scope is outlined in the agreement, including the region in which the restriction applies and its duration.
Statutes: N/A
Legally Enforceable? Yes, non-solicitation agreements are enforceable contracts in Iowa.
Requirements: Non-solicitation agreements undergo the three-pronged test used by courts to examine non-competes (Moore Business Forms, Inc. v. Wilson, 953 F. Supp. 1056 (N.D. Iowa 1996)). The objective of the test is to see if the agreement:

Is reasonably needed for the protection of the business.
Excessively limits the employee's freedom.
Adversely affects the public interest.
---
Related Forms (2)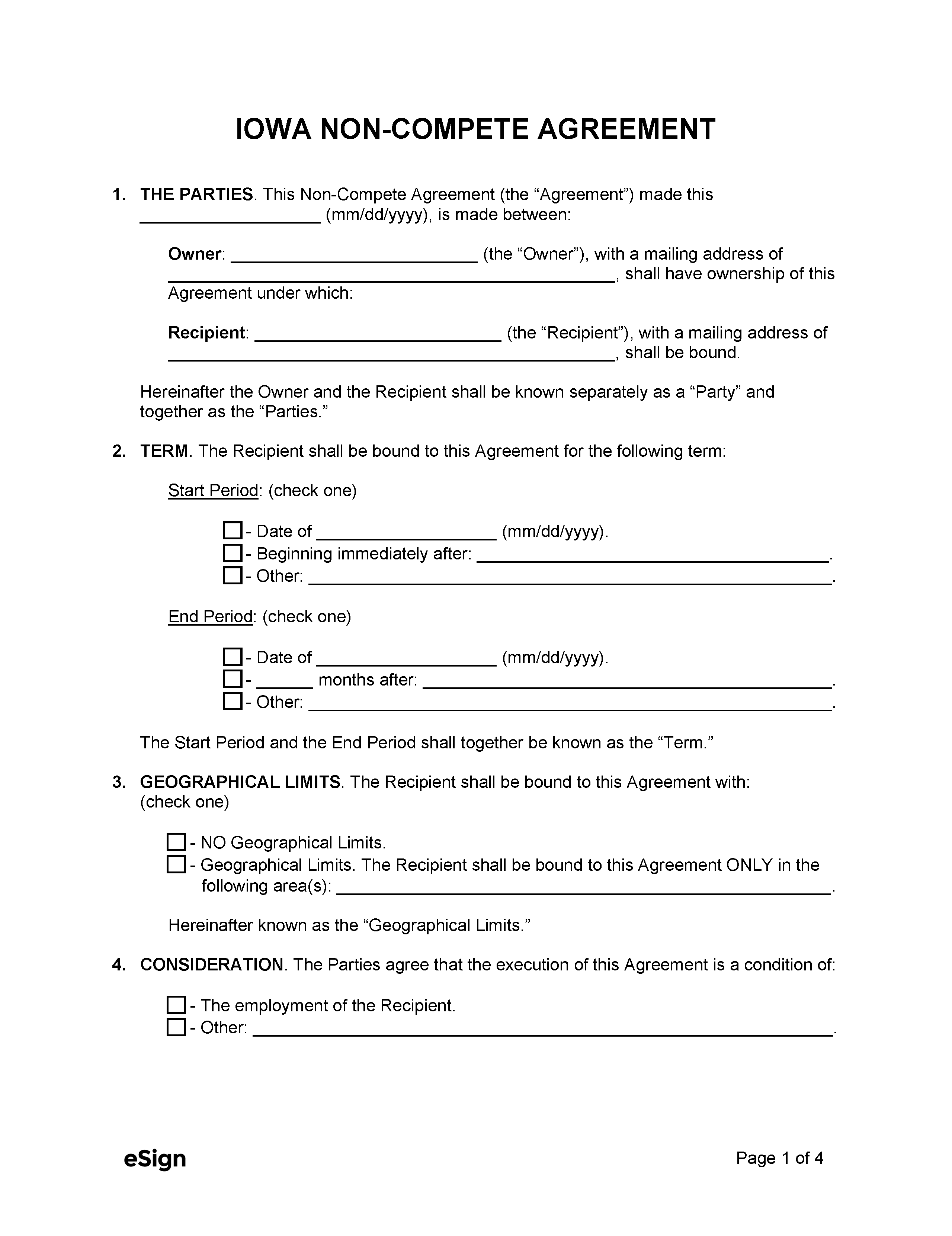 Iowa Non-Compete Agreement – Restricts the signing party's ability to engage in activities that interfere with an employer's interests.
Download: PDF, Word (.docx), OpenDocument
---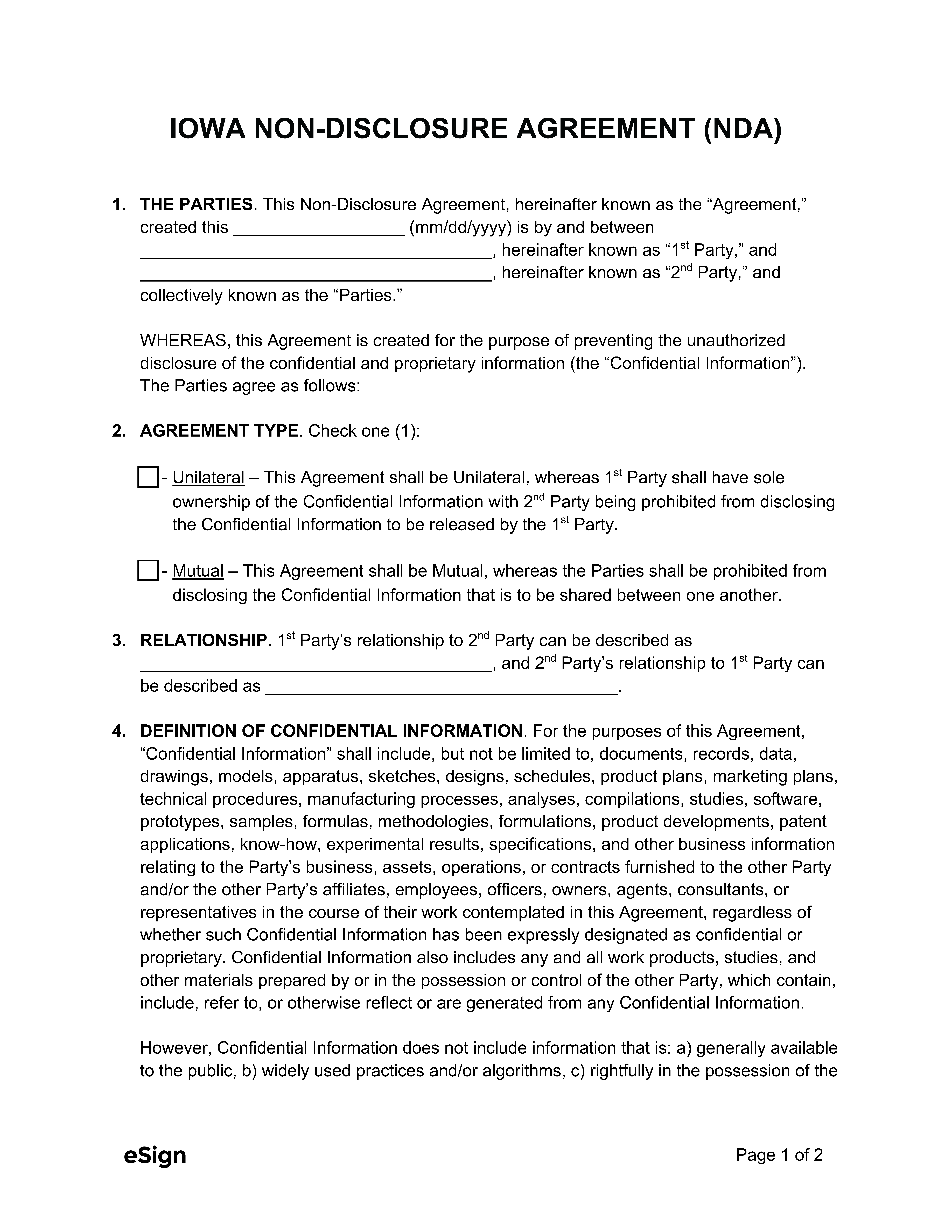 Iowa Non-Disclosure Agreement – Used to prohibit the disclosure of information that would lose value if shared with unauthorized parties.
Download: PDF, Word (.docx), OpenDocument