---
Updated on June 5th, 2023

A Maryland non-solicitation agreement allows an employer to prevent the signee from engaging with their workers or clients in a way that adversely affects the company's interests. The document provides protection from ex-employees seeking to recruit an employer's workers or do business with their clients. In the contract terms, employers may define the scope of the restriction, including the geographic region in which it applies, its duration, and which parties the signing party may not solicit.

As per Maryland law, non-solicitation covenants used to prevent the solicitation of an employer's workers may not be executed between an employer and an employee who earns below $15 per hour or $31,200 annually.
Statutes: Md. Code, Lab. & Empl. § 3-716
Legally Enforceable? Yes, agreements that meet state requirements may be enforced.
Requirements: In general, non-solicitation agreements are examined in the same manner as non-competes (Lofton v. TLC Laser Eye Ctrs., Inc., 2001 WL 121809 (2001)). Non-solicitation agreements or clauses used for protecting an employer's employees may be enforced if:

The restricted party earns at least $15 per hour or $31,200 annually;
Adequate consideration is provided;
It is ancillary to an employment contract;
The restriction is not injurious to the public or the restricted party; and
The scope is reasonable (Becker v. Bailey, 268 Md. 93, 299 A.2d 835 (1973)).
---
Related Forms (2)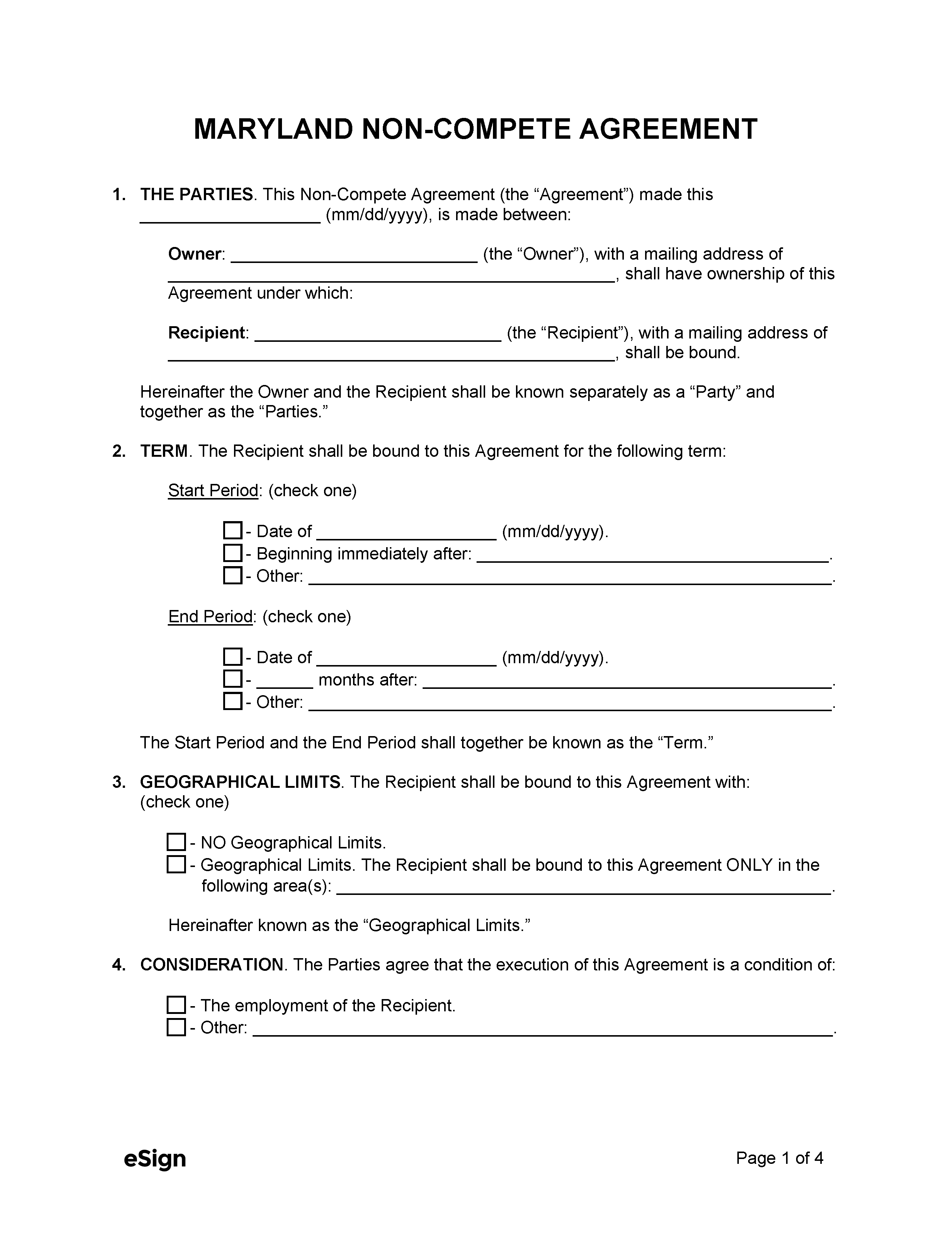 Maryland Non-Compete Agreement – Prevents parties with an unfair business advantage from competing with an employer.
Download: PDF, Word (.docx), OpenDocument
---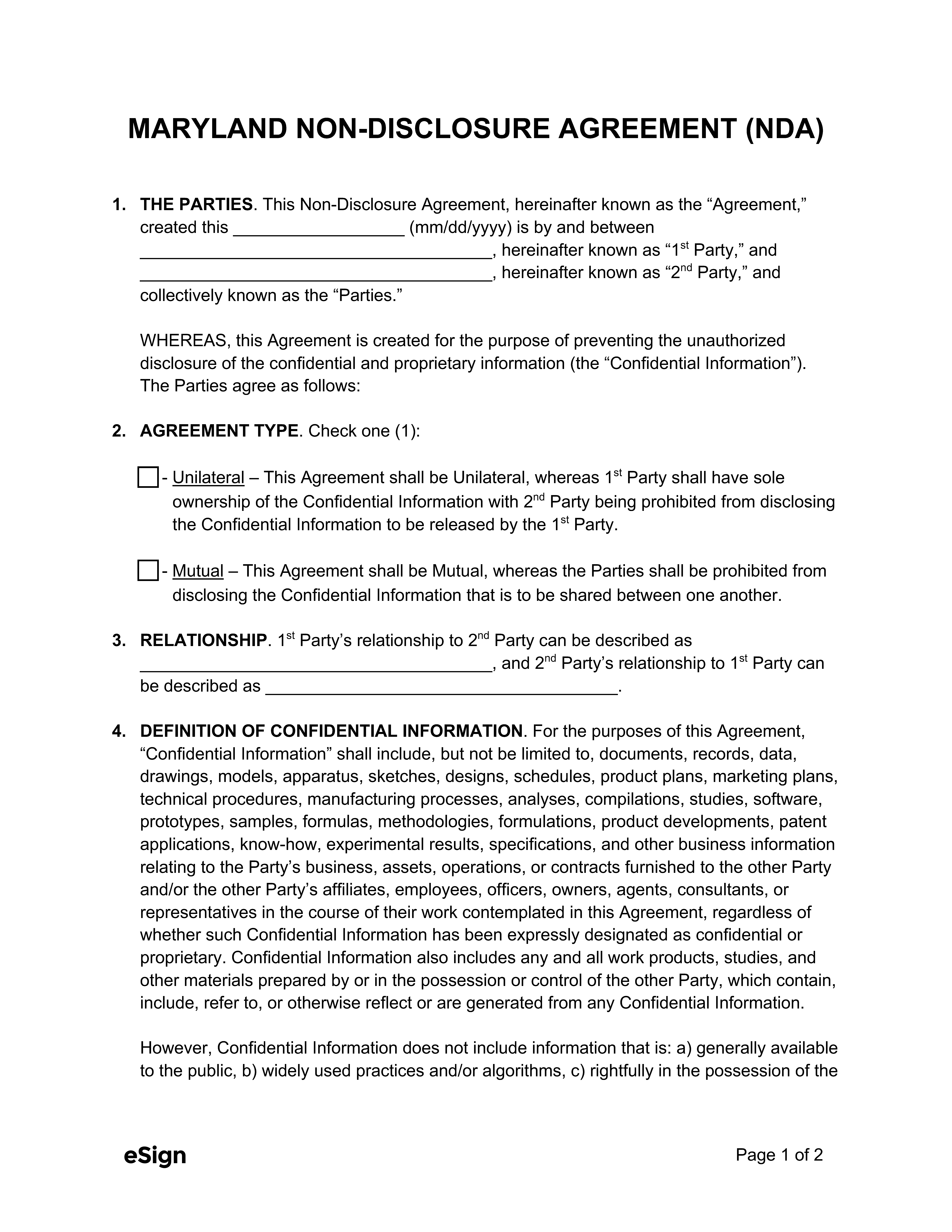 Maryland Non-Disclosure Agreement – A contract that prohibits an individual or entity from disclosing sensitive information.
Download: PDF, Word (.docx), OpenDocument