A Montana non-solicitation agreement is a contract that prevents the signee from soliciting the employees and customers of a business owner. The document will need to identify both parties and relay the duration and scope of the agreement. Montana law specifically permits non-solicitation agreements between entities in conjunction with the sale of a business or dissolving of a partnership. Although the state may also allow contracts that prohibit employees from soliciting clients, their terms should not be overly restrictive.
Statutes: Not mentioned in state statutes.
Legally Enforceable? Yes, if the agreement is between business entities or partners.
Requirements:

Courts generally look unfavorably on non-solicitations agreements that are overly restrictive of employees (§ 28-2-703).
Can be used to prohibit a business seller from continuing similar business operations following the sale of their business (§ 28-2-704).
May also be used by business partners following the dissolution of their partnership (§ 28-2-705).
---
Related Forms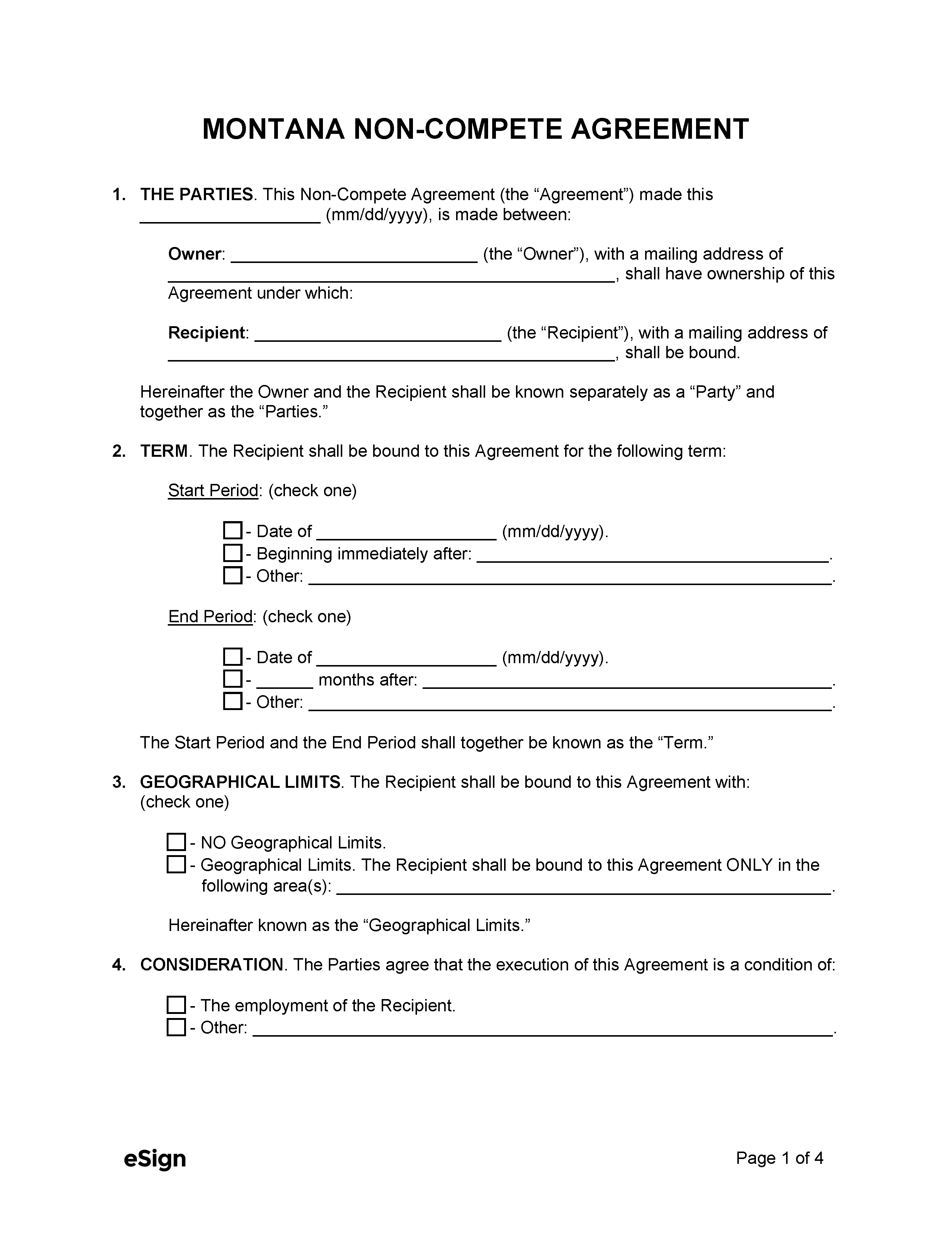 Montana Non-Compete Agreement – Allows a business owner to contractually obligate an employee not to compete against their business for a period of time.
Download: PDF, Word (.docx), OpenDocument
---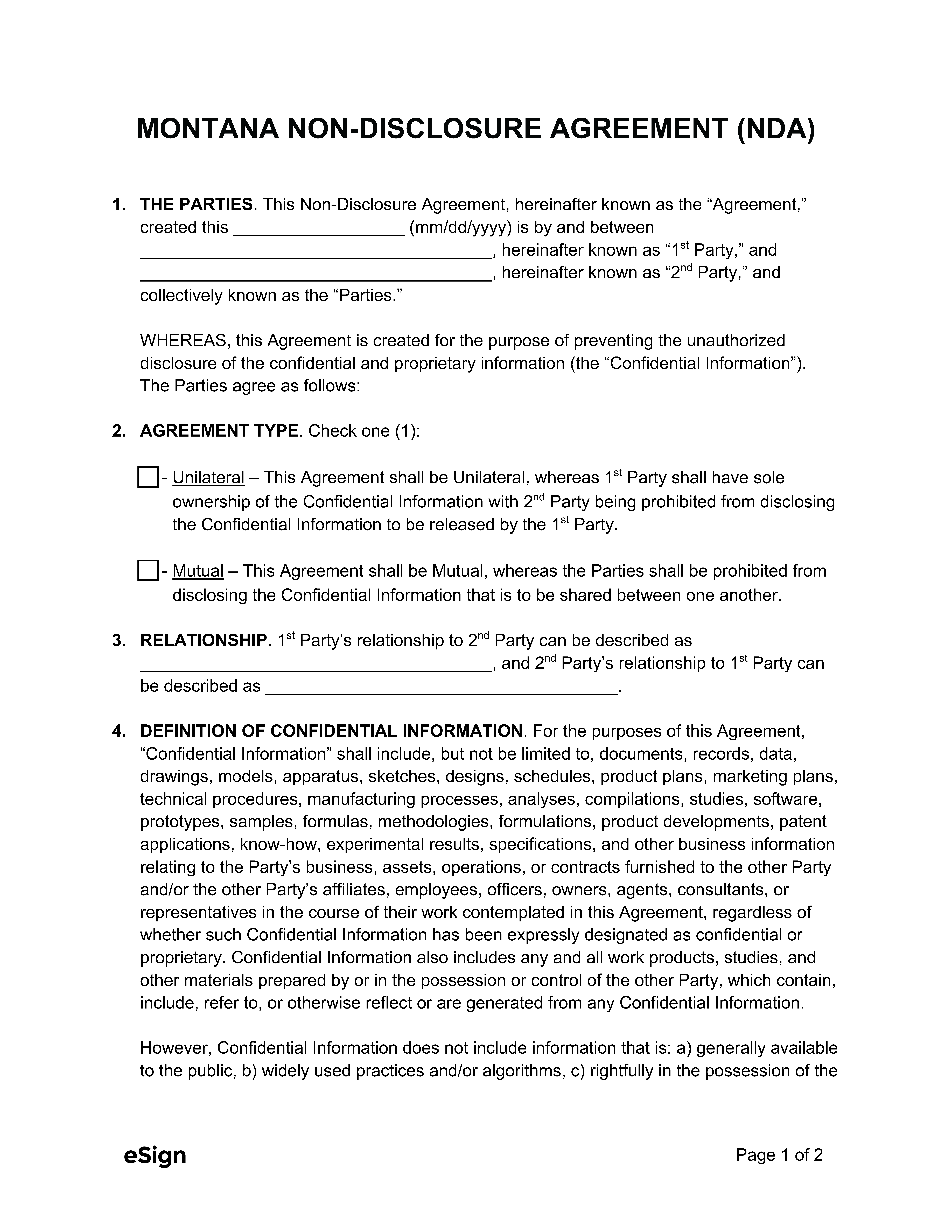 Montana Non-Disclosure Agreement – Used to prevent employees from sharing company information and trade secrets.
Download: PDF, Word (.docx), OpenDocument