A Pennsylvania non-solicitation agreement is a contract established in an employment content to stop employees from taking away clients and coworkers when they leave their job. Engaging with staff and valuable contacts of a former employer is a form of unfair competition, and companies have a right to protect their business interests through the application of this restrictive agreement. Generally, the employer must clearly define within the document which business relationships they wish to safeguard from solicitation. Drafting overly-broad provisions that include prospective customers or past employees may render the contract invalid and unenforceable.
---
Related Forms (2)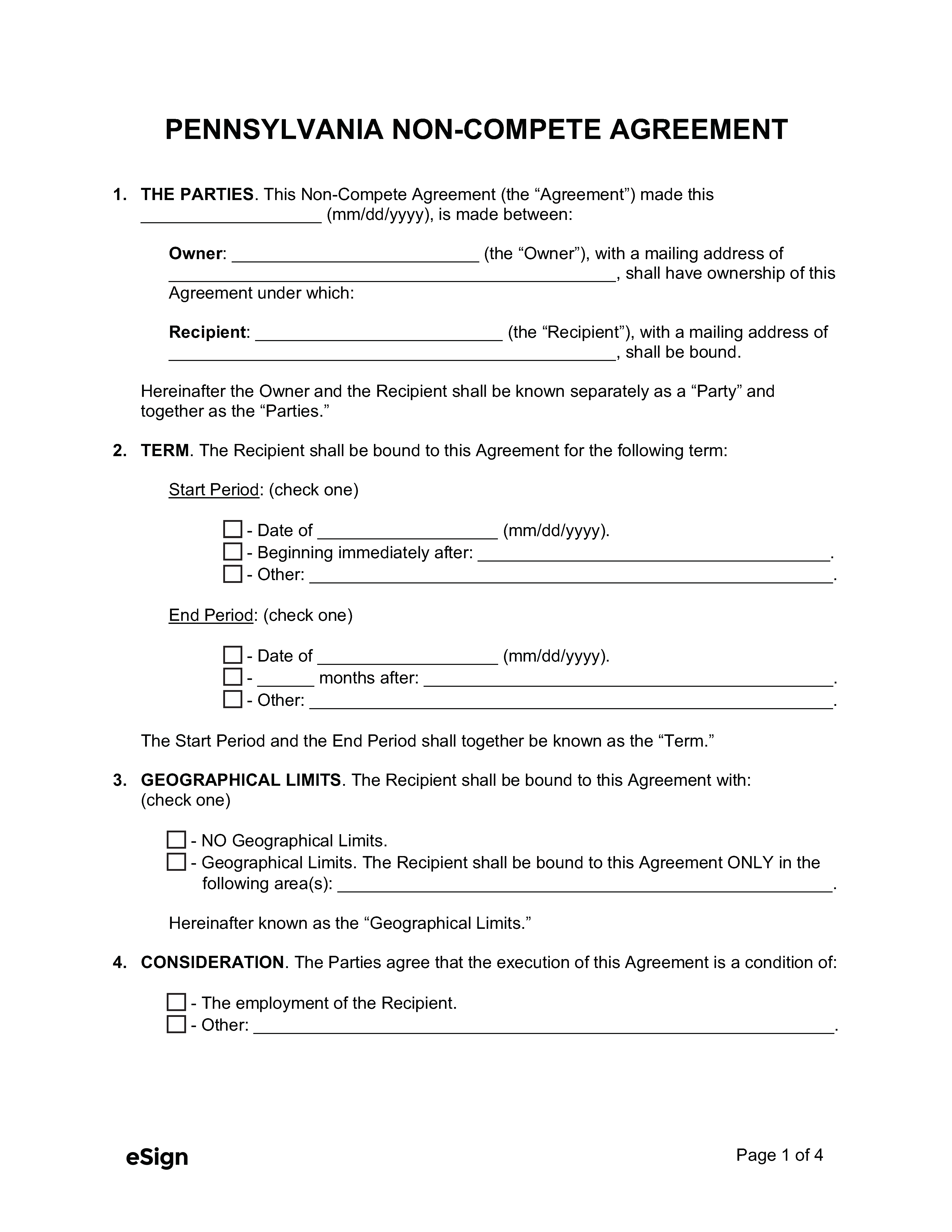 Pennsylvania Non-Compete Agreement – A legal contract that enables companies to protect their competitive advantage by preventing employees from engaging in a similar business.
Download: PDF, Word (.docx), OpenDocument
---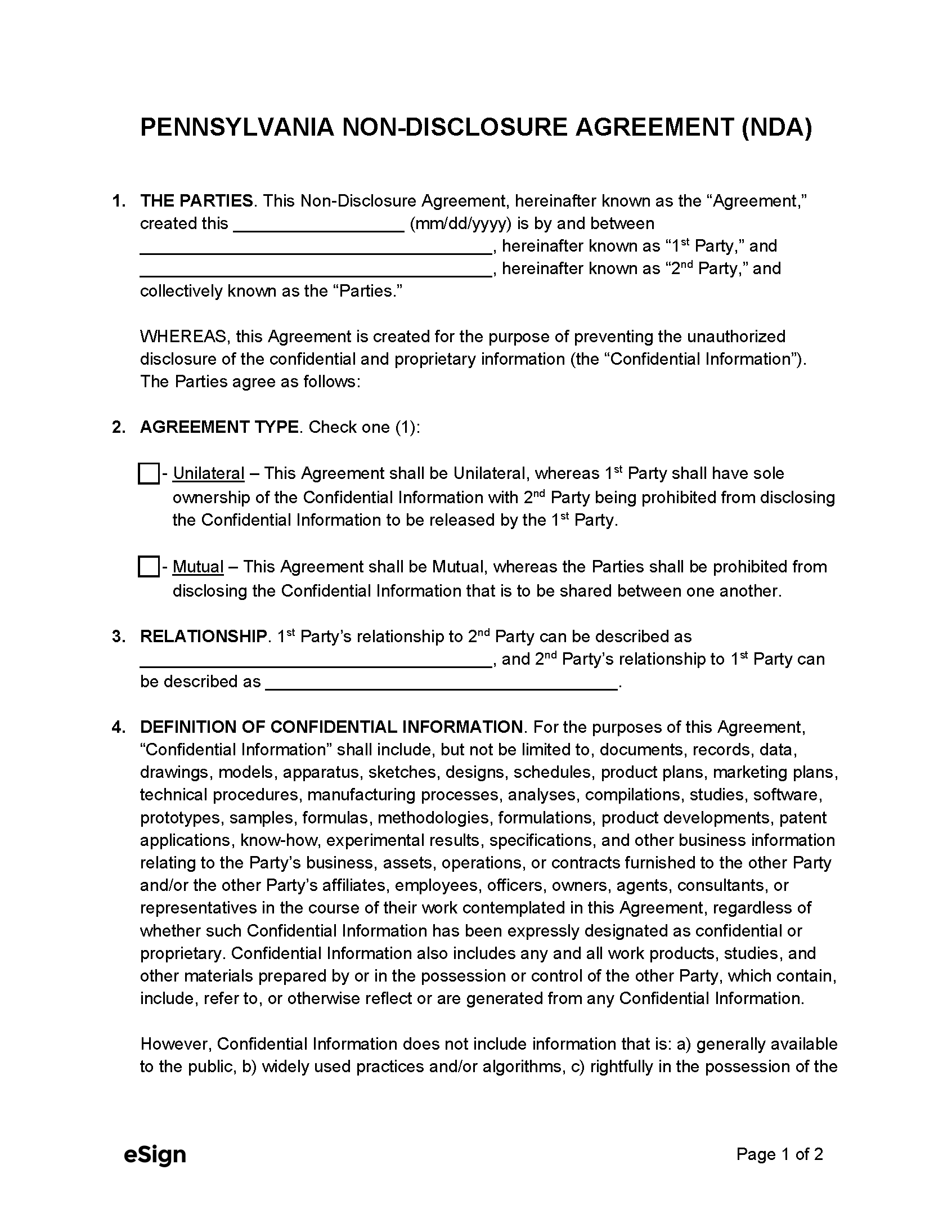 Pennsylvania Non-Disclosure Agreement – Prohibits individuals and businesses from sharing another entity's confidential information with third parties.
Download: PDF, Word (.docx), OpenDocument