---
Updated on December 16th, 2022

A Pennsylvania non-solicitation agreement is a contract established in an employment context to stop employees from taking away clients and coworkers when they leave their job. Soliciting staff and clientele of a former employer is a form of unfair competition, and companies have a right to protect their business interests with a restrictive agreement. A well-devised contract will often clearly define which business relationships the employer wishes to safeguard against solicitation.
Statutes: Not mentioned in state statutes.
Legally Enforceable?: Yes, non-solicitation agreements are analyzed by courts of law in a similar manner as non-compete agreements.
Requirements: There are no specific requirements set by state statutes or common law. In previous cases, creating a list of specific clients the employee is prohibited from engaging with has led to successfully enforced non-solicitation agreements (Bryant Co. v. Sling Test. Repair, 369 A.2d 1164 (1977) | Blair Design Const. v. Kalimon, 530 A.2d 1357 (1987)).
---
Related Forms (2)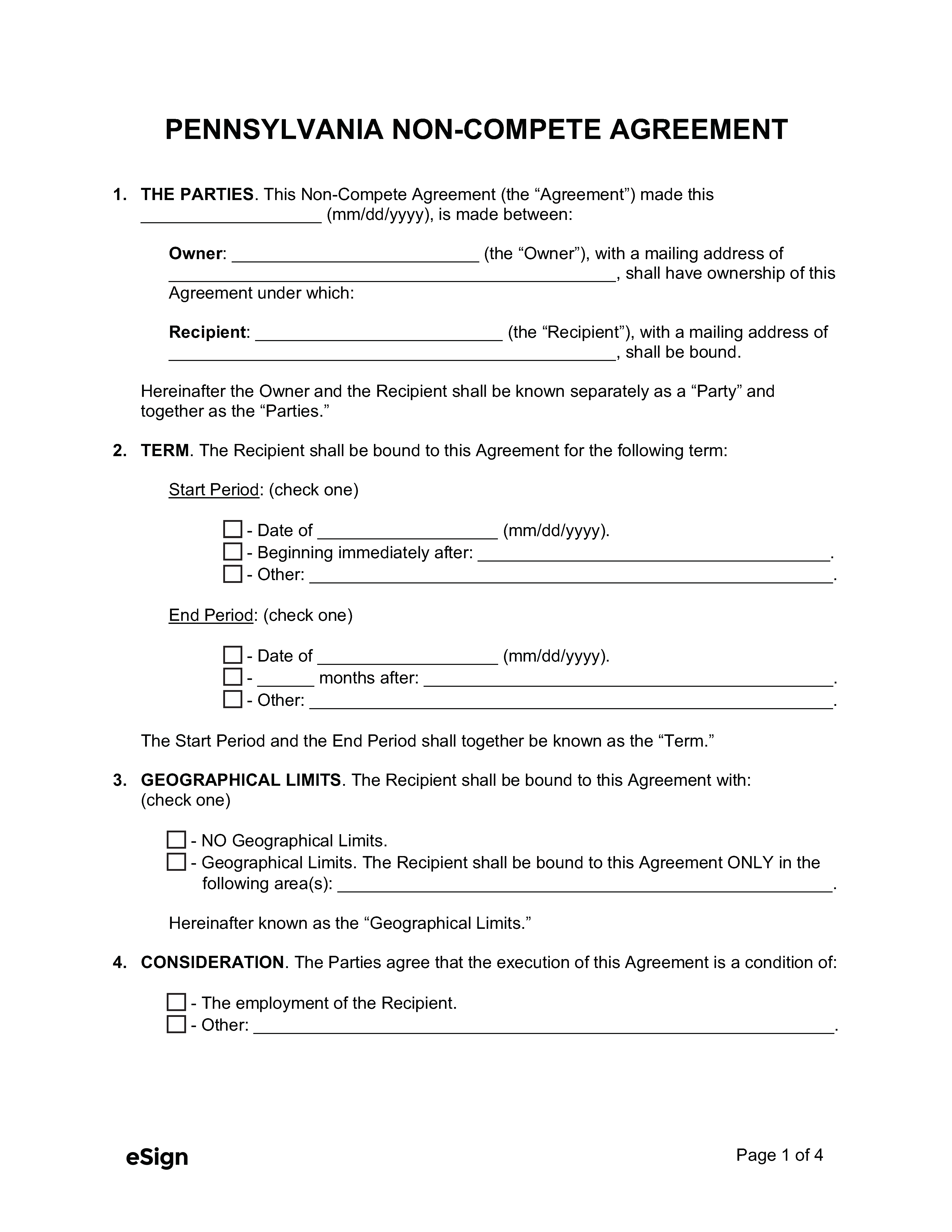 Pennsylvania Non-Compete Agreement – A legal contract that enables companies to protect their competitive advantage by preventing employees from engaging in a similar business.
Download: PDF, Word (.docx), OpenDocument
---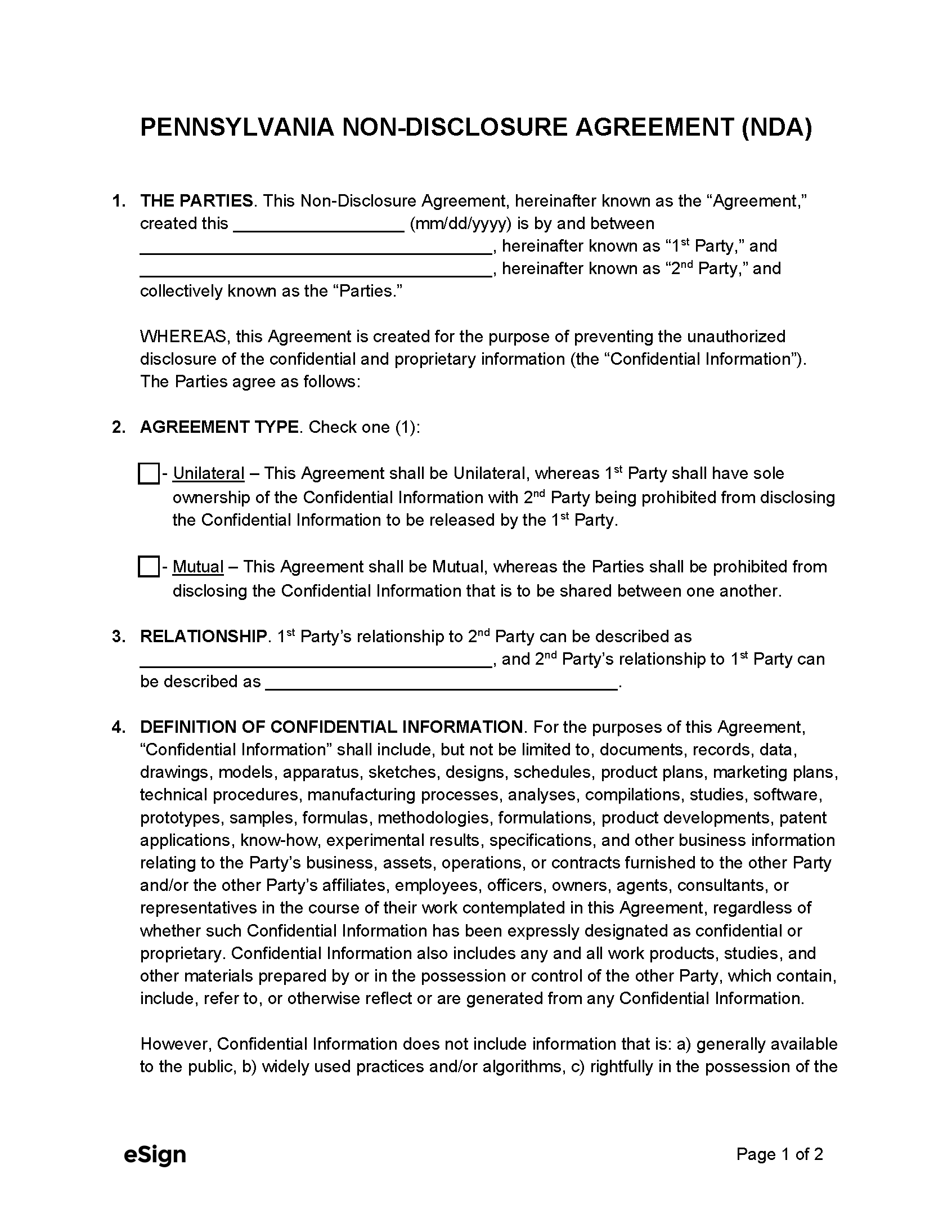 Pennsylvania Non-Disclosure Agreement – Prohibits individuals and businesses from sharing another entity's confidential information with third parties.
Download: PDF, Word (.docx), OpenDocument