---
Updated on December 9th, 2022

A Rhode Island non-solicitation agreement is a type of restrictive contract that prohibits employees from recruiting or hiring their employer's customers and staff members after employment is terminated. Using this agreement helps protect the employer's competitive advantage by maintaining their business relationships and the general goodwill of the company. The document covers the duration of the restriction, the geographical area that it covers, which employees and customers are off-limits, and what type of consideration will be provided in exchange for signing.
Statutes: None; the Rhode Island Non-Competition Act specifically excludes non-solicitation agreements.
Legally Enforceable?: Yes. Although non-solicitation agreements are not covered by state statutes, they may be entered into under common law.
Exceptions: These agreements are not enforceable against physicians seeking to enter into a relationship with patients of their former employer (§ 5-37-33(b)).
---
Related Forms (2)
Rhode Island Non-Compete Agreement – Establishes certain employment restrictions against an employee to protect their former employer's business interests.
Download: PDF, Word (.docx), OpenDocument
---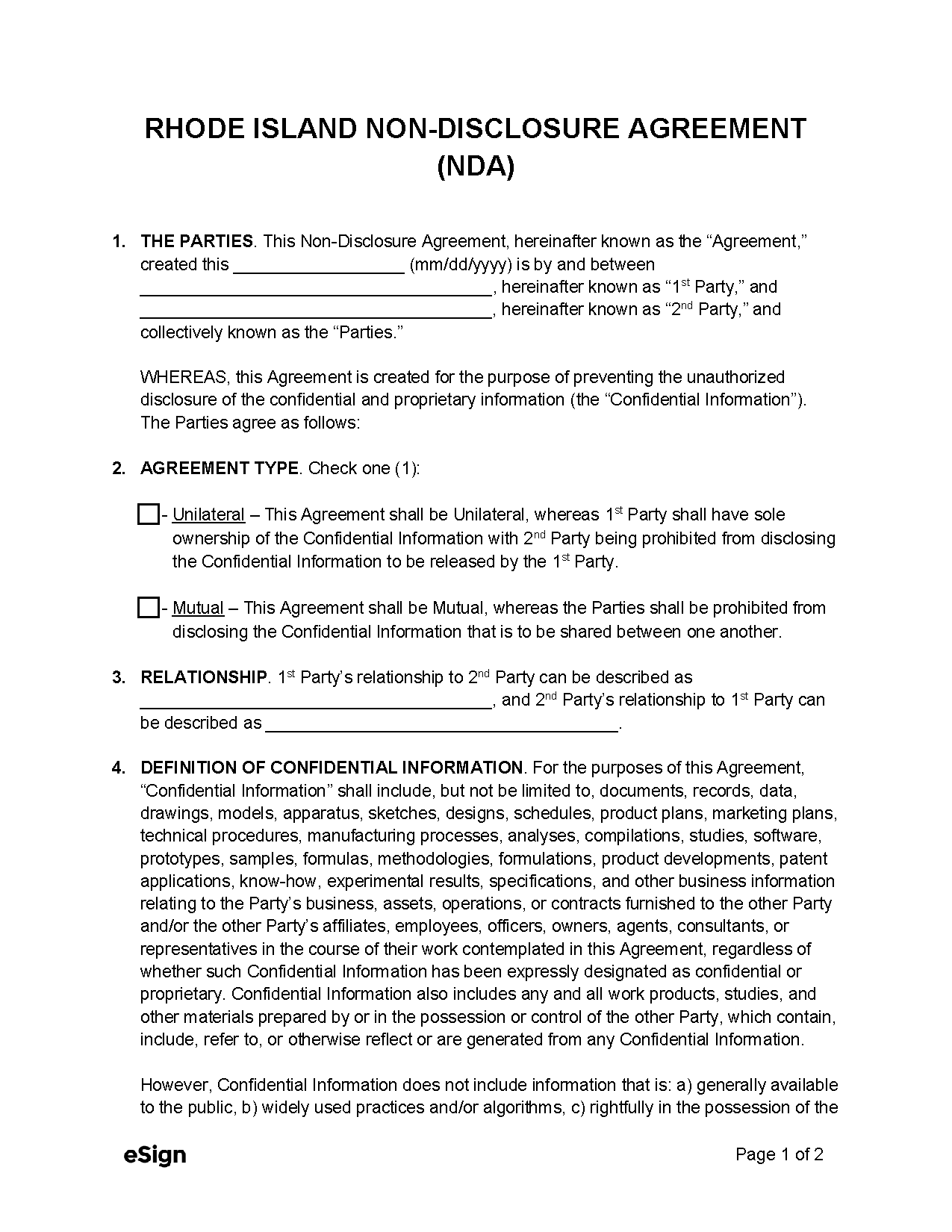 Rhode Island Non-Disclosure Agreement – Prohibits the misappropriation of trade secrets and other confidential information.
Download: PDF, Word (.docx), OpenDocument