---
Updated on December 3rd, 2022

A South Dakota non-solicitation agreement is a legally binding contract that prevents an employee from recruiting or doing business with a former employer's clients and employees. Once signed, the employee will be bound to the terms of the agreement for a determined period; this agreement may not exceed two (2) years if it restricts the solicitation of customers specifically. The form should also state all other pertinent details, such as any geographical limitations, whether the signing party can purchase a release, and what they can expect in the way of consideration for signing.
---
Related Forms (2)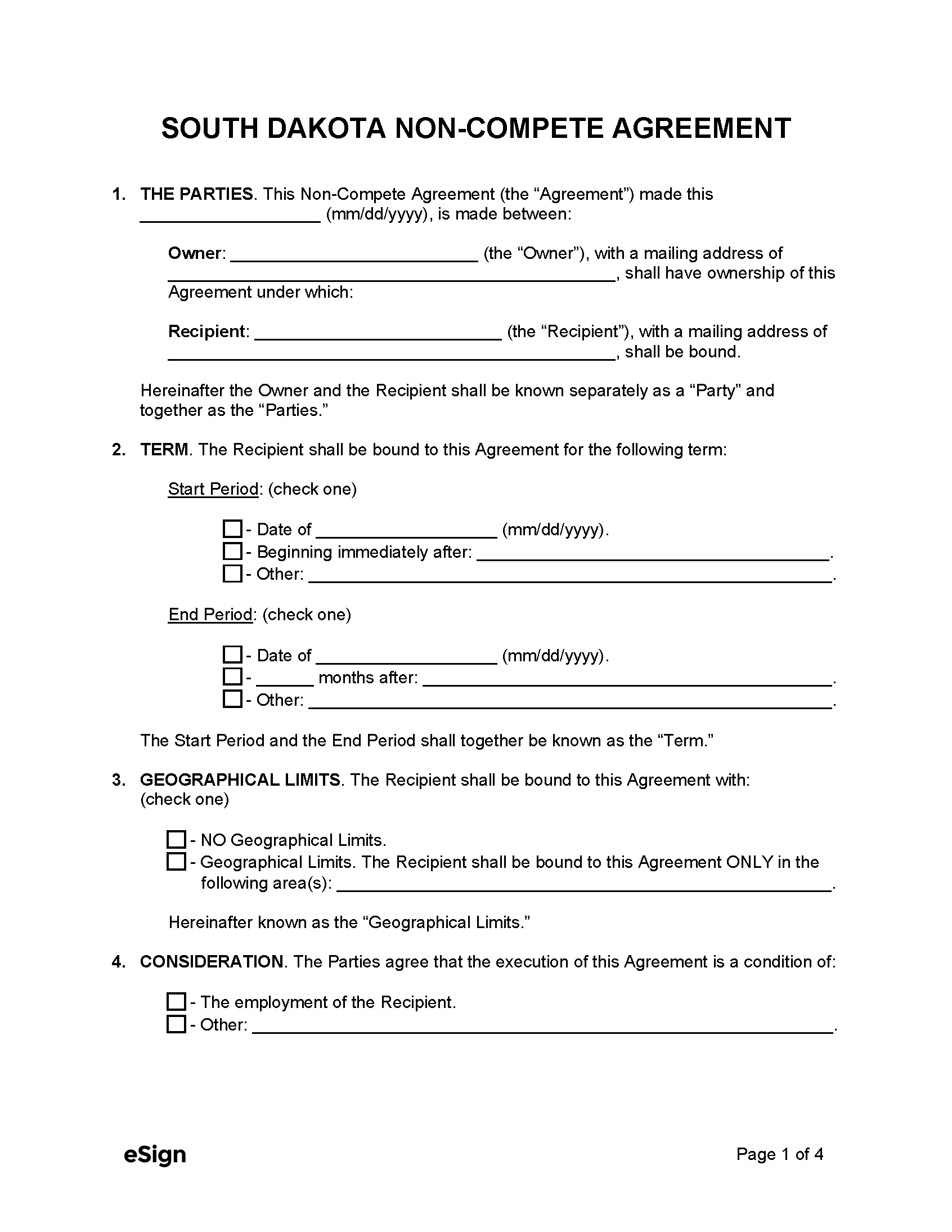 South Dakota Non-Compete Agreement – Prevents an employee from entering into competition with their former employer for a specified duration and area.
Download: PDF, Word (.docx), OpenDocument
---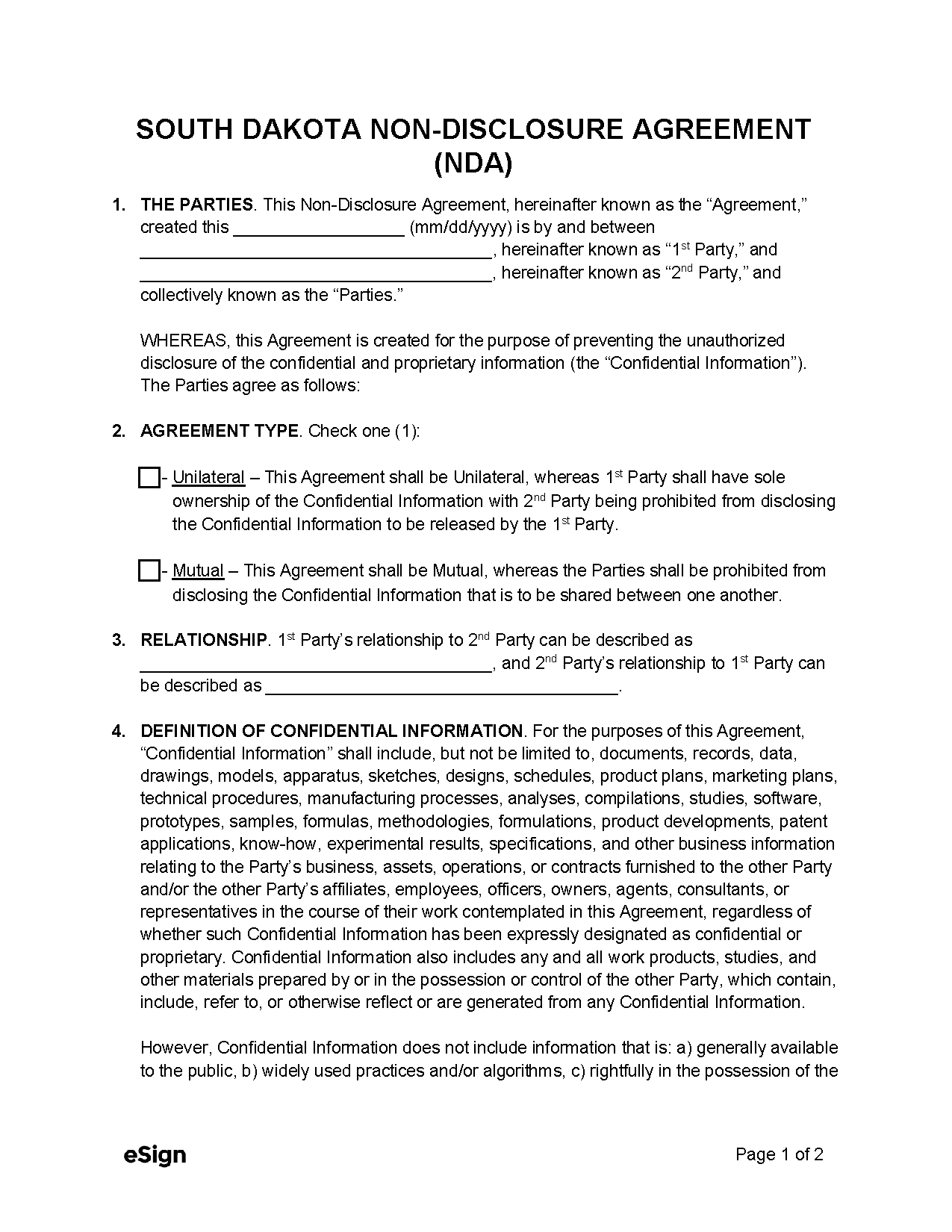 South Dakota Non-Disclosure Agreement – A contract that specifies that an employee may not disclose confidential information to unauthorized parties.
Download: PDF, Word (.docx), OpenDocument