---
Updated on December 3rd, 2022

A Utah non-solicitation agreement is a document that states that an employee may not approach customers or coworkers for their own benefit. The restriction is usually set in place to prevent individuals from "poaching" employees or clients after they've left a company. The employee must receive a benefit in exchange for agreeing to such restrictions, which may come in the form of initial employment, a raise, or a change in job status. A non-solicitation should state the form of this consideration, along with the duration of the term, the parties the employee will be restricted from contacting, and the area where the agreement applies.
Statutes: N/A
Legally Enforceable? Yes, non-solicitation agreements are permitted in Utah.
---
Related Forms (2)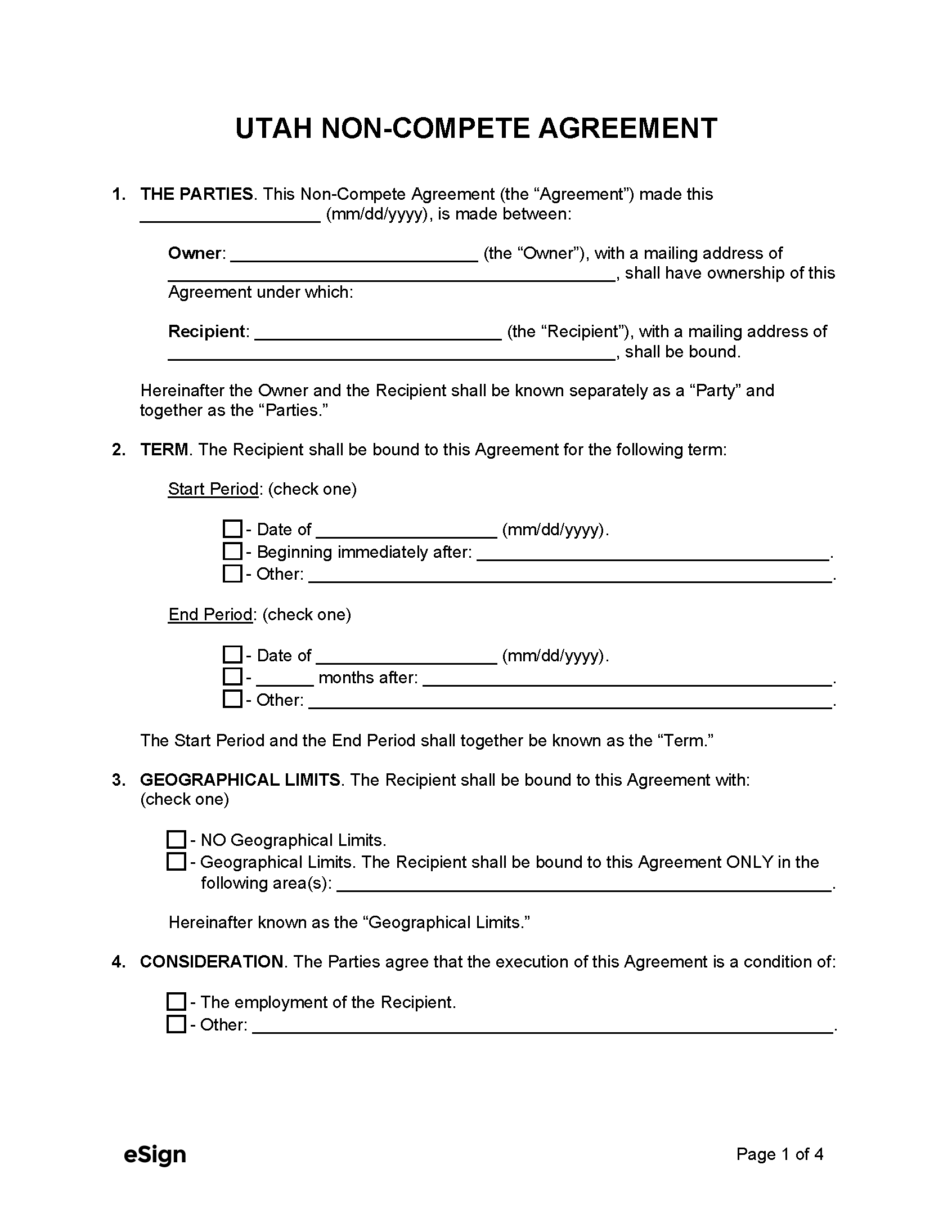 Utah Non-Compete Agreement – An agreement where one (1) party agrees not to compete with their former employer or business partner for a predetermined time period and area.
Download: PDF, Word (.docx), OpenDocument
---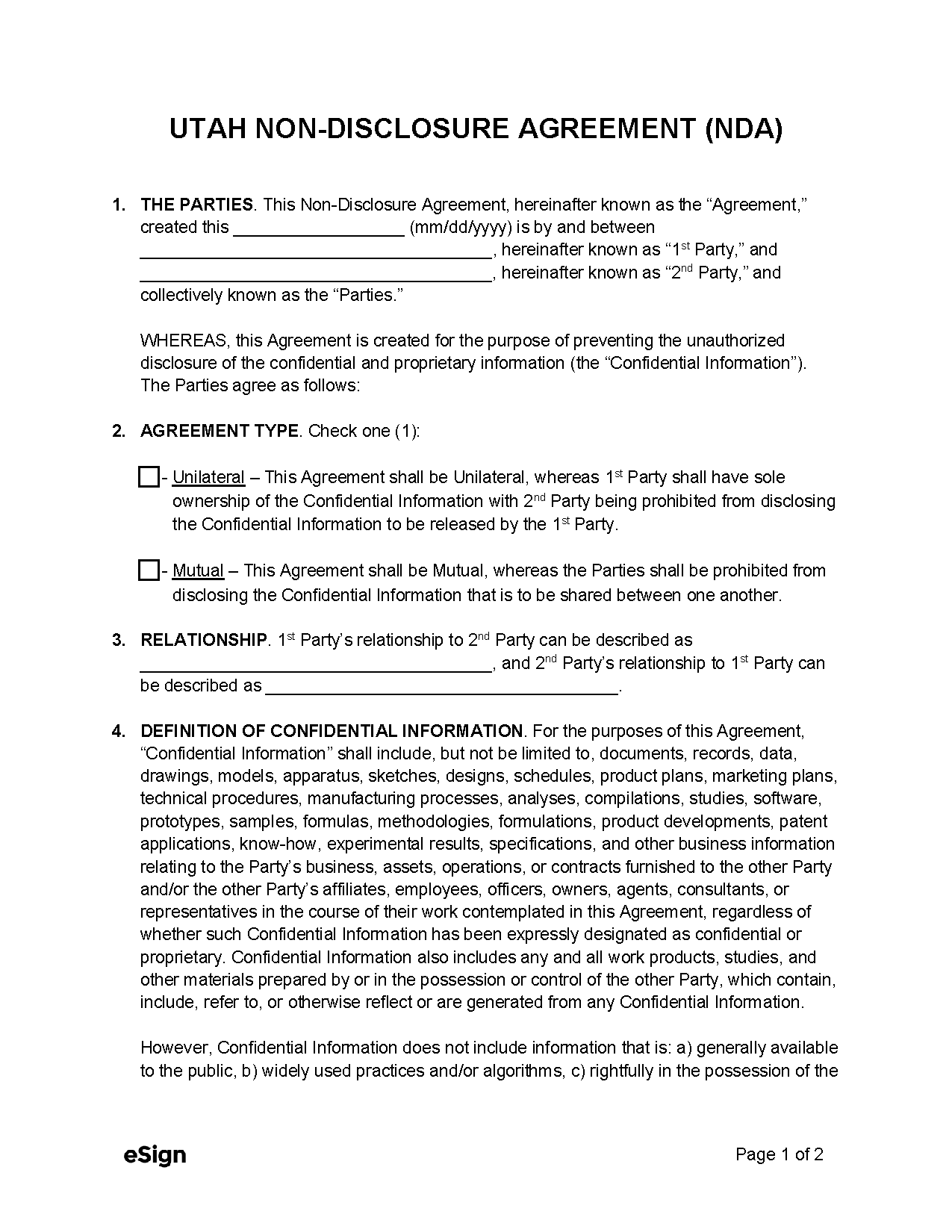 Utah Non-Disclosure Agreement – Prevents an employee from sharing their employer's trade secrets, confidential information, or other proprietary information.
Download: PDF, Word (.docx), OpenDocument