---
Updated on December 3rd, 2022

A Washington non-solicitation agreement is a contract that prevents an individual from engaging with a business owner's clients, suppliers, vendors, or workers. It may be used in conjunction with an employment agreement, the dissolution of a partnership, or the sale of a business. The completed agreement will usually relay how long the restrictions will last, the individuals they apply to, and the compensation the recipient will receive for signing (i.e., getting hired for a position).
Statutes: N/A
Legally Enforceable? Yes, courts enforce non-solicitation agreements in Washington.
Requirements: (Perry v. Moran, 109 Wash. 2d 691 (1987)): Courts use the same reasonableness test they apply to non-competes, asking the following:

Is the restriction necessary to protect the employer's business interests or goodwill?
Is the restraint placed on the employee unreasonable?
Is the loss of the employee's services injurious to the public?
Washington statutes state that a duration exceeding eighteen (18) months is presumed unreasonable unless evidence is provided to the contrary (§ 49.62.020).
Related Forms (2)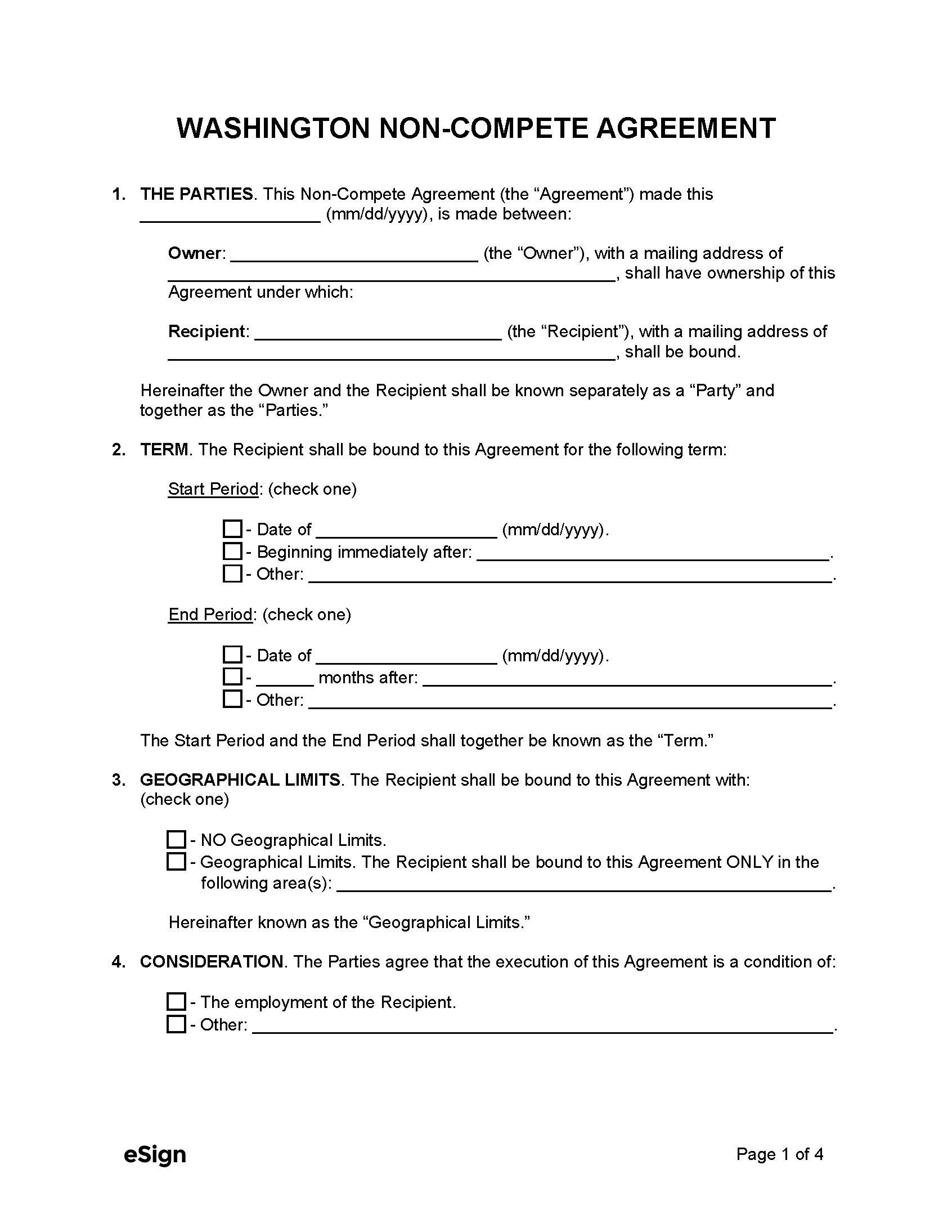 Washington Non-Compete Agreement – A contract stating that an individual may not compete with a former employer, business partner, or a business they sold.
Download: PDF, Word (.docx), OpenDocument
---
Washington Non-Disclosure Agreement – A legally binding promise where the signee agrees not to release sensitive information to unauthorized individuals or entities.
Download: PDF, Word (.docx), OpenDocument